The 2015 Death Of Dolphin Trainer Jose Luis Barbero Explained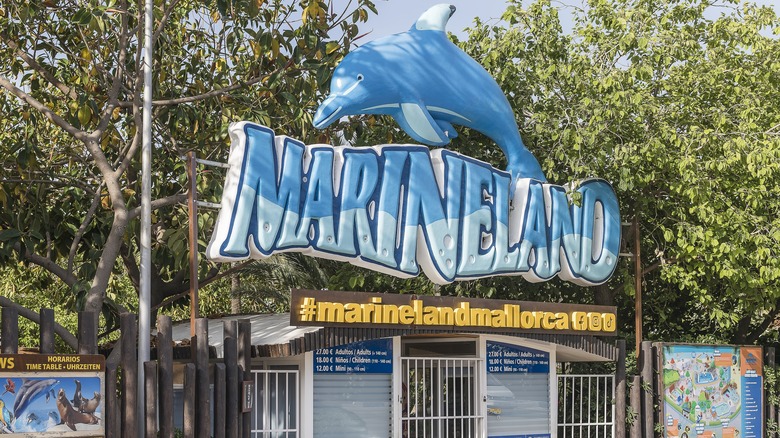 mariosikora.cz/Shutterstock
In recent years, dolphin shows at theme parks have come under fire from activists who believe that keeping these animals in captivity is inhumane and unnecessary (via World Animal Protection). Moreover, the same can be said for the training methods and theatrics that dolphins endure. In 2015, The Dodo reported that the Georgia Aquarium in Atlanta made the decision to hire dolphin trainer Jose Luis Barbero. According to The Atlanta Journal-Constitution, Barbero, who was based in Spain, had years of experience under his belt. He worked at Marineland Mallorca from 1980-1992 and later from 2013-2015. Barbero also trained dolphins at Aqualand Costa Adeje.
Per CNN, Barbero was hired to be Georgia Aquarium's vice president. He had previously worked with the aquarium as a consultant for its "Dolphin Tales" show. Per The Atlanta Journal-Constitution, Mike Leven, Georgia Aquarium's Ceo, stated that he hired Barbero because he was known to be the "best trainer in the world." However, after taking the job, a video was released by an activist group called SOSdelfines that allegedly showed Barbero being abusive towards dolphins (per The Dodo). In the now-deleted video, Barbero allegedly yells at and hits the dolphins at Marineland Mallorca. This prompted the theme park to denounce the video and pushed Georgia Aquarium to investigate these abuse claims.
Jose Luis Barbero went missing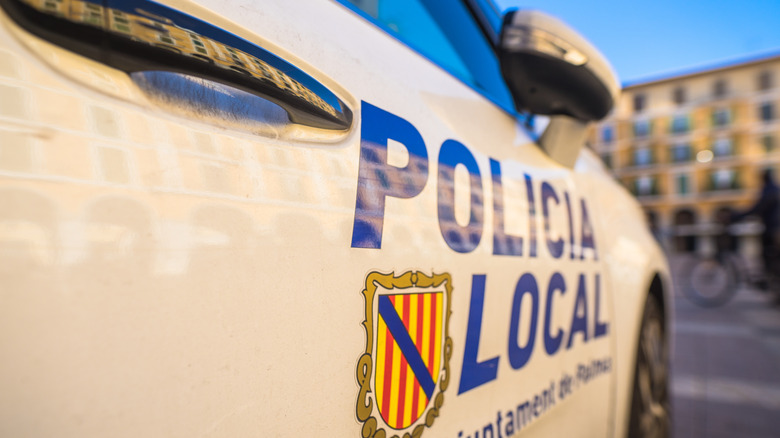 vulcano/Shutterstock
With the release of this video, Jose Luis Barbero posted a statement on his Facebook page (which was translated by The Dodo) that read, "I believe a response is needed to this brutal and cowardly campaign against my profession ... I can only say from my lawyers' recommendations that this video is a montage created to provoke a campaign challenging my professionalism over 35 years." Per The Atlanta Journal-Constitution, Barbero also told Spanish media that his former co-workers at Marineland Mallorca had "orchestrated" this incident. CNN adds that the video does not clearly show Barbero's face and could not verify if the footage was authentic.
Nevertheless, another article from The Atlanta Journal-Constitution states that the Georgia Aquarium put Barbero's employment on hold as they investigated the abuse claims. CNN notes that the aquarium also had doubts that the video was genuine. They hired and sent a former FBI agent to Spain to look into Barbero and the video. However, Barbero was then reported missing — he left his home in Mallorca and never returned. Two days later, a second video, also allegedly displaying Barberbo's abusive behavior toward dolphins, was released (via WSB-TV). A subsequent search ensued for Barbero on land, air, and sea to no avail.
His death was blamed on animal activists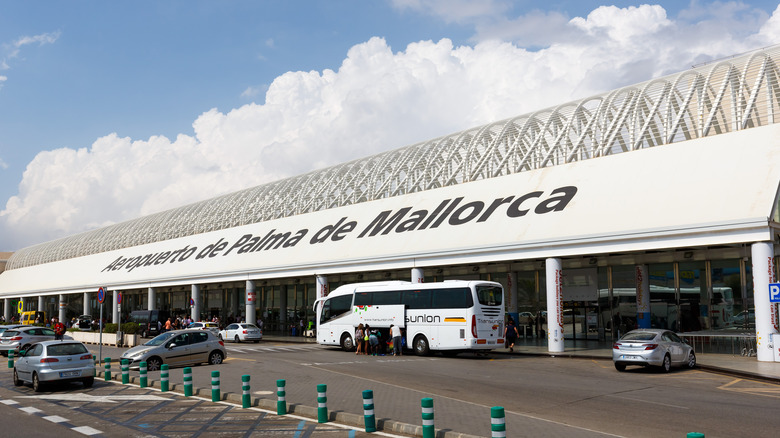 Markus Mainka/Shutterstock
In March 2015, Jose Luis Barbero's dead body was discovered inside his car at a parking lot in Palma de Mallorca airport in Mallorca (via CNN). Although details of how the 59-year-old died are unknown, the authorities revealed that Barbero had killed himself. Mike Leven from the Georgia Aquarium released a statement that read (per WSB-TV), "Georgia Aquarium began a search for truth in hopes of disproving these unsubstantiated claims. Sadly, (Barbero) and his family received death threats, and groups and individuals rushed to judge him. He was not given the right or the privilege to be considered innocent until proven guilty ... His death is untimely, unnecessary, and unjust."
The Atlanta Journal-Constitution adds that Leven believed that "activists" had "tortured" Barbero, which may have pushed him over the edge. Due to his death, the Georgia Aquarium decided to stop its investigation. Marineland Mallorca made its own statement and divulged that it supported Barbero. The company said (via The Atlanta Journal-Constitution), "We will continue helping the Police and Legal Authorities to clarify the events in order to help cleanse any responsibility arising therefrom, in defence of truth and the memory of Jose Luis." At the time of his death, CNN reported that the theme park wanted to take legal action against those who had accused Barbero of misconduct.
If you or anyone you know is having suicidal thoughts, please call the National Suicide Prevention Lifeline​ by dialing 988 or by calling 1-800-273-TALK (8255)​.