Behind The Lauryn Hill Song That Expressed Her Anger Toward Wyclef Jean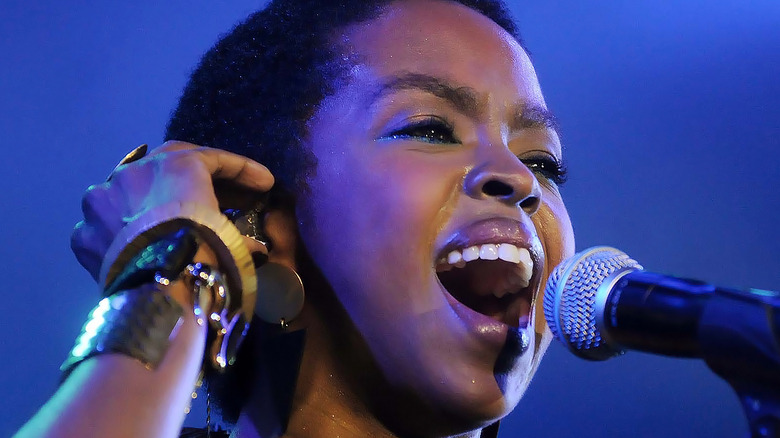 A.PAES/Shutterstock
Songwriting is a multifaceted business. Sometimes, it's a painstaking affair, seeing the greatest of wordsmiths plumbing the depths of their deepest, darkest feelings. It can be therapeutic, in a way — very personal and a crucial way of relieving those burdens.
Rap icon Eminem would certainly concur with this. In May 2009, he discussed the difference that sobriety had made to his mindset at a time when writing just wasn't coming naturally to him. "The deeper I got into my addiction, the tighter the lid became on my creativity," he told The New York Times. "In seven months I accomplished more than I could accomplish in three or four years doing drugs."
The Fugees were also known for tackling significant and often painful topics with their music. The relationship amongst the trio could certainly be difficult, and this appears to have been reflected in one of Lauryn Hill's songs in particular. Here's what she was expressing about Wyclef Jean.
Like so many prominent figures, celebrities, athletes, musicians and actors, Wyclef Jean has a tell-all autobiography to his name. In "Purpose: An Immigrant's Story," released in September 2012, he was very keen to ensure that frankness was at the forefront. "Autobiography means that I'm gonna give it to you ... I just went into deep detail for y'all," he explained, via MTV, and this certainly seems to have been the case.
Wyclef Jean's autobiography makes a claim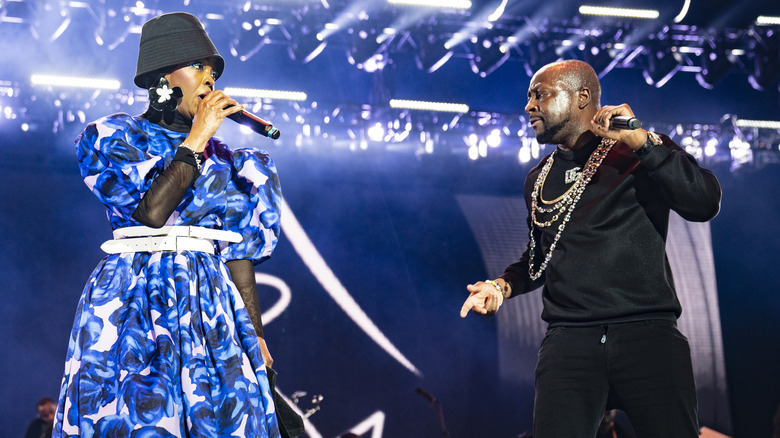 Erika Goldring/Getty Images
As Variety reported in July 2022, Lauryn Hill and Wyclef Jean dazzled the music world with an unexpected joint performance at the Essence Festival. Prior to their short set (which, naturally, included the likes of "Ready Or Not"), they had not graced a stage together for around 16 years.
When the Fugees broke up, it was a huge blow for the hip hop superstars, and it seems that the souring of the relationship between these two members of the trio was an enormous part of it. Per the New York Post, the Fugees split in 1997. In "Purpose: An Immigrant's Story," Jean offered his view of why this happened. "I was married and Lauryn and I were having an affair, but she led me to believe that [her] baby was mine, and I couldn't forgive that," he candidly states in his book, via the New York Post.
According to I Love Old School Music, Jean shared his tremendous attraction to Hill during an "Unsung" interview. He said that he met her during a recording session: " ... [T]he minute I saw Lauryn Hill, I couldn't believe my eyes ... I experienced that feeling when everything stops for a second." This attraction led to a romantic relationship, despite Jean's marriage, but Hill's first child was not Jean's: her son, Zion, MTV reports, was fathered by the man with whom Hill was reportedly having a relationship at the same time as with Jean: Rohan Marley.
Ex-Factor is raw and real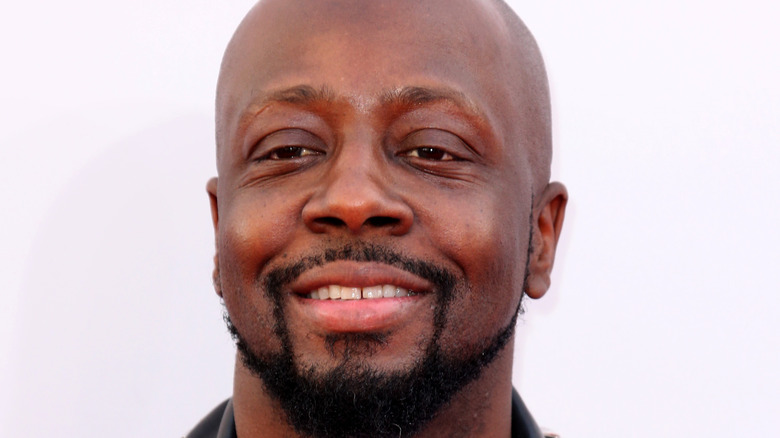 Kathy Hutchins/Shutterstock
In "Purpose: An Immigrant's Story," per MTV, Wyclef Jean suggests that the iconic album "The Miseducation of Lauryn Hill" was a strike at him, with songs such as "Ex-Factor" based on their relationship, at least in part.
"Loving you is like a battle and we both end up with scars," Hill sings in the song. "Is this just a silly game ... that forces you to act this way? Forces you to scream my name then pretend that you can't stay?" Both she and Jean had other romantic partners as well as each other at the time, so the relationship was certainly complicated. Jean emphasized, per MTV, that he simply wanted to tell the story as he saw it rather than strike out maliciously at Hill.
He reportedly told TMZ, "There is no way that I would have shown up in the hospital in that circumstance to wait for a baby to be born if it was not mine." Rohan Marley, meanwhile, stated to MTV that Jean knew Marley was the father, and that his words were "false things to get book headlines." Among the allegations and counterarguments, the full truth may never be known, but "Ex-Factor" the song and "The Miseducation of Lauryn Hill" as a whole came from a complicated, painful, and emotional place.