The Real Reason The Fugees Broke Up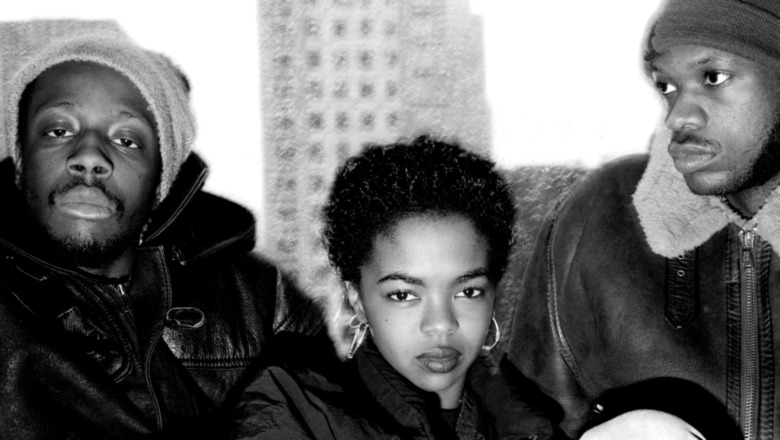 David Corio/Getty Images
In the 1990s, hip hop groups were prevalent. No matter which one of your favorites comes to mind, there's no question that the Fugees were one of the biggest and most important of the time. The hip-hop trio consisted of three enormously talented and vastly different personalities: Lauryn Hill, Wyclef Jean, and Pras Michel. After the release of their debut album Blunted on Reality (1994), which faded away into obscurity, the group banded together and penned a sophomore album that became a hip-hop classic. That album, The Score (1996), spent four weeks at number one on the Billboard 200, won two Grammy Awards, including Best Rap Album, and went six-times platinum in two years, per Uproxx.
The success of The Score would boost the group to new heights, and soon after, would lead to each member delving into solo careers. In 1997, Jean would go on to release his solo album, Wyclef Presents The Carnival, which would become another huge success; in 1998, Michel would release his somewhat successful solo album Ghetto Superstar, which would feature the hit title track, "Ghetto Superstar"; and that same year, Hill would release her solo album The Miseducation of Lauryn Hill, which would set records as the first hip hop album to ever win the Grammy Award for Best Album of the Year, per The Grammy Awards.
Wyclef Jean speaks out: Why The Fugees broke up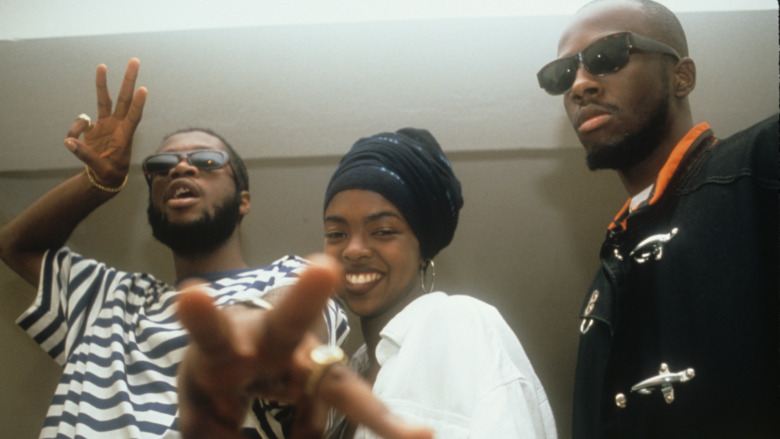 Al Pereira/Getty Images
From the outside looking in, many fans would think that the solo endeavors of the Fugees would be the reason for their breakup, but years later, one of the members would explain their take on why The Fugees ended.
In 2012, Jean would set the record straight from his point of view as to why The Fugees ended. The Huff Post reported on Jean's autobiography, Purpose, released the same year. In that book, Jean said that it was his affair with Lauryn Hill that ended everything between them. The two had been dating from the start of the group and continued years later during Jean's marriage to designer Marie Claudinette. When Hill became pregnant, she told Jean it was his son; however, it turned out the father was Rohan, Bob Marley's son.
"In that moment something died between us. I was married and Lauryn and I were having an affair, but she led me to believe that the baby was mine, and I couldn't forgive that," Jean wrote in Purpose, via Huff Post. "She could no longer be my muse. Our love spell was broken."
Another painful detail to Jean may have been the fact that the father's son was Rohan Marley, Bob Marley's son. Jean loved listening to Bob Marley's music growing up, and even released a single from The Score which was a remix of Marley's "No Woman, No Cry."
A hint at a reunion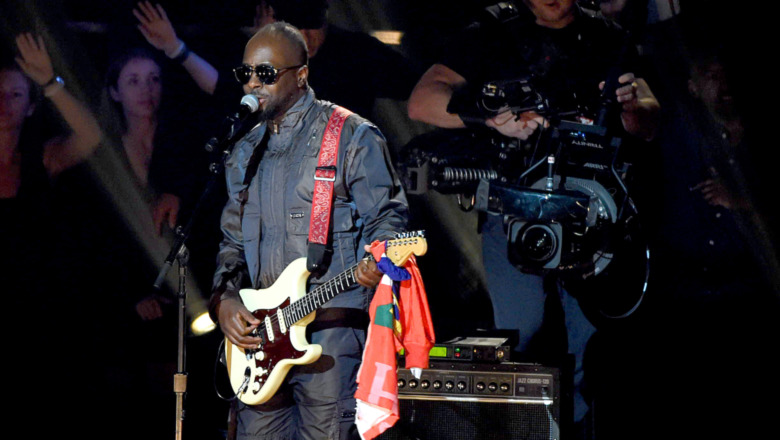 Bryan Bedder/Getty Images
In an interview with Berklee College of Music, Jean said: "Bob Marley is like the soundtrack to my life. He can talk about apples and cherries and he still sounds sexy and like a tough guy. He revolutionized the music, at a time when everybody was doing something else." The group would later briefly reunite in 2004, but would soon disband again after poor turnouts for their European tour and disappointing sales for their single "Take it Easy."
In 2019, at the MTV Video Music Awards, Wyclef Jean would take the stage to perform his solo hit "Gone Till November," before playing the Fugees' Bob Marley cover of "No Woman, No Cry," per Spin. Jean would also share the stage with many other legendary hip hop artists including Fetty Wap, Redman, Queen Latifah, and Naughty by Nature. The headlining performance, which featured only artists from New Jersey, was done as a tribute to the state (where the ceremony was held). The performance would receive a positive response from critics and leaves fans wanting more — especially from the Fugees. As APP wrote, the performance felt like something was missing, which could only be Hill and Michel, who are also natives of New Jersey.
While certain members may not be on speaking terms, we can only hope for another reunion like the previous effort in 2004. Fans are still waiting for an official United States tour, an album, and all the bad blood between members to be washed away.