Ava Gardner's 'Affair' With Fidel Castro Ended Before It Even Began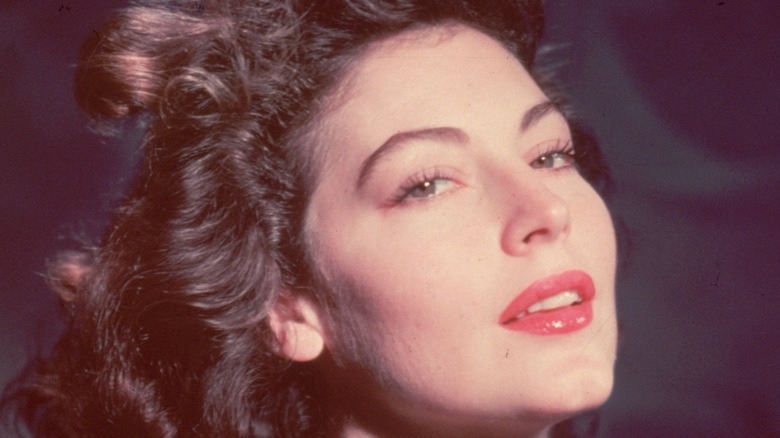 Baron/Getty Images
In the summer of 1959, the movie star Ava Gardner flew to Cuba, six months after Fidel Castro and his rebel army had ousted the island nation's dictator Fulgencio Batista, who fled for his life as Castro entered its capitol, Havana, per "Ava Gardner: 'Love is Nothing'." She'd been drifting around that summer, from Spain to California, Florida to Haiti, keeping odd hours and drinking heavily, and now she was in Cuba.
Gardner was a liberal Democrat and at the time Castro was still seen as a liberator, rather than a dictator, according to Vanity Fair. He hadn't yet declared himself a Marxist-Leninist (that would happen in 1961, per History) or nationalized the property of any American companies. The tall, bearded rebel leader intrigued her, and she wanted to meet him. Castro was equally interested in the raven-haired movie star. The scene was set for what would likely be a torrid rendezvous.
The movie star and the rebel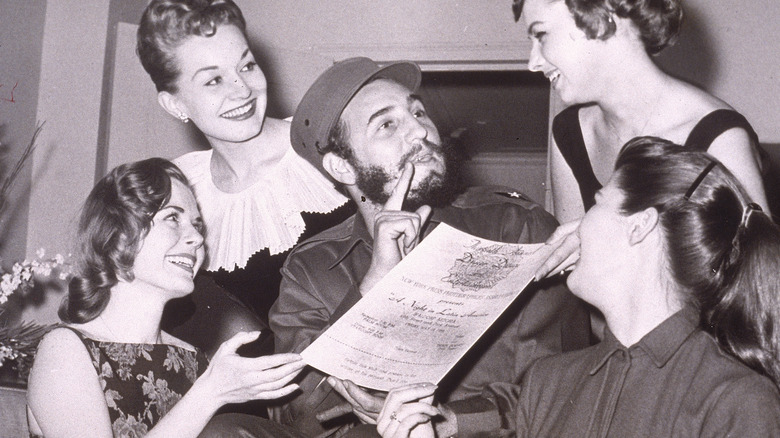 Hulton Archive/Getty Images
Ava Gardner, besides being a Hollywood star known for roles in such classics as "Mogambo" and "The Barefoot Contessa," was famous for her tempestuous romantic relationships. By age 23, when she began an affair with a married Frank Sinatra, she'd been divorced twice. Her first husband was the actor Mickey Rooney, with whom she lasted a little over a year. Her second marriage, to the bandleader Artie Shaw, was equally short-lived, per Britannica. When she arrived in Cuba, her third marriage, to Sinatra, which was the stormiest of them all, had been over for two years, though the pair had briefly reunited in Australia that spring, per "Love is Nothing." That summer, Gardner was on the prowl.
Fidel Castro, while unmarried, was then in a relationship with his 19-year-old interpreter, Marita Lorenz, who stood in the way of Gardner's efforts to spark a romance with Castro, according to Vanity Fair. Lorenz, who was German, was no pushover (she would help foil an assassination attempt on Castro the next year, per The New York Times, and made sure Gardner's plans would come to naught.
Gardner was too much for Castro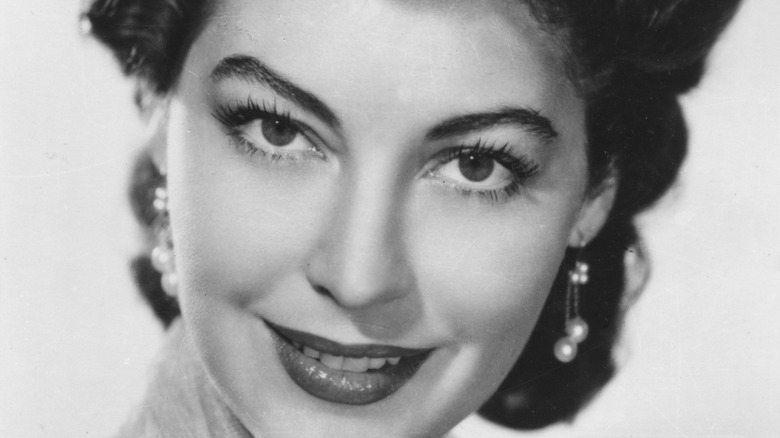 Print Collector/Getty Images
Fidel Castro met with Ava Gardner and gave her a private tour of his rooms at the Havana Hilton. At 25 stories, the resort was the tallest hotel in Latin America when it was completed the year before as a massive symbol of American influence, per The Guardian. At the time of their meeting, Castro had taken over the VIP suite as his headquarters, per Vanity Fair. Following the tour, Gardner and Castro had drinks on his balcony while he discussed his plans for Cuba. It looked like the rebel and the movie star might be headed for romance.
At least, until Marita Lorenz began intercepting the many notes Gardner tried to get to Castro, according to "Love is Nothing." Things soon came to a head between the two rivals and a showdown erupted in the hotel lobby with Gardner, drunk, screaming at Lorenz and accusing her of hiding Castro from her, per Vanity Fair. Gardner followed Lorenz into the elevator and slapped her across the face, which prompted one of Castro's men to pull out his pistol and tell the two women to calm down. It was all too much for Castro, who set the movie star up with one of his aides, per "Love is Nothing." Soon Gardner was back in the U.S. and Castro began his face-off with the U.S., which reached its zenith in October 1962 with The Cuban Missile Crisis.