Why Seal Hasn't Released An Album In Years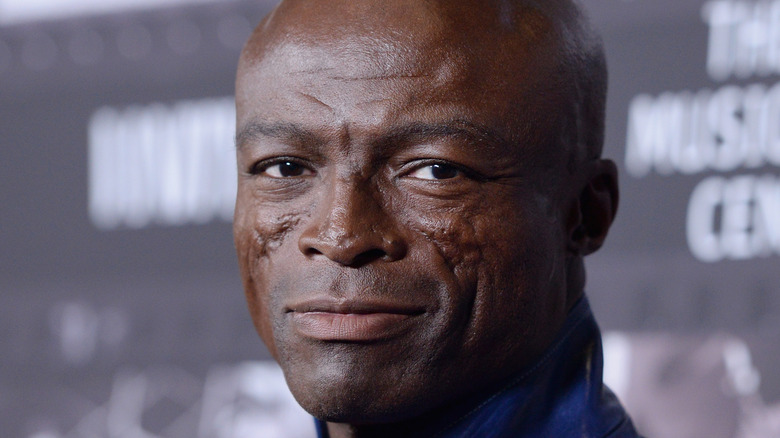 Vivien Killilea/Getty Images
Singer Seal, one of music's most distinctive talents, may have soured on the idea of releasing full albums. It's a remarkable decision considering how impressive his career has been for more than three decades. And, it's even more phenomenal knowing that he overcame so much in his early life to make it to the top.
Born Henry Olusegun Adeola Samuel on February 19, 1963, Seal had a difficult childhood (via Hello magazine). He was placed into foster care for his first few years, but he later reunited with his parents. Seal suffered abuse at the hands of his father, so much so that he chose living on the streets over the family home, per The Guardian. Even as a child, though, he showed signs of musical promise.
Seal got his first break performing with a British funk band for their Japanese tour. He then stayed on in Asia for a while, playing some gigs with a blues group from time to time. Returning home to London in 1989, Seal had his first taste of success working with Adam Tinley, a DJ who went by the name "Adamski." Seal provided the vocals for the hit song "Killer." He soon landed his own record contract and made his first self-titled album with Trevor Horn.
Seal lost interest in albums and major labels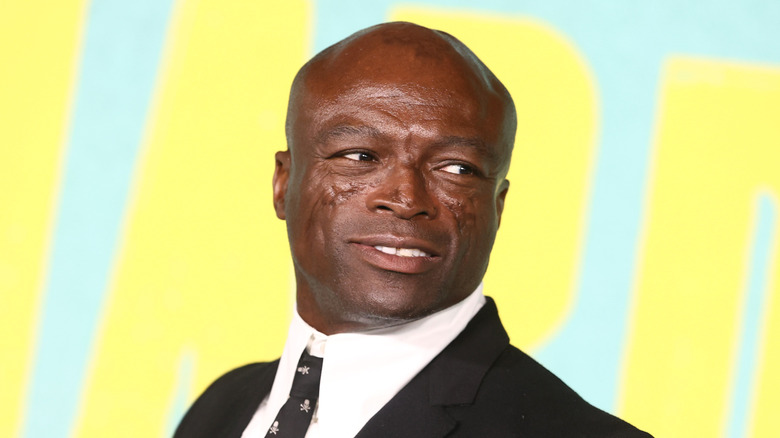 Rich Fury/Getty Images
Seal enjoyed tremendous success with his first album, which was buoyed by the single "Crazy" (via AllMusic). A few years later, he hit the charts again with his second self-titled effort, including "A Kiss from a Rose" which was used in the film "Batman Forever" starring Nicole Kidman and Val Kilmer. That song earned him three Grammy Awards –- record of the year, song of the year, and best male pop vocal performance.
Over the years, Seal worked on several more albums, but none matched the heights he reached with his earlier records. He even refused to release one of his collaborations with Trevor Horn because it wasn't good enough in his opinion. In 2015, he put out his last record through Warner Bros. label, which was simply called "7." By this time, Seal seemed to be changing his views on music making. He told Billboard in 2016, "I won't be making albums in the same way. I will be releasing songs." This shift in thinking also reflected changes within the music industry as a whole, as consumers turned toward buying individual songs and using streaming services.
One special project tempted Seal to make another album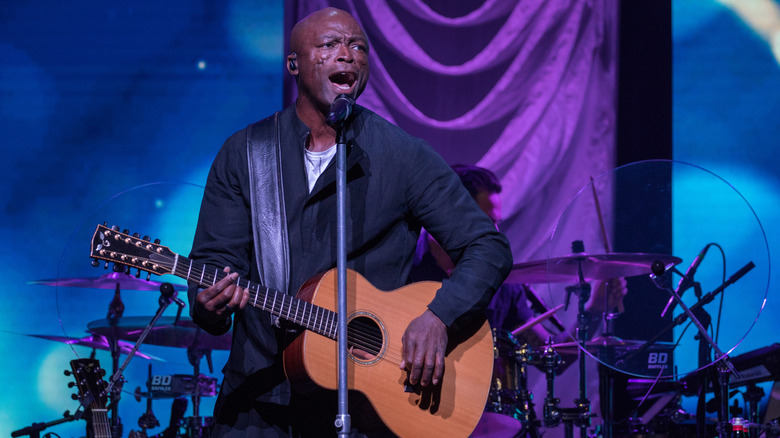 Rick Kern/Getty Images
Seal's change of heart about albums may have come from his own experience with the music industry. As he explained to Billboard, he didn't want to sign with another big record company after his deal with Warner Bros. ended. Seal also thought focusing on individual songs would give him greater creative license. "I think there's an immediacy and a freedom which comes with that, to release music as and when I see it," he said.
Still, Seal didn't completely abandon the album concept completely. It just took a once-in-a-lifetime opportunity to woo him back to record-making. Seal released a special album in 2017 entitled "Standards." "Standards," which was released on the famous Decca record label, gave the vocalist a chance to tackle some of the most beloved songs of all time. He explained that "This is the album I have always wanted to make. I grew up listening to music from the Rat Pack era, so recording these timeless tunes was a lifelong dream" (via UDiscover Music).
Seal seems to have kept his word about no new albums since "Standards" release. His most recent musical effort was the result of a creative collaboration. Seal worked with Claptone on the 2021 single, "Just a Ghost," per Discogs.