Who Did Frank Zappa's Son Actually Learn Guitar From?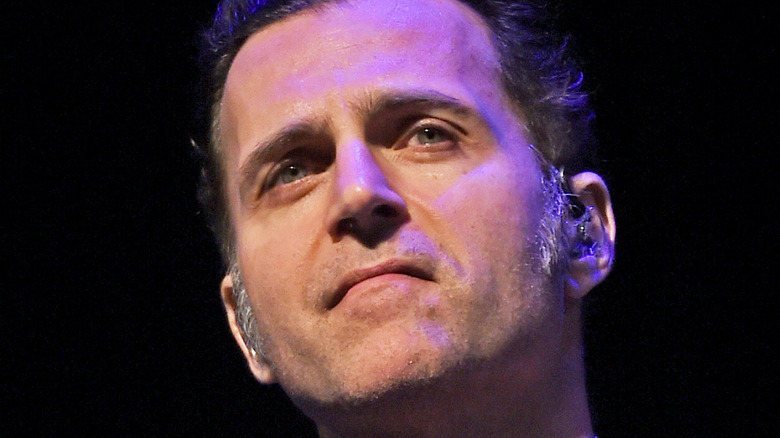 Stephen J. Cohen/Getty Images
Dweezil Zappa is the son of legendary rock musician Frank Zappa, and while that familial connection is enough to cement his place in rock 'n' roll history, he's also become a major musical talent in his own right.
According to AllMusic, Zappa was born on September 5, 1969 as Ian Donald Calvin Zappa, only to legally change it to Dweezil later as the hospital wouldn't allow his parents to put such an unusual name on his birth certificate. Considering his musical heritage, it's no wonder that he picked up the guitar at a young age; he was only 6 years old when his father gave him his first guitar. While he didn't immediately take to the instrument, it was when he was around 12 years old that he really became passionate about the guitar as this was a time when shredding was becoming popular.
Throughout the 1980s, Zappa excelled at his instrument, even appearing on some of his father's recordings, and eventually started releasing his own music, as stated in AllMusic. During this time, he attained mainstream prominence when he became an MTV VJ, and made appearances in such hit movies as "Pretty in Pink" and "The Running Man." Since then, Zappa has continued to contribute to a wide range of music projects, further establishing himself as a solo artist, and keeping his father's legacy alive.
Dweezil Zappa's lessons from a legend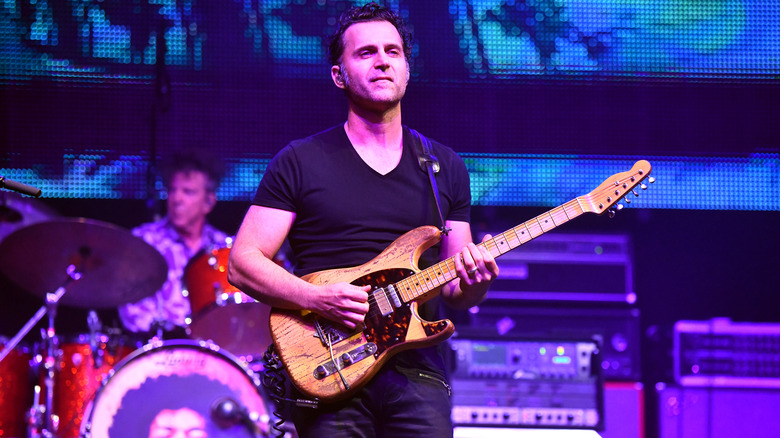 Scott Dudelson/Getty Images
While most people who learn guitar take lessons from someone they found in the classified section or flyers posted around town, a tiny handful are lucky enough to take lessons from a veritable guitar god. As revealed in iHeart, Dweezil Zappa is one of those lucky few, and the person who taught him how to play guitar is none other than Eddie Van Halen. Zappa's father Frank was no slouch on the guitar, but he was no Eddie Van Halen, so imagine young Zappa's surprise when, after spending so much of his youth wearing out his Van Halen records, the six-string maverick arrived at their house for a jam session with Frank.
The experience of meeting Eddie was topped only by the experience of being taught by the man to play one of his most famous songs, specifically "Runnin' With the Devil." According to Guitar World, Zappa recalled when he was 12 years old, he and some friends were practicing the tune for an upcoming talent show when Eddie arrived to give him some assistance, telling him he wasn't playing right. "And he stands behind me, he counts it off with the kids and he does the pick slides, the whole thing. It was the craziest experience," Zappa is quoted in the outlet.
More lessons from another legend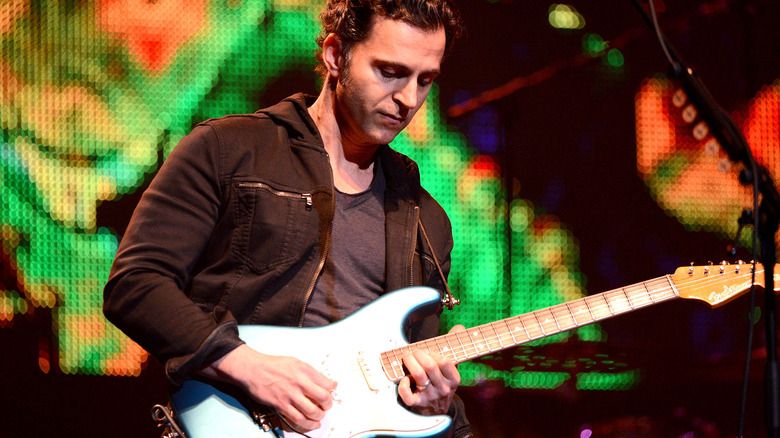 Scott Dudelson/Getty Images
As if Dweezil Zappa wasn't lucky enough to score some one-on-one time with rock guitar icon Eddie Van Halen, he also picked up some six-string skills from another rock guitar icon: Steve Vai. Zappa told Ultimate Guitar that much of his formative years learning the guitar was spent slowing down his dad's records and learning them note by note, as guitar tablature was not widely available at the time. It was a great way to learn technique and strengthen his ear, but did little to bolster his understanding of the more formal aspects of the guitar.
And that's where Vai, who was playing with Zappa's dad Frank's band at the time, bestowed him with some sage wisdom. According to Ultimate Guitar, Zappa said, " ... I did have a few lessons with Steve Vai ... and he showed me some basic things that I would need to be aware of — how to read a chord diagram, how to look at scales that were in diagram form. Some real fundamental things about what to practice and how to practice." Zappa may not have gotten a degree from the Juilliard School, but he sure got an amazing music education that no one else can claim to have received.