Christine McVie's Career In Classical Music Ended After Discovering Fats Domino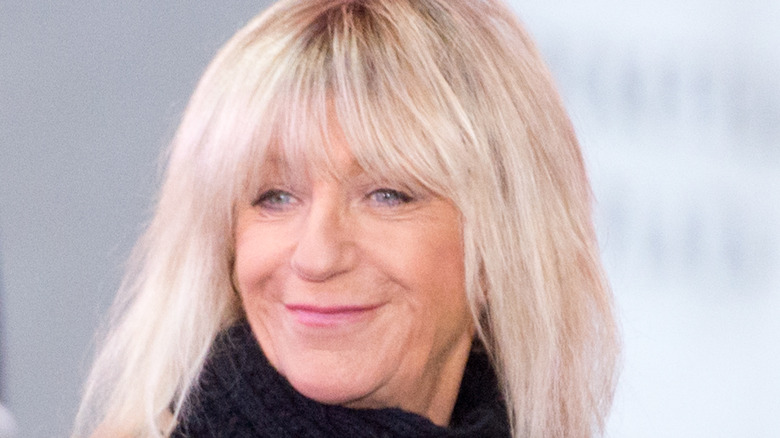 Noam Galai/Getty Images
Before we came to know her as Christine McVie, the keyboardist and bluesy vocalist of Fleetwood Mac, she was Christine Perfect, born on July 12, 1943 in Lancashire, England, according to Smooth Radio. Her father, Cyril Percy Absell Perfect, was a music lecturer and a concert violinist, according to Birmingham World. Her mother, Beatrice, was a psychic, per FleetwoodMac-UK.com.
By the time McVie was 13, her teachers began to recognize her aptitude for music and suggested she transfer to the nearby art school, according to Birmingham Live. "I was originally taught to play the piano at an early age. And became quite good at it, reaching Grade 7, my parents very generously supported me," McVie later recalled to Henry & James. But McVie can pinpoint the exact moment when she realized she didn't want to follow classical music training any longer. McVie had been exposed to something completely different from anything she had ever heard before in her young life.
How she discovered Fats Domino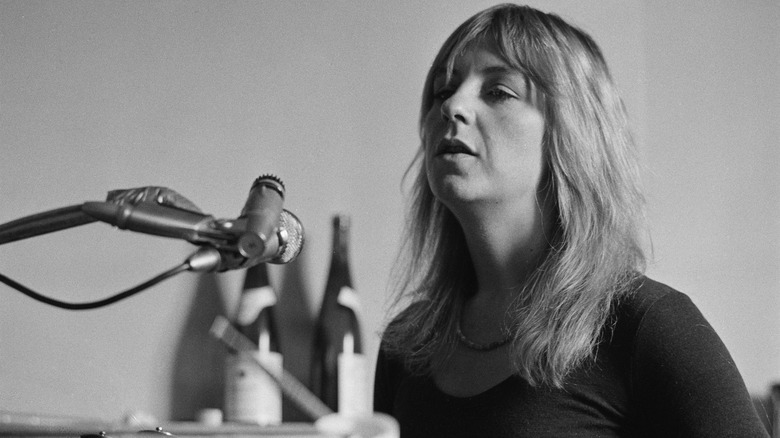 Michael Putland/Getty Images
When Christine McVie was 15 years old, her older brother John brought home a Fats Domino songbook, according to FleetwoodMac-UK.com. From that point she knew what she wanted to do: she wanted to play music that was new and fresh. As she told Henry & James, she began to write songs in the style of rock music, as well as the blues. Soon after, she left for art college where she continued to experiment with more types of music, but she always came back to the blues. "It just felt right for me. I often find myself in that situation — things feel right," she said. "I naturally morphed into music."
In 1967, after college, she joined Chicken Shack, a British blues band, before meeting future husband John McVie and joining Fleetwood Mac, according to the New York Times. McVie later said that if it weren't for the blues, she never would have developed her music writing skills — a benefit to Fleetwood Mac. "My writing ability all stems from the blues," she told The Guardian in 2013. "'Don't Stop,' 'Say You Love Me' ... they all have that boogie bass, lefthand thing. Even the more recent things, like 'Little Lies' and 'Everywhere,' they're all blues based."
Fleetwood Mac changed, but the blues stayed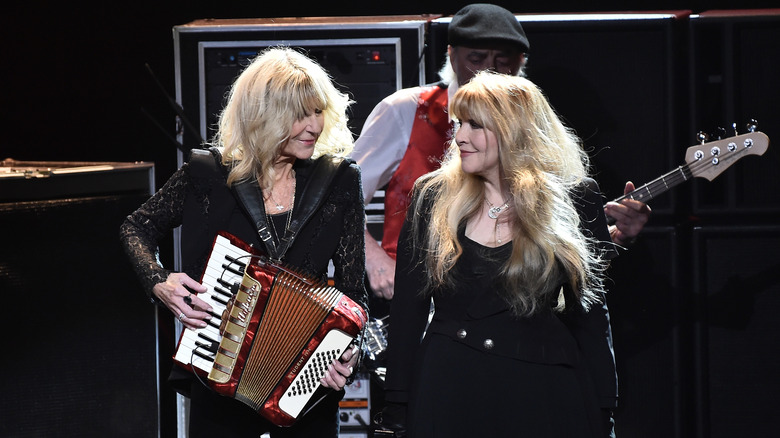 Steven Ferdman/Getty Images
As Fleetwood Mac ushered out and brought in new members, McVie said Fats Domino's influence always remained a part of who she was and what she did. In 2021, when she was asked for a list of favorite songs, she put Fats Domino's "Ain't That a Shame" in the No. 2 slot. "Even when my songwriting style had changed, there's always been a little bit of that boogie bass, so that's what that's all about," McVie told Far Out Magazine. McVie wrote and/or sang several of Fleetwood Mac's hits including "Don't Stop," "Over My Head," "You Make Loving Fun," and "Say You Love Me."
On November 30, 2022, Christine McVie died following a short illness, according to CNN. Fleetwood Mac paid tribute to McVie in a statement. "There are no words to describe our sadness at the passing of Christine McVie," the statement reads, via the Los Angeles Times. "She was truly one-of-a-kind, special and talented beyond measure. She was the best musician anyone could have in their band and the best friend anyone could have in their life."