Who Is Ngozi Fulani?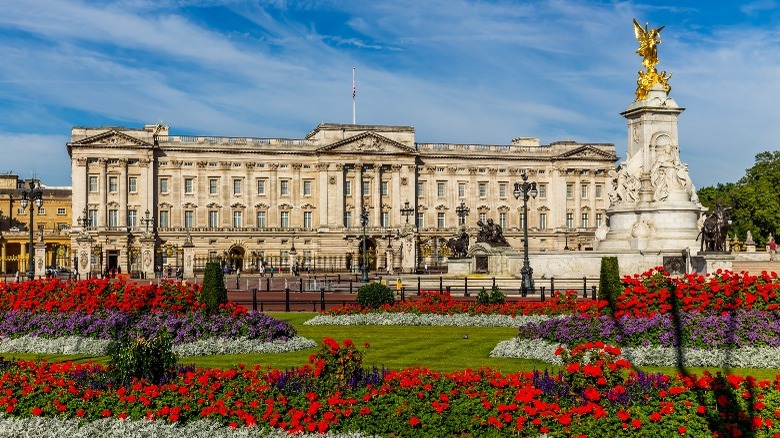 maziarz/Shutterstock
Ngozi Fulani, 61, of London, made the news recently because of a racist incident at Buckingham Palace. Fulani is no stranger to racism. She grew up in the 1960s in the neighborhood of Kilburn, where there were no black families but hers. According to Sky News, she says she was mistreated by her teachers as a child, while her pregnant teen sister was derided by a social worker, and her brothers were beat up by classmates and police. Segregation was still common: Her family couldn't visit neighborhood pubs. She said her family always knew they "were not welcome" in England. However, her parents, who immigrated from Barbados, were still welcoming to all and didn't bring the negativity back to the house with them.
Later in life, she performed African dance and ran the Emashi Dance ensemble. Feeling connected to Africa was important to her. She went to London's School of Oriental and African Studies for a master's degree in African Studies, but many of her classmates and teachers were white. Learning about her own culture from white people felt inauthentic and "traumatic," she said (via Sky News). Despite these experiences, Fulani said she still felt "stunned" and "violated" when a Buckingham Palace official asked her racist, invasive questions at an event there (via BBC).
The Buckingham Palace incident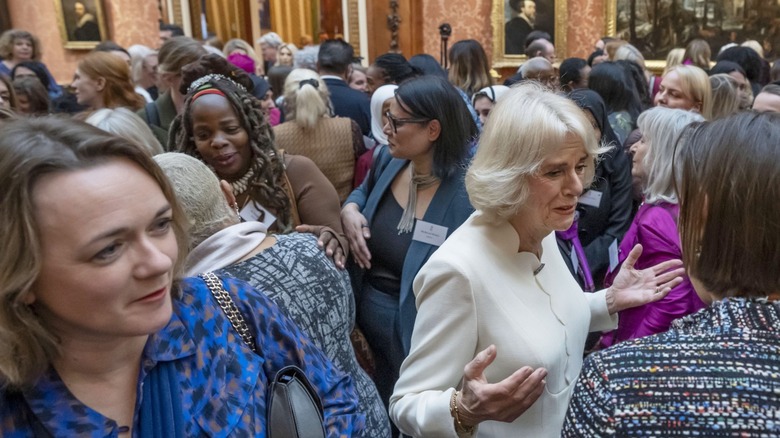 Wpa Pool/Getty
Per Sky News, Fulani was at the palace for an event that was part of the United Nations' efforts to combat gender-based violence. Fulani attended the event in her role as founder of the charity Sistah Space, which provides support to "women of African and Caribbean heritage" who are facing sexual or domestic abuse. She is pictured above, back left, at the event.
During the event, a palace aide — identified by eyewitnesses as Lady Susan Hussey – asked Fulani repeatedly where she was "really" from, even though Fulani had explained she was born in and had always lived in England. Hussey was insistent, according to Fulani, asking around seven times. Eyewitness Mandu Reid described her attitude as "offensive, racist, and unwelcoming."
Hussey, 83, was a lady-in-waiting and close friend of the late Queen Elizabeth II. Because of the negative press surrounding the incident, she has now resigned from her role as a palace aide, per the BBC. Buckingham Palace released an official statement expressing the "profound apologies for the hurt caused" by the "individual concerned" in the event. They did not identify her. Prince William's team also released a statement denouncing racism. Hussey is the Prince's godmother.
Fulani's charity work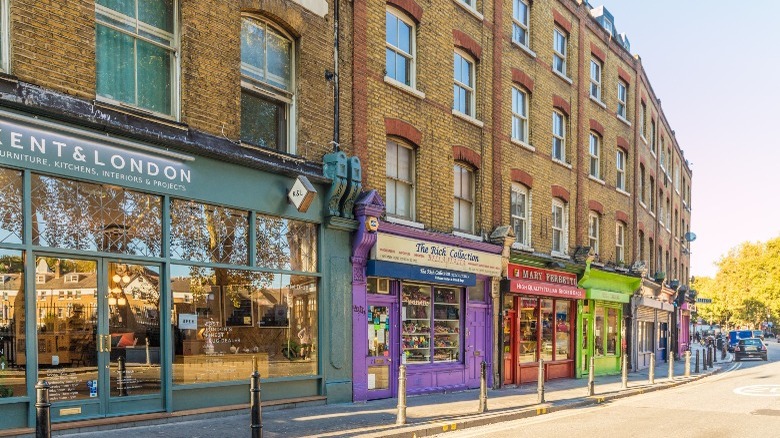 Chrispictures/Shutterstock
Fulani founded Sistah Space in 2015 in response to the murder of Valerie Forde and her infant daughter by Forde's ex-partner, the baby's father. It occurred in Hackney, London (pictured), where Fulani lived. According to Sky News, Fulani says the foundation aids victims of violence with anything they need, including helping them leave their abuser or going to court with them. She says black women in the U.K. are often reluctant to report domestic abuse, fearing they won't be taken seriously, or that the persons involved will fall victim to police brutality. One of the goals of Sistah Space is to remove "cultural barriers and biases" to help women get the help they need. In an explanatory video on the charity's website, Fulani promises, "Victims of domestic abuse can feel safe here. It will be run for and by black women."
Unfortunately, Fulani says she doesn't believe racism has declined in the U.K. since her youth, and the incident at the palace only confirms it.
If you or someone you know is dealing with domestic abuse, you can call the National Domestic Violence Hotline at 1−800−799−7233. You can also find more information, resources, and support at their website.