The Truth About Queen Elizabeth's Lady-In-Waiting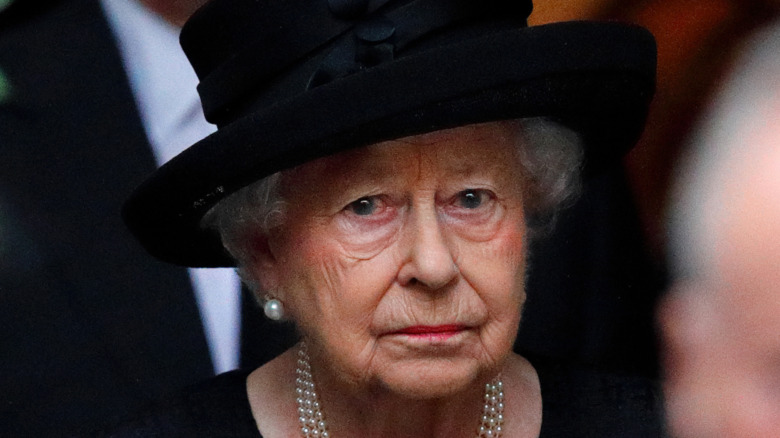 Max Mumby/indigo/Getty Images
When Prince Philip was laid to rest in St. George's Chapel on April 17, Queen Elizabeth was joined at the funeral by what amounts to her personal assistant, a lady-in-waiting. What exactly is a lady-in-waiting? What are her duties? Does the Queen actually rely on them? Or is the lady-in-waiting merely a nod to a quaint, bygone era?
Also known as a court lady, the lady-in-waiting is the personal assistant to a nobleman — or in this case, the Queen (via iNews). Chosen personally by a noble, the lady-in-waiting tends to come from royal stock, oftentimes lower on the scale of royalty. In many cases, as is with Queen Elizabeth, the noble may actually have several ladies-in-waiting, all with different roles. On ceremonial occasions, as with Prince Philip's funeral, for instance, the Woman of the Bedchamber and/or the Mistress of Robes (if it's not the same person) generally attend the ceremony, alongside the Queen.
The Queen's personal assistant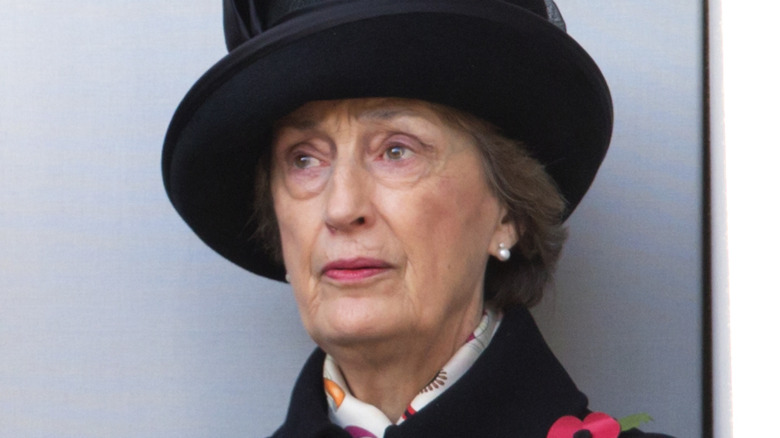 Max Mumby/indigo/Getty Images
And while lady-in-waiting Lady Susan Rhodes attended the Remembrance Sunday in 2020, Lady Susan Hussey attended the funeral of Prince Philip alongside the Queen, reports Wales Online. Lady Susan is the widow of the late chairman of the BBC, Marmaduke Hussey. Wales Online tells us that Lady Susan's "bond" with the royal family extends beyond her official duties on behalf of Queen Elizabeth; the lady-in-waiting is a godparent to Prince William, the Duke of Cambridge. When the royal couple were in lockdown at Windsor Castle, Lady Susan was among the 20 staff who stayed with them. She is 81 years old.
Meaww tells us that ladies-in-waiting are not paid for their service, although the Queen does cover their travel and clothing expenses.
Though accompanied by a lady-in-waiting during the procession to the chapel, the Queen sat by herself during the funeral for Prince Philip, in the quire of the chapel (via iNews).