How DNA Helped Solved The 44-Year-Old Cold Case Of Cheryl Thompson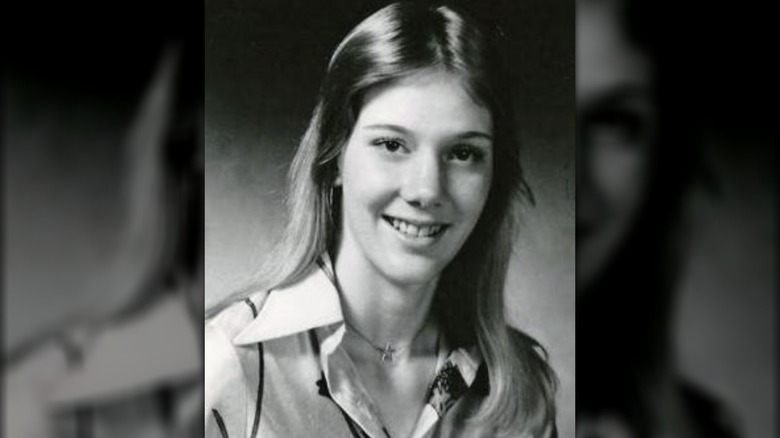 Hamilton County Prosecutor's Office
In November 2022, Cincinatti.com reported that a more than four-decade-old cold case was solved using modern-day DNA technology. Though the person that the DNA evidence now links to the crime died in a car wreck in the mid-1980s, he has now been posthumously indicted for the murder and rape of Cheryl Thompson, a University of Cincinnati college student. In addition to Thompson's murder, Ralph Howell, the man now linked through DNA to Thompson's death, is also suspected in at least three other unsolved murders from the same time period.
Howell was arrested in 1983 when he tried and failed to abduct and rape another woman in a Cincinnati neighborhood. She escaped. In that case, Howell pleaded guilty to unlawful restraint (a misdemeanor). Referring to the indictment in his sister's murder case after so many years, Thompson's older brother, Bill Thompson, said (via The New York Times), "For me, it helped finalizing it, knowing that a person had been charged with the murder of my sister ... Whether he was dead or not, it really didn't matter to me."
If you or anyone you know has been a victim of sexual assault, help is available. Visit the Rape, Abuse & Incest National Network website or contact RAINN's National Helpline at 1-800-656-HOPE (4673).
DNA evidence from Thompson was collected at the crime scene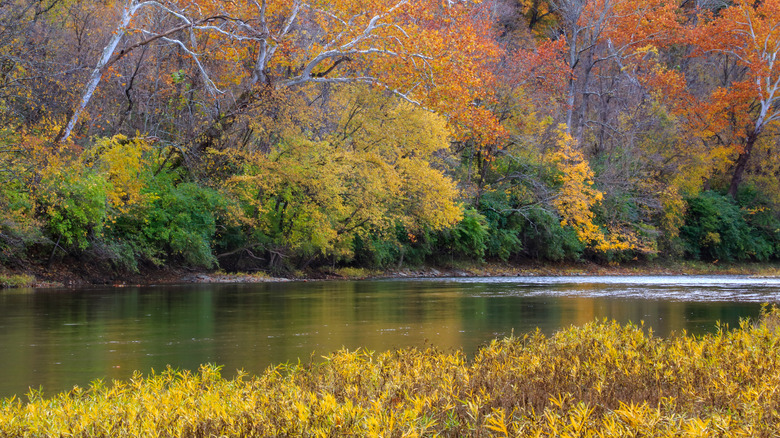 Doug Lemke/Shutterstock
In 1978, Thompson was on her way to meet her boyfriend but she never arrived at her destination. Her body was later found along the Little Miami River (pictured), near Cincinnati. Thompson's cause of death was blunt force trauma and strangulation. She had also been sexually assaulted.
At that time, a rape kit was collected from Thompson's body, but because of the limited forensic DNA technology during that time period, the investigation stalled. What didn't stall, however, was scientific advancement, and in 2022, that DNA sample gathered from Thompson was sent to a third-party genealogical company. Based on those results, prosecutors and Thompson's family now have some answers. 
As The New York Times also points out, the approach that led authorities to Howell in the Thompson case also helped find the Golden State Killer — and Howell was identified based on his family tree. To reach these conclusions, DNA samples were gathered from Howell's surviving relatives, who volunteered to participate in the investigation. To know for sure that Howell was indeed responsible for Thompson's death, and possibly other unsolved murders, DNA samples were then gathered from Howell's exhumed body.
Howell's jaw was removed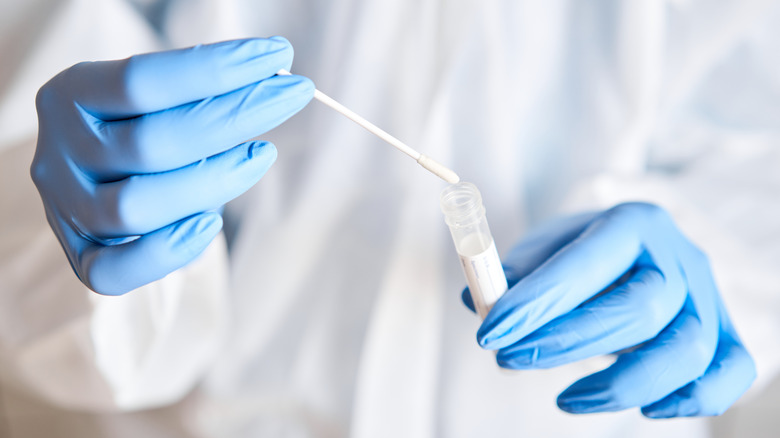 Fusionstudio/Shutterstock
According to Cincinnati ABC News outlet WCPO 9, Howell's body was exhumed and authorities removed his jaw. DNA samples were then extracted and once that genetic material was compared to Thompson's rape kit sample, prosecutors had a match. Howell is also now the leading suspect in three other murder cases from the same time period, all of whom died under similar circumstances. The youngest victim in those cold cases was 17-year-old Charmaine Stolla, followed by 18-year-old Ann Theobald, and then 24-year-old Victoria Hincher.
Authorities may never be certain that Howell did in fact commit those three additional murders because no genetic evidence exists from those crime scenes. Nonetheless, Hamilton County prosecutor Joe Deters said, "There is no doubt in our mind that Ralph Howell was a serial killer," referring to Howell's posthumous indictment in the Thompson case. Also referring to Thompson, Deters said, "Law enforcement never forgot about her, her family, and what she had to endure." Howell was posthumously indicted on one count of rape and one count of aggravated murder.