How Social Media Turned The Youngest Of The Founding Family Against Westboro Baptist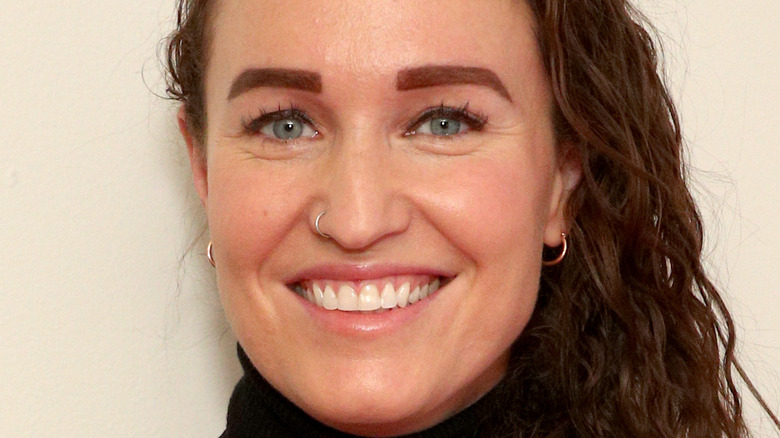 Astrid Stawiarz/Getty Images
The Southern Poverty Law Center (SPLC) writes that the Westboro Baptist Church, founded by Fred Phelps in 1955, is a group that has achieved infamy for spreading messages of hate, homophobia, and bigotry. Per The New Yorker, the church is known for protesting at funerals with signs that proclaim, among other things, "Thank God for Dead Soldiers." NPR explains that the church, based in Topeka, Kansas, is primarily made up of Phelps' family members. This once included his granddaughter, Megan Phelps-Roper (above). Another article from NPR notes that she was a devoted follower who protested alongside her family. Furthermore, Phelps-Roper was dedicated to disseminating the church's values.
In 2009, Phelps-Roper began to use Twitter to accomplish this mission (via The New Yorker). She quickly gained numerous followers by tweeting things like "Thank God for AIDS!" and for firing back at individuals who questioned her beliefs. However, The Phillipian reports that Phelps-Roper's Twitter usage had unexpected consequences for her. She stated, "I continued to argue the Bible with others on the platform, but we also celebrated one another's birthdays and anniversaries ... I was learning a new story about my adversaries. This was astonishing and for me, a terrifying turn of events." Ultimately, this led Phelps-Roper to question the religious values her family espoused.
Megan Phelps-Roper developed friendships on Twitter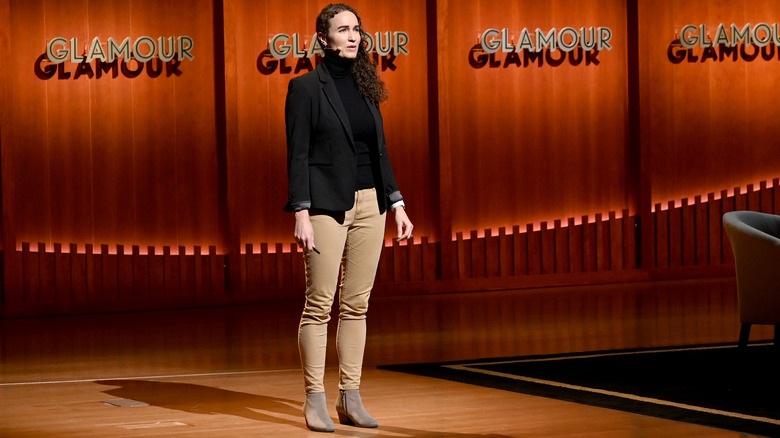 Ilya S. Savenok/Getty Images
According to NPR, Phelps-Roper was taken aback by the conversations and feedback she received on Twitter. The New Yorker adds that she made several online friends, including David Abitbol, founder of the Jewish culture blog Jewlicious. Notably, the Westboro Baptist Church is anti-Semitic (per the Anti-Defamation League). Phelps-Roper explained to NPR how these interactions affected her. She stated, "They started asking questions and digging into our theology. ... As they were able to find these contradictions and present them to me," Phelps-Roper added, "I understood that we could be wrong about something. ... That was the beginning of the end for me. I had this unshakable faith and it had been shaken."
Per the BBC, Phelps-Roper also befriended a man named C.G. on Twitter. The New Yorker states that he confronted Phelps-Roper on how her words and actions affected others, especially when it involved celebrating the deaths of individuals the church opposes, such as soldiers and celebrities. As her friendship with C.G. grew, Phelps-Roper's sentiments about death changed. She told The New Yorker that she felt a shift when actress Brittany Murphy died in December 2009. While her family rejoiced, Phelps-Roper admitted that this made her uneasy.
Eventually, her feelings toward C.G. turned romantic and Phelps-Roper decided to cut him off (via The New Yorker). She told the BBC that she decided to focus on the church. She explained, "Life went back to normal but it was greyer than before. I'd finally seen what I'd been missing, and my world felt impoverished without it. Without him."
Megan Phelps-Roper still cares about her family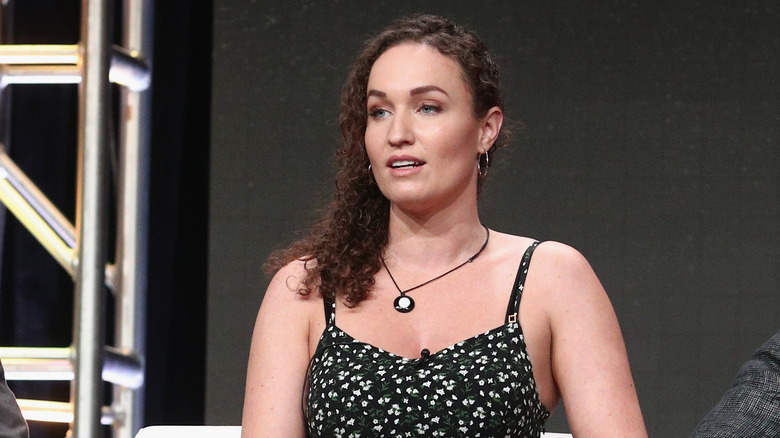 Frederick M. Brown/Getty Images
The New Yorker writes that Phelps-Roper began to seriously consider leaving the church after nine male elders introduced stricter rules for women. The BBC explains that Phelps-Roper's younger sister, Grace, was targeted and was told she would be severely punished if she did not follow orders. "They had developed a toxic sense of certainty in their own righteousness ... and now seemed ready to lay waste to anyone who disagreed with them," Phelps-Roger said. In November 2012, Phelps-Roper, then 26, and Grace made the decision to leave the Westboro Baptist Church. Upon leaving, she also decided to reconnect and meet with C.G.
According to Bookforum, Phelps-Roper and C.G. are now married. People reports that C.G., whose real name is Chad Fjelland, is a lawyer. The couple live in South Dakota and they have two children, per Phelps-Roper's Twitter page. In 2019, Phelps-Roper released her memoir, titled "Unfollow: A Memoir of Loving and Leaving the Westboro Baptist Church." The book delves into her life in the church and how her connections on Twitter influenced her decision to leave. In an interview with NPR, Phelps-Roper also credited her husband's kindness. "When I wanted to talk about commandments and truth, C.G. was focused on humility, gentleness, compassion," she wrote in her memoir.
Although most of her family are still members of the church, Phelps-Roper stated (via People) that she has "hope" that they will eventually leave. She noted, "They're not stupid. And they're not inherently hateful. But they've been taught that they have to sublimate all of their thoughts and feelings to the Westboro ideology."