The Time John Belushi Helped Himself To Chevy Chase's Cocaine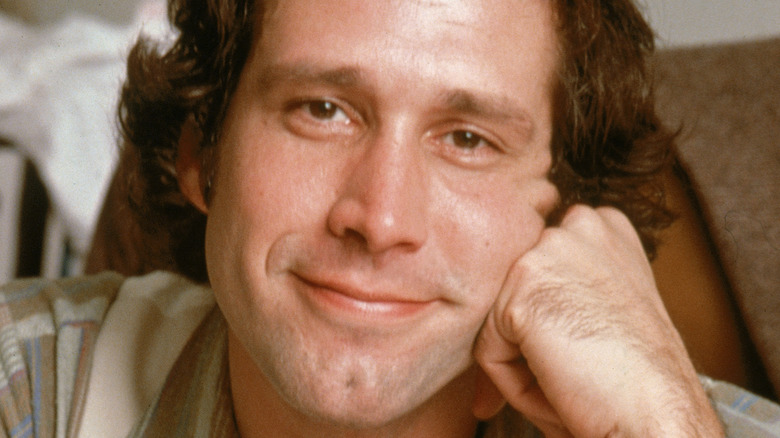 Nancy R. Schiff/Getty Images
When "Saturday Night Live" began its first season in 1975, the cast — referred to as the "Not Ready for Primetime Players" — gained fame quickly. Members like Chevy Chase, John Belushi, and Jane Curtin became household names. The cast and sketches on the show in these early years set the stage for "Saturday Night Live" to become a pop culture force, as it remains today.
The early years of "Saturday Night Live" were also marked by partying and drug use. Though there was less drug use by the late 1980s, as explained by former writer Conan O'Brien on the "Fly on the Wall" podcast, there is still an afterparty after every show with creator Lorne Michaels, the cast, and their invited guests. Perhaps the precedent of such partying and drug use began due to Belushi's problems with addiction that eventually led to his death at just 33 years old. Belushi's castmates were well aware of his addiction.
If you or anyone you know needs help with addiction issues, help is available. Visit the Substance Abuse and Mental Health Services Administration website or contact SAMHSA's National Helpline at 1-800-662-HELP (4357).
John Belushi took Chevy Chase's cocaine without his knowledge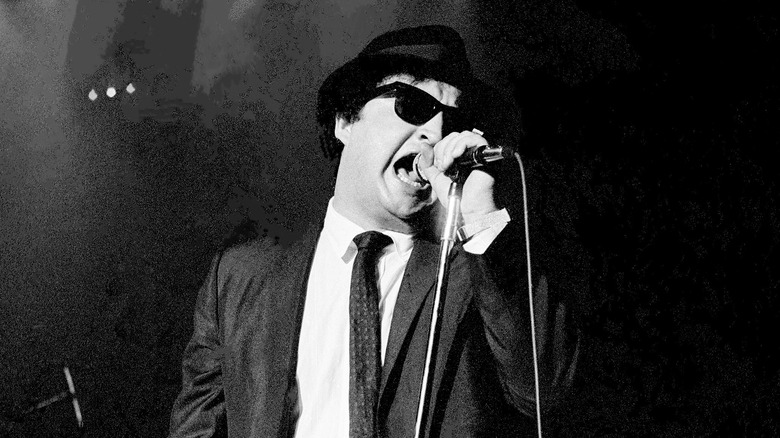 Larry Hulst/Getty Images
Chevy Chase and John Belushi were friends during their time on "Saturday Night Live," but were also competitive with each other. Both men were able to flex their feature film wings outside of "Saturday Night Live" as well. Chase starred in "Caddyshack" and "National Lampoon's Vacation," while Belushi starred in "National Lampoon's Animal House" and later, "The Blues Brothers," based on an "SNL" sketch of the same name. However, some conclude that Belushi was jealous of Chase's success (per The Vintage News).
A competitive nature was not the only thing that Chase and Belushi shared. Though Belushi dealt with a severe cocaine addiction, Chase dabbled in the drug as well. On Bill Maher's "Club Random" podcast (posted on YouTube), Chase recalled a time in which Belushi stole a vial of cocaine from him, when both were appearing in the stage production "National Lampoon: Lemmings," in their pre-SNL days.
"Back then, the big drug was cocaine ... I had it on the piano of the stage," said Chase. "So I'm just playing the piano, the crowd isn't in yet, and it's just sitting. After I played just a little bit, it's gone," Chase explained. He at first did not know where the vial went — Belushi denied taking it — but found it at Belushi's house a month later.
John Belushi died at the famous Chateau Marmont in 1982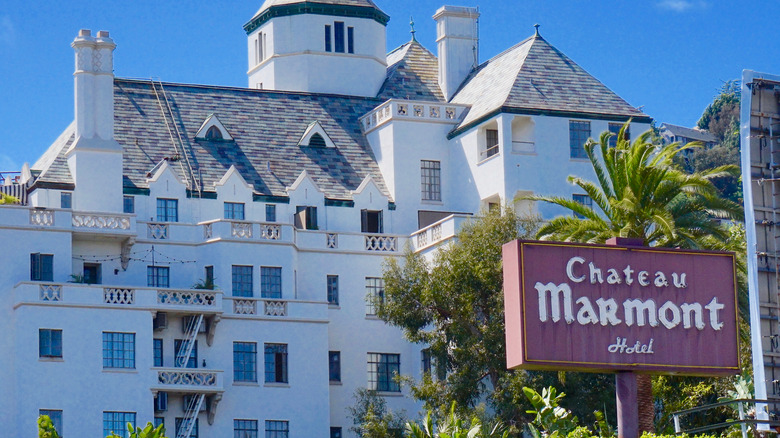 Alex Millauer/Shutterstock
Many sketches that featured John Belushi on "Saturday Night Live" included jokes about drug use. NBC executives were not happy with the frequent drug humor, but were willing to overlook it in order to keep the show on air. Belushi was far from the only cast member doing drugs. Cast members even mentioned it in interviews (per Salon).
According to USA Today, Belushi was sober in 1980, but relapsed shortly after. He died at the Chateau Marmont hotel in 1982 at age 33. His cause of death was an overdose on cocaine and heroin. Backup singer and rock 'n' roll socialite Cathy Smith admitted to injecting Belushi with both drugs that night (per Deadline). Chevy Chase found out about Belushi's death when he woke up to multiple news reporters knocking at his front door. On the "Club Random" podcast, he explained that Belushi and fellow actor John Candy "were two of my best friends who died that I really felt awful about" (per The Hollywood Reporter).