How The Horrific 2008 Death Of 6-Year-Old Abigail Taylor Led To New Legislation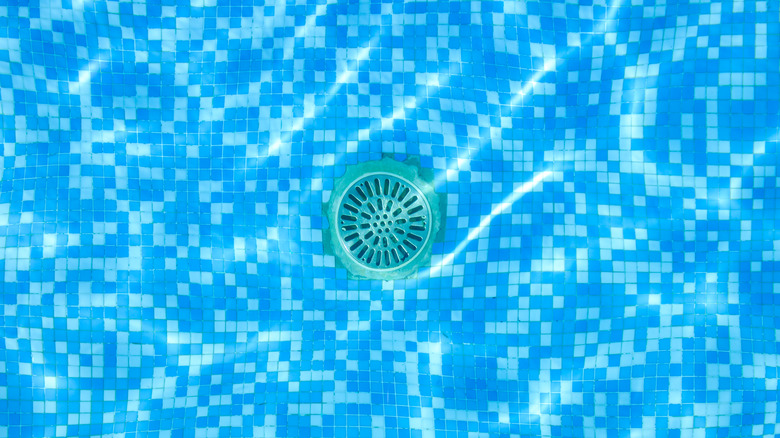 Joaquin Corbalan/Getty Images
For children, pools are a chance to have fun in the sun. But for some parents, pools might be their worst nightmare. The Law Offices of Howard Kitay explains that pool drain accidents, also known as drain or suction entrapment, can easily occur when a pool is not suitably maintained or is missing a drain cover. ABC News writes that between 1999 and 2008, the Consumer Product Safety Commission (CPSC) reported a total of 83 pool drain accidents. Of these, 11 resulted in death, with several of these incidents involving children. One of these fatalities included Abigail Taylor, a 6-year-old girl from Edina, Minnesota (via the Pioneer Press).
According to the Star Tribune, Taylor was at the Minneapolis Golf Club when she was gruesomely injured. Abbey's Hope reports that in June 2007, the young girl entered a kiddie pool that had an uncovered pool drain. Taylor sat on the drain and was disemboweled. A 2019 report from the CPSC explains that this type of injury can mean a prolapsed rectum or damage to the small intestine. In Taylor's case, the suction from the drain was so strong that it took out a piece of her small intestine, per the Pioneer Press. Despite this, Taylor was able to get up from the pool and tell her parents that something was wrong.
Abigail Taylor lived months after her accident
FOTOGRIN/Shutterstock
Although she survived her initial injuries, Abbey's Hope writes that doctors told Taylor's family that she would need a transplant. While she waited to receive surgery, the Pioneer Press states, she was given a feeding tube and returned to school. Meanwhile, the Star Tribune explains that Taylor's family publicized her story to warn others of the dangers of pool drain accidents. Taylor's family also sued the Minneapolis Golf Club. Ultimately, these efforts led to the enactment of the Virginia Graeme Baker Pool and Spa Safety Act in honor of a 7-year-old girl who drowned from a suction drain trap.
According to The Law Offices of Howard Kitay, the law declares that public pools and spas must have an adequate drain cover to prevent suction accidents. The law was passed in December 2007, the same day Taylor received her transplant surgery for a new small bowel, liver, and pancreas (via the Star Tribune).
Per Abbey's Hope, Taylor never fully recovered from her triple-transplant surgery. She developed infections and cancer caused by her new organs. All in all, Taylor had 16 surgeries, and underwent chemotherapy and kidney dialysis. In March 2008, Abigail Taylor died less than a year after her accident (per NBC News).
The aftermath of Abigail Taylor's death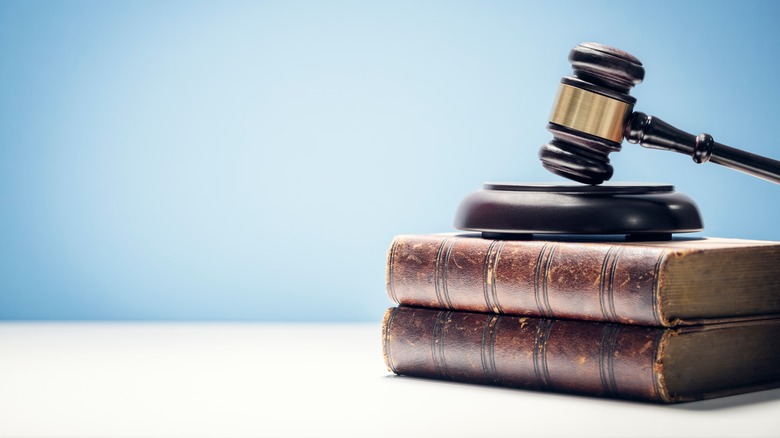 Brian A Jackson/Shutterstock
With Abigail's death, her family's attorney, Bob Bennett announced (via the Pioneer Press), "The world's a lesser place today." Despite the loss of their daughter, the Taylors were determined to spread her story and pool safety awareness (per Abbey's Hope). As a result, they founded Abbey's Hope, a charity foundation that continues this mission. MPR News states that shortly after Abbey's death, the Minnesota Department of Health fined the Minneapolis Golf Club $10,000 for their part in her accident. An investigation done by the department discovered that the pool drain suction cover "had been attached with improper fasteners and a worn mounting ring."
Per The Law Offices of Howard Kitay, if the suction cover had been properly secured, then the accident would have likely never happened. In addition, MPR News notes, visitors and staff were unable to see that the drain was faulty because of murky pool water. Overall, these conditions, among other factors, caused hazardous pool conditions that the golf club's staff were not trained to handle. The Minneapolis Golf Club, on the other hand, refuted these claims. In May 2008, the Abigail Taylor Safety Pool Act was enacted by the state of Minnesota. This law states that all drains, covers, and grates, must be properly covered to prevent drain entrapment accidents.