Princess Anne's Special Connection To The Olympic Games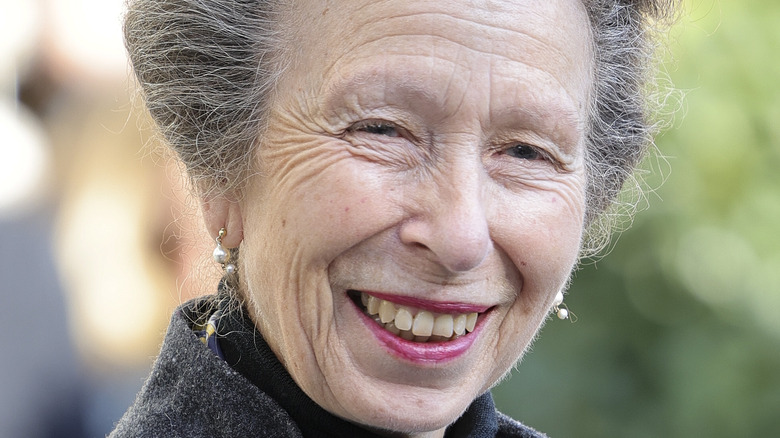 Chris Jackson/Getty Images
Besides being Queen Elizabeth II's only daughter, Britannica writes that Princess Anne is a well-established equestrian. The Great British Life reports that she was educated at Benenden School, a prestigious institution where horse riding was incorporated into her studies. However, Biography explains that her love for horses originated in childhood, and Anne began competing when she was just 11 years old. In a 2020 interview with Vanity Fair, Anne opened up about choosing competitive horse riding as a career. Anne stated, "I thought if I was going to do anything outside of the royal family, horses was likely to be the best way of doing it."
In 1971, Anne won a gold medal at the European Eventing Championships at the Burghley House (via Horse & Hound). In 1975, she won two silver medals at the championships in Luhmuhlen (per Biography). By 1976, she had made her way to the Olympics, which were held that year in Montreal, Canada. According to People, Anne was the first member of the British family to compete in this event. Moreover, she suffered a hairline fracture and almost did not make the British Olympic team. Ultimately, Anne recovered and traveled to Montreal with the hopes of winning big for her home country.
Prince Anne's Olympic accident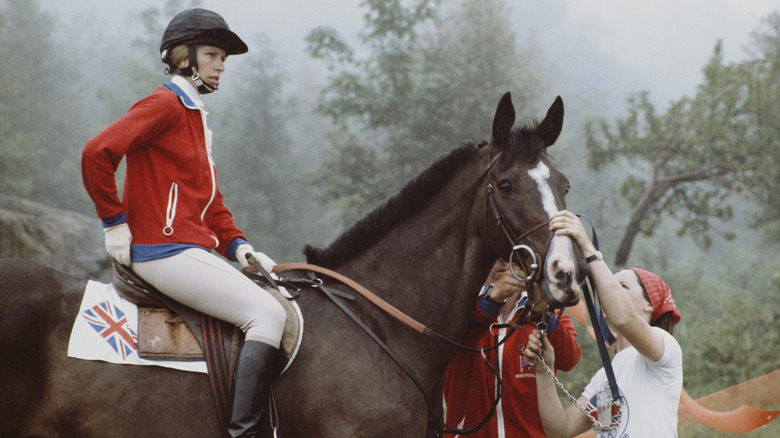 Getty Images/Getty Images
The Independent reports that Anne was 25 years old during the 1976 Olympics. The publication adds that some of her famous family — including the queen, Prince Philip, and Prince Charles — all traveled to see her in action. For unknown reasons, Reuters explains that Anne did not have to undergo gender testing. This is a controversial former Olympic protocol that was implemented to prove that female athletes possessed two X chromosomes. According to The Royal Family, Anne participated in a three-day Olympic equestrian competition with the queen's horse, which was aptly named Goodwill. However, during the event, Anne fell when her horse toppled over during a jump.
Despite this, the Daily Express writes that Anne got back on her horse and finished the course. Per The New York Times, Anne ended up suffering mild injuries, including a concussion and a bruised arm. She stated, "I don't remember anything at all after the fall." That being said, Great Britain did not earn any medals in equestrianism that year (via the Olympics). Anne noted that she was "disappointed, obviously." Nevertheless, Anne has fond memories of this monumental period in her life. In a video message recorded for the Tokyo 2020 Summer Olympics, Anne divulged (via Twitter), "I do remember from my own Olympic journey, the anticipation and excitement of stepping onto the Olympic stage."
She remains involved in the Olympics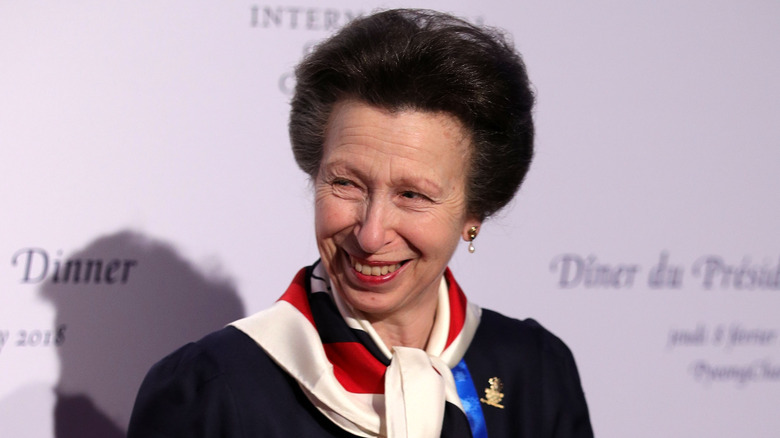 Andreas Rentz/Getty Images
According to The Independent, Princess Anne stopped competing in the 1980s. However, she is still heavily involved in the Olympics. The Royal Family reports that Anne joined the International Olympic Committee (IOC) in 1988. She has served on the Eligibility Commission and the Chair of the Nominations Committee. Currently, Anne is on the IOC Members Election Committee. The Olympics adds that she is the Honorary President of the British Olympic Association. Per Town & Country, Anne is not the only one in her family to be an Olympian. Both her ex-husband, Mark Phillips, and their daughter, Zara Tindall, were previously on the British Olympic equestrian team.
In 1972, Phillips won a gold medal at the Olympics games in Munich (per Team GB). As for Tindall, The Independent states that she won a silver medal at the 2012 London Olympics. The medal was presented to Tindall by none other than her mother, Princess Anne. Anne later told Vanity Fair that she expected her daughter to be a "natural" in equestrianism due to both her and her ex-husband's love for the sport.
In 2022, Anne reflected on the 2012 games via Twitter. She stated, "Hosting the Olympic Games is a privilege, and a responsibility, and it's not easy to do it well. I think we can look back after ten years, and say that London did it exceptionally well."