The Chilling Detail Found At Michelle Young's Crime Scene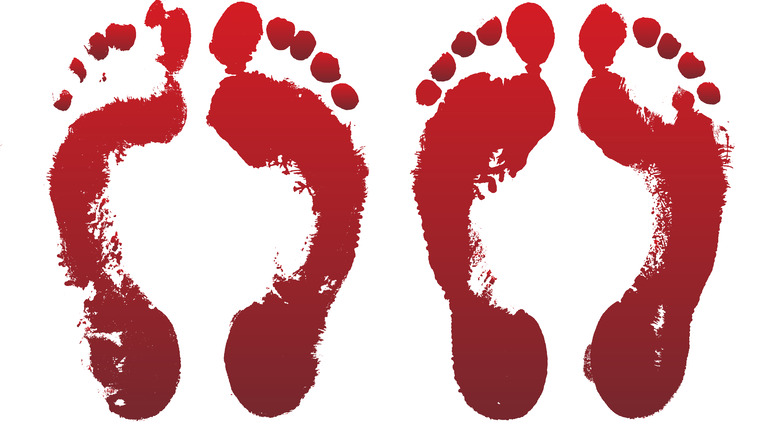 Svetlana Apukhtina/Getty Images
On November 3, 2006, 29-year-old Michelle Young was found murdered at her home outside Raleigh, North Carolina, ABC News writes. According to the Daily Mail, Young was five months pregnant and the mother of a 2-year-old daughter named Cassidy. She was also a wife to Jason Young (via WRAL). Horrifically, Young was beaten to death but Cassidy, who was at home during her mother's killing, survived. As for Jason, he had left town shortly before Young's death, per ABC News.
The Transylvania Times reports that Young's sister, Meredith Fisher, discovered her sister's dead body, and her niece. ABC News states that small bloody footprints had been left around the house by Cassidy. But oddly, WRAL notes that when Fisher found Cassidy, she was clean. Although Jason alleged that he was in Virginia at the time of Young's murder, another article from ABC News explains that her family believed he was involved in her death.
Friends also became suspicious of Jason with one friend, ​​Shelly Schaad, stating (via WRAL), "Just over time, there's just a lot of things that happened the day his wife was murdered he can't explain. I mean, how unlucky can one man be?"
All clues led to Jason Young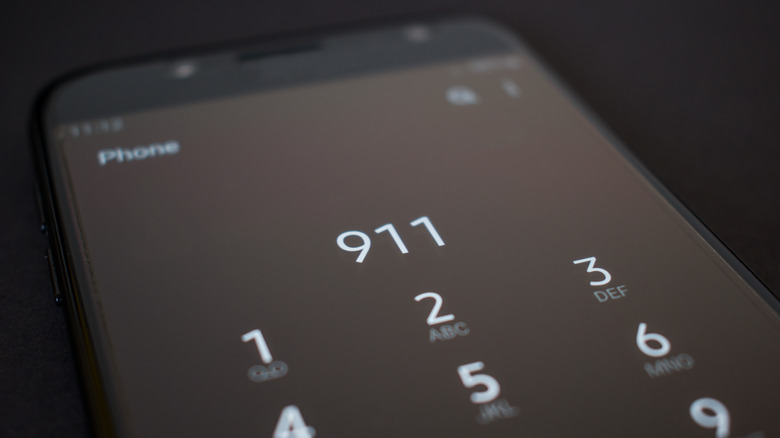 Milovan Zrnic/Shutterstock
ABC News reports that Michelle Young's family felt so strongly that Jason Young was her killer that they filed a wrongful death suit against him. Ultimately, a civil court ruled that Jason had killed Young. Despite this conclusion, Jason had yet to be charged with her murder. Soon after, in December 2009, Jason was arrested for first-degree murder, with investigators citing the evidence that was gathered for the wrongful death suit (via the Transylvania Times). According to another article from ABC News, authorities uncovered that Jason was having affairs. Although he did drive to Virginia on the night of Young's death, he was seen leaving his hotel.
Furthermore, a cashier clerk interacted with him at the time Jason said he was sleeping in his hotel room (via WRAL). It's also believed that Jason drugged Cassidy Young to murder his wife (per ABC News). However, this plan did not work effectively. Despite being a toddler, Cassidy made mention of her father while Young's sister Meredith Fisher called a 911 operator. It's also likely that Jason cleaned his daughter before he left the crime scene.
Beyond these details, ABC News writes that a bloody size twelve footprint made from Hush Puppies Orbital shoes was found. Investigators noted that Jason owned this type of shoe. He had also searched "anatomy of a knockout," "head trauma knockout," and "right posterior parietal occipital region" on his computer. Per the Daily Mail, Young had been hit in the head more than 30 times.
Jason Young's trials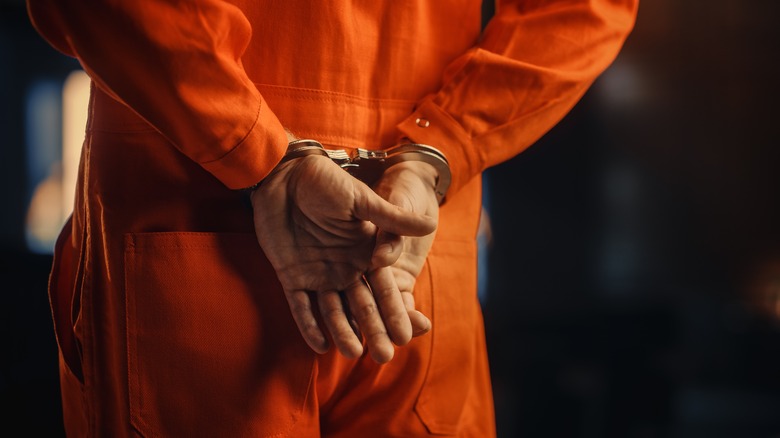 Gorodenkoff/Shutterstock
According to WRAL, prosecutors said Jason Young drove to a hotel in Virginia and stayed there for an hour before returning home outside Raleigh to kill Michelle Young. He then drove back to the hotel. Investigators surmised that Jason killed Young because he wanted out of his marriage. Simply put, he did not want to be tied down. Only days before Young's murder, he emailed his mistress, writing (via ABC News), "[I] don't know how all this happened, but [I] know how it will end up ... two broken hearts ... but, [I] don't care. [I] know there is pain in my future, but you are so worth it, even if it's only for a 'blink' in time."
Per ABC11, Jason Young first went to trial for Young's murder in 2011. He took the stand and proclaimed his innocence by saying he was a bad husband but not a murderer. When the jury failed to reach a verdict, a second trial was set. In March 2012, Jason was convicted of Young's murder. He was sentenced to serve life in prison at the Alexander Correctional Institution in North Carolina. Another article from WRAL states that Jason later requested a third trial. In 2018, Young's appeal for a third trial was denied.