How Did Garbage Get Their Name?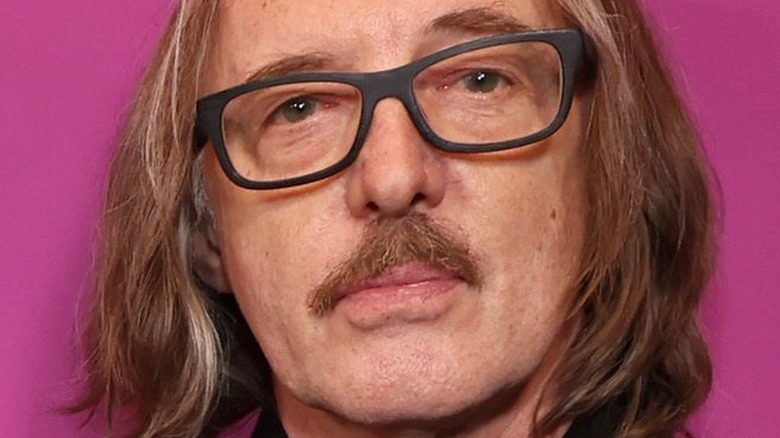 Amy Sussman/Getty Images
You might be asking yourself, "What happened to the '90s rock band Garbage?" The truth is, they've enjoyed a bit of a resurgence in recent times, with the members getting back together in 2010, per NME. The band's seventh studio album also came out last year, per Wall of Sound. For the uninitiated, the alt-rock band joined forces in Madison, Wisconsin in the early 1990s and rocketed to success in the mid-'90s with hits such as "I'm Only Happy When It Rains" and "Stupid Girl."
With lyrics such as "I only smile in the dark/My only comfort is the night gone black" and "Don't believe in anything/That you can't waste," respectively, the group's name of Garbage always seemed in keeping with the overall spirit of its music. Still, these days, as more elaborate band names have come into vogue — think The Pains of Being Pure at Heart, Pretty Girls Make Graves, or Suburban Kids with Biblical Names — the simplicity of the alt-rock band's name rang a trifle halfhearted. After all, who hears the word "garbage" and says, "That's a great name for a band!"?
These guys, as it turns out. Of course, the story is a bit more interesting than that, but it involves a healthy sense of humor and a fair amount of unrepentant musical bravado.
With friends like these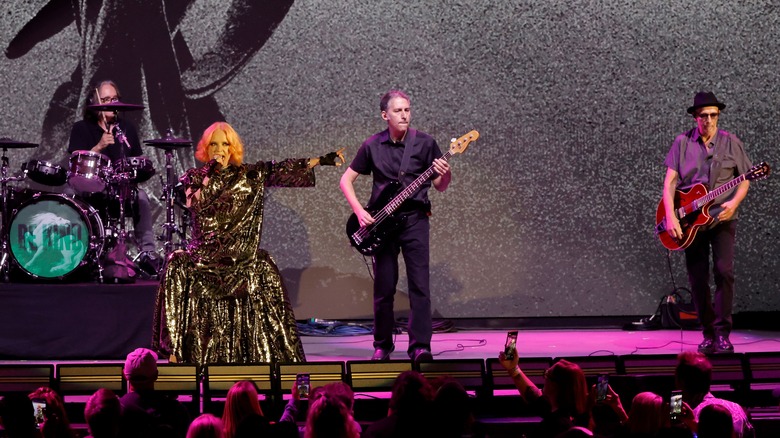 Kevin Winter/Getty Images
Back in Madison, Wisconsin during the early 1990s, musician and Smart Studios founder Butch Vig had been paying the bills by doing remixes for the likes of Depeche Mode, Nine Inch Nails, and U2, according to Wisconsin 101. When he got together with friends Duke Erikson and Steve Marker to jam, an idea struck: Why not incorporate the remix ethos into new music? The trio started working out new music that sounded similar to Vig's remixes as an as-yet-unnamed band, and one day, they played it for a friend. "[S]ounds like garbage," the friend reportedly said, per Wisconsin 101.
Tough crowd! But Vig, Erikson, and Marker took it in stride, and even decided to adopt their friend's judgment as a band name, which they wore loud and proud. Thus their trio became Garbage, and all that remained was to find a female singer, which the guys had realized they needed in order to get the right sound.
Second time's the charm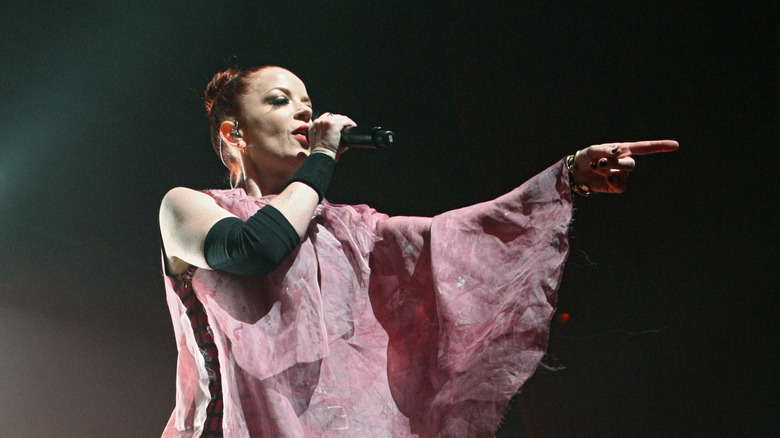 Sodel Vladyslav/Shutterstock
In 1994, they found her: Shirley Manson, who came to the trio's attention for her appearance in a music video by another alt-rock band — Angelfish — from Scotland, per Wisconsin 101. They flew her to Madison for an audition, which could have gone better; the guys had trouble deciphering Manson's Scottish brogue, and Manson had never sung in a recording studio before.
But after a smoother second audition, Manson became the band's frontwoman and fourth member. By 1995, the group had put out their self-titled debut album, which went on to attain platinum status and climbed to No. 6 on the U.K. charts, according to Wisconsin 101.
Per Wall of Sound, with Garbage's latest album, the bandmates are as defiant as ever — as they sing on the title track for "No Gods No Masters": "The future is mine just the same/No master or gods to obey." And for those who don't like their sound? They've got a lyric for that, too, from the song "Uncomfortably Me": "Wish I'd told them all, 'Go to hell!'"