The Horrifying Story Of Suzanne Capper's 1992 Murder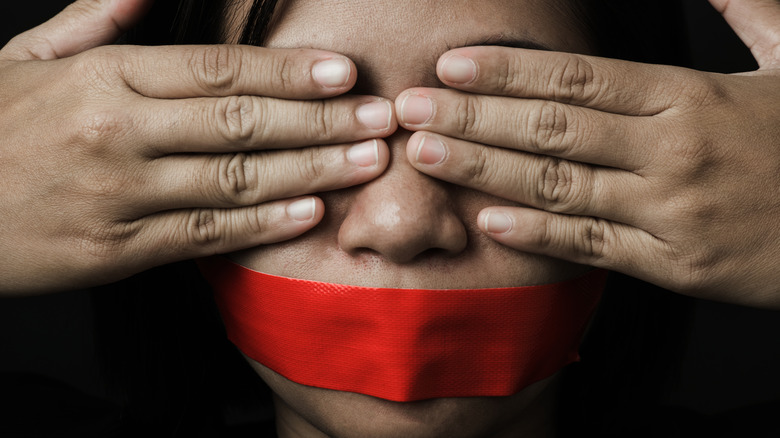 Sorapop Udomsri/Shutterstock
The following article includes allegations of violence and abuse. 
On December 14, 1992, Suzanne Capper was set on fire and left for dead in Romiley, England (per Confidentials Manchester). Despite having injuries to 75% of her body, the 16-year-old survived and managed to get help. According to The Independent, Capper fell into a coma and died four days later. Nevertheless, she was able to tell the police that her six assailants were Jean Powell, Glyn Powell, Bernadette McNeilly, Anthony Dudson, Jeffrey Leigh, and Clifford Pook. Every person involved in the 16-year-old's brutal assault was between the ages of 17 and 29. Perhaps what's even more shocking is that Capper considered these people her friends. 
Confidentials Manchester writes that Capper, a Moston native, first became acquainted with the group through Pook. Soon after, Capper was introduced to Jean Powell. The publication notes that Capper had an unstable home life, which resulted in her living with different people, including her new friend Jean. However, the friendship was toxic from the start. Per the Manchester Evening News, Capper was a high school student. Elizabeth Dunbar, Capper's mother, stated (via Confidentials Manchester) that Jean forced Capper into taking a cleaning job. "She [Jean] was taking her money, just letting her keep £5 a week, while we thought she was in school. When we confronted her about it she actually threatened to burn our house down," Dunbar said.  
Furthermore, the Confidentials Manchester reports that Jean was physically abusive to Capper. Later on, McNeilly also moved into Jean's home. Together, Jean and McNeilly sold drugs and teamed up to bully Capper.
If you or anyone you know needs help with addiction issues, help is available. Visit the Substance Abuse and Mental Health Services Administration website or contact SAMHSA's National Helpline at 1-800-662-HELP (4357).
Suzanne Capper endured unimaginable torture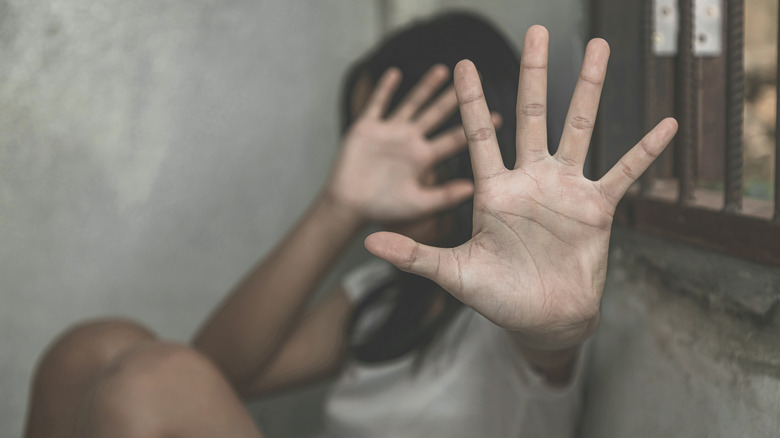 HTWE/Shutterstock
As for Dudson, Leigh, and Glyn Powell, The Independent explains that Dudson was in a sexual relationship with McNeilly. Leigh, on the other hand, purchased drugs from the girls, and Glyn was Jean's ex-husband. Confidentials Manchester reports that the group engaged in debaucherous activities at Jean's home. However, the violence toward Capper escalated when McNeilly, Dudson, Jean, and Glyn contracted pubic lice and blamed it on her. The group decided to take revenge on Capper. Jean and McNeilly found her at her stepfather's home and told her that a boy she liked was at their home. This was a blatant lie. 
According to the Manchester Evening News, the group began torturing Capper when she entered the home. Dudson and Glyn shaved off her hair and eyebrows. The group then proceeded to beat Capper and lock her up in a cupboard (per The Independent). The next day, she was moved to a different home where the abuse continued. They bathed her with disinfectant, burned her with cigarettes, and injected her with amphetamines. 
Moreover, they took out her two front teeth to ensure that Capper's body would not be identified when found. Simply put, their intention had always been to kill Capper. This went on for seven days until the group decided to throw her in the trunk of a stolen car and drive to Romiley. Per Confidentials Manchester, Jean, Glyn, Dudson, and McNeilly left Capper in a secluded area and set her on fire.
If you or someone you know is dealing with domestic abuse, you can call the National Domestic Violence Hotline at 1−800−799−7233. You can also find more information, resources, and support at their website.
Bernadette McNeilly is a free woman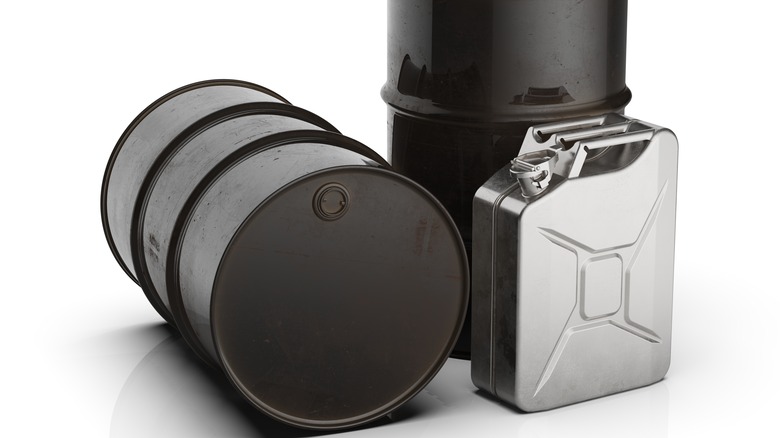 Supertrooper/Shutterstock
Thinking she was dead, The Independent reports that the group drove back home and sang "Burn, baby, burn." But Capper was alive and to report her so-called "friends." She ultimately died from "multi-organ failure" caused by her burn injuries. When the police went to the Moston home to arrest the group, they found Capper's hair in the trash and other evidence that proved that they were her assailants. All six went to trial for their involvement in Capper's death. 
The Manchester Evening News states that Jean Powell, Glyn Powell, and Bernadette McNeilly were sentenced to life in prison for Capper's murder. However, Confidentials Manchester writes that all three were ordered to serve a minimum of 25 years. Dudson, a minor, was ordered to spend a minimum of 18 years in prison. Both Clifford Pook and Jeffrey Leigh were charged with false imprisonment. Pook was sentenced to 15 years in prison and released in 2001. Leigh was given 12 years and freed in 1998. In 2013, McNeilly's sentence was cut short by 12 months because a judge ruled that she was a "model prisoner" that was "filled with remorse."
Capper's mother was revolted by this decision and the possibility that her daughter's killers would be paroled. She told Confidentials Manchester, "They took a life and so they should do life. I just wish we still had the death penalty." According to The Daily Star, McNeilly was released from prison in 2015.