Tennessee Murderer David Earl Miller's Unexpected Last Words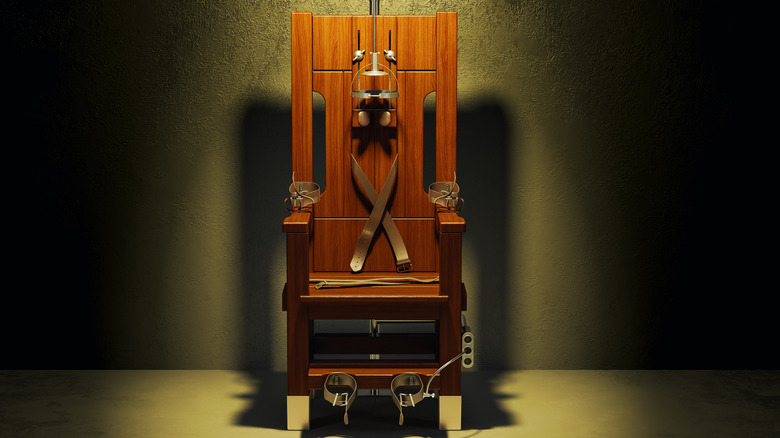 Alexlmx/Getty Images
Here are two facts about the state of Tennessee: Death row inmates are allowed to choose between lethal injection and the electric chair as their preferred method of capital punishment (via ABA Journal), providing their crime was committed before 1999 (per the New York Post), and the longest-serving death row inmate in the state's history was executed via the latter in 2018. According to the New York Post, convicted murderer David Earl Miller was pronounced dead at 7:25 p.m. on Thursday, December 6 of that year after two separate electric shocks were administered to his person, 36 years after his initial conviction.
"After a long line of victims he has left, it is time to be done. It is time for him to pay for what he has done to Lee," the words of an anonymous Ohio woman rang throughout the chamber as Neysa Taylor, a representative of the Department of Correction, read aloud from a letter. (Miller was convicted of one count of murder.) Otherwise, nobody was present to watch Miller leave this world except for Taylor herself, a few media correspondents, and prison personnel (per the New York Post). 
David Earl Miller was sentenced to death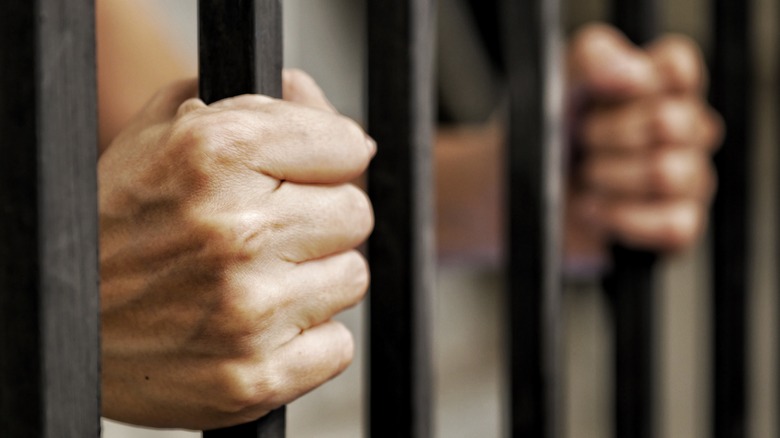 karanik yimpat/Shutterstock
"I remember talking to her that day," Helen Standifer, mother of Lee Standifer shared. "She must have just met him, but she didn't mention him. She just chit-chatted, the way girls do." It was on May 20, 1981 that the 23-year-old Tennessee woman (who was reportedly mentally disabled) would accompany Miller on a date and meet her death by the end of it. According to The Tennessean, Lee was found brutally beaten and stabbed to death by authorities in wooded area outside of Knoxville. 
The New York Post reports that Miller blamed his actions on a history of physical, mental, and sexual abuse by his parents. Unfortunately for him, it wasn't enough to sway the jury in his favor some three decades ago when he was swiftly delivered the death penalty for the brutal murder of Lee Standifer. "It's taken so long, and I just want it to be finished," Helen said shortly before her daughter's killer was put to death in 2018 (per Independent Mail). 
Miller's last words
Despite his plea to then Tennessee governor Bill Haslam, David Earl Miller (above) was denied life in prison in place of capital punishment and wound up in the electric chair as planned (via News Channel 5). When the Independent Mail's Matt Lakin stood before Miller in the condemned man's final moments, he described the killer's demeanor as cold and unapologetic. "He didn't care if anyone heard his last words," Larkin wrote. However, Miller's final words were heard nonetheless.
According to the New York Post, warden Tony Mays addressed Miller before the first electroshock was administered and asked if he had any final words. The convicted killer mumbled something, but nobody heard him. He was asked to repeat what he said by his lawyer, and when he spoke a second time, he plainly stated, "Beats being on death row." After two separate shocks, the 61-year-old convicted killer was pronounced dead.