The Vintage Violin Named For Lord Byron's Granddaughter That Sold For $15.9 Million
Modern-day violins come from hollow, fretted instruments called rebecs. There are more violins distributed than any other instrument, according to Britannica. Perhaps no one improved upon the violin more than Antonio Stradivari, who began crafting them in the 1660s. Over the nearly 70 years he made violins, he managed to tweak their designs until he created what many consider to be perfect instruments (via Smithsonian).
The mystery behind Stradivarius violins is not just hype; we still don't know the secrets of Stradivari's violins. Per Britannica, some theories revolve around the density of the wood. Others believe Stradivari may have treated the wood with certain chemicals that affected the sounds they made. Oddly enough, there is no consensus as to how he did it, and even more surprising is that no one has been able to copy the characteristic sound of a Stradivarius (per Britannica). This makes them rare items.
Scarcity of Stradivarius violins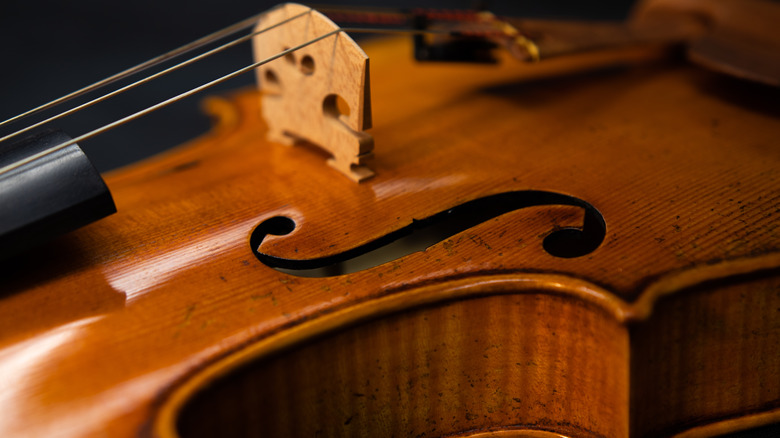 Brian Terranova/Shutterstock
Smithsonian reports that there are only about 500 Stradivarius violins still in circulation today of the roughly 1,200 instruments Stradivari crafted during his lifetime. Most of the violins are locked away and occasionally one goes up for sale, like the one that sold for $15.9 million at auction in 2011, according to Reuters. The story behind this violin, made in 1721, begins when violin maker Jean-Baptiste Vuillaume decided to sell it to his student, Lady Anne Blunt in 1865, per Hellweg & Cloutier. According to The Arabian Magazine, Blunt was the granddaughter of George Gordon Byron, better known as Lord Byron, one of the most famous of the Romantic poets (via Biography). The violin was dubbed the "Lady Blunt," which it is still called today.
One of the instrument's most defining characteristics — and selling points — is that it has rarely been played. And it still has most of its original parts. According to Violins and Violinists, the violin's bass and fingerboard are original.
The Lady Blunt is in pristine condition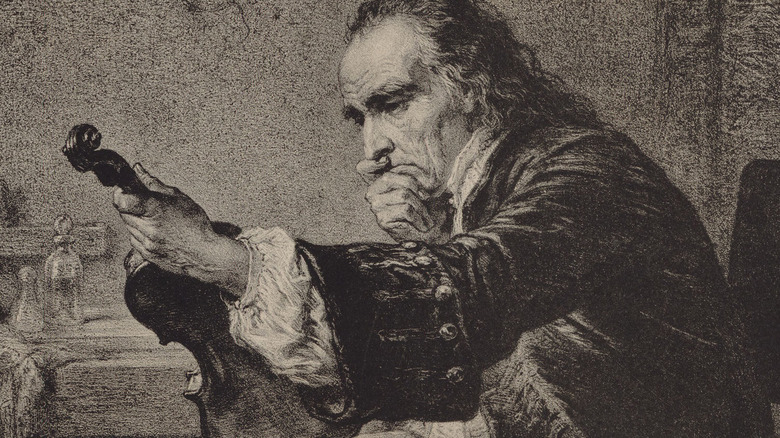 Heritage Images/Getty Images
The violin has passed through several hands over the decades. Stradivarius reports that in 1895, Lady Anne Blunt sold the piece, which made its way to Baron Johann Knoop. In 1900, J.E. Street bought it and subsequently sold it in 1915 to collector Richard Bennett. In 1941, another collector by the name of Henry Werro came into possession of the violin. Then, Sam Bloomfield bought it from Werro in 1959. In 1971, Bloomfield put the violin up for auction, where it fetched $200,000 from Robin Loh, who sold it to a private collector in 2000. In 2008, Japan's Nippon Foundation bought the Stradivarius, and in 2011, the organization auctioned it, where it sold for a whopping $15.9 million to an anonymous buyer. The money benefitted those affected by the 2011 Japanese tsunami and earthquake.
Christopher Reuning of Boston's Reuning & Son Violins told the BBC that the violin was in "pristine condition." In fact, Reuning said that you can still see Stradivari's brushstrokes and tool marks on it.