The Tragic Life Of Clara Bow, The First Hollywood It Girl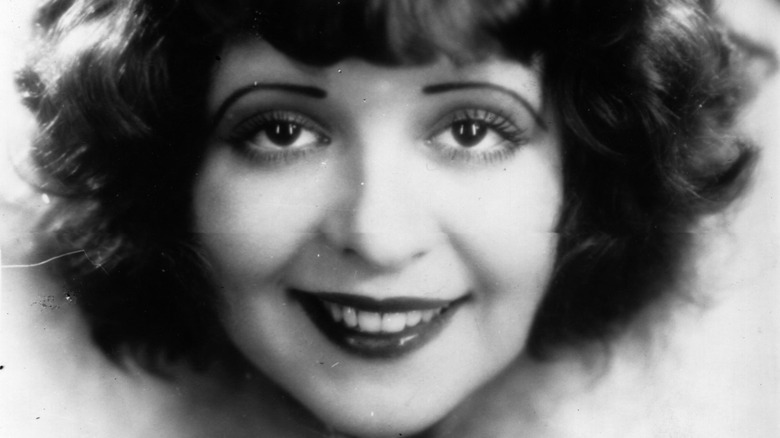 Hulton Archive/Getty Images
One early morning in May 1931, Hollywood actress Clara Bow woke up screaming. "I can't do it," she wailed. "I can't do it." Her maid called Bow's fiancé, the cowboy film star Rex Bell, who came over, and realizing the seriousness of the situation, drove Bow to a hospital where doctors determined the actress was suffering from "shattered nerves," according to "Clara Bow: Runnin' Wild." Just four years earlier, when the silent film "It" came out, Bow was on top of the world. She embodied the image of the 1920s flapper and was a Hollywood success story.
Bow had overcome an impoverished and brutal upbringing on the mean streets of Brooklyn to become the "It girl." To her many fans, Bow seemed to be just like the character she played in the film, a working-class girl who achieved her goals through tenacity and a joie de vivre. But in reality, Bow was crumbling under the weight of stardom and a past she couldn't seem to shake off. "I feel like I can never throw off the unhappiness of my childhood," she told the Pittsburgh Post-Gazette in 1929, two years after "It" came out.
A rough childhood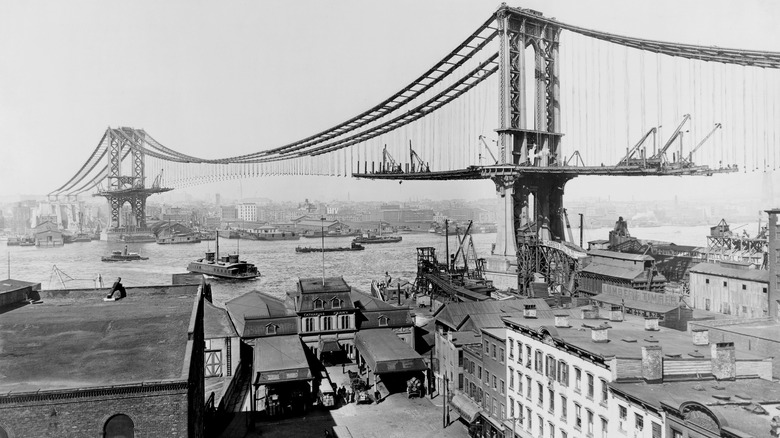 Everett Collection/Shutterstock
Born in Bay Ridge, Brooklyn, on July 29, 1905, Clara Bow had a rough start in life. Her alcoholic father sexually abused her, and her mother, who had a severe mental illness and once threatened her with a knife, required constant care from Bow, according to "Hollywood's Dark History: Silver Screen Scandals." Bow later recalled that she was often "lonesome, frightened, and miserable. I never had a doll in my life. I never had any clothes, and lots of times didn't have anything to eat. We just lived, and that's about all," per "Hollywood's Dark History."
At age 16, Bow won a magazine personality contest and began getting small parts in silent films shot in New York. After her mother was institutionalized and then died, Bow left the East Coast for California, according to Biography and Encylopedia.com. Bow began her meteoric rise in Hollywood. She would eventually end up at Paramount Pictures and make the jump from silent pictures to the talkies. But behind the scenes, away from the glamour and glitz, all was not as it seemed.
If you or anyone you know has been a victim of sexual assault, help is available. Visit the Rape, Abuse & Incest National Network website or contact RAINN's National Helpline at 1-800-656-HOPE (4673).
The studio system abused Clara Bow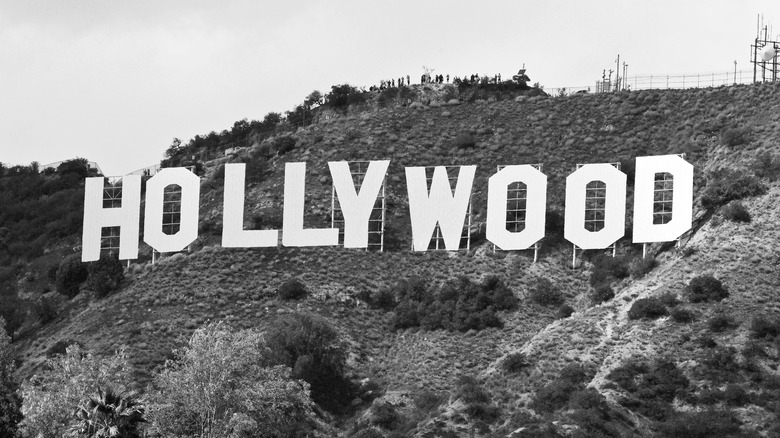 Philip Pilosian/Shutterstock
Clara Bow became a sensation with her large, expressive eyes, Cupid bow lips, and wavy red hair cut into a bob, something Paramount Pictures was happy to exploit. She had affairs with such icons as Gary Cooper and Bela Lugosi, per "The It Girl," and Paramount was also happy to exploit her unabashed sexuality for profit before using it against her when the studio was ready to throw her away. The Hollywood studio system was in full swing and studio executives considered actors little more than a piece of property, like a camera or a stage set. They had little regard for the actors' physical or emotional wellbeing. Paramount worked Bow as hard as it could, squeezing as much life out of her as possible.
In 1929, police arrested Bow's secretary, Daisy DeVoe, for embezzling hundreds of thousands of dollars from Bow and attempting to blackmail her, per "Hollywood's Dark History." DeVoe fought back by attacking Bow's image both from the stand during her trial and in a sleazy tabloid "The Coast Reporter," which alleged all kinds of outlandish behavior. It was all too much for Bow, who fled to Rex Bell's ranch in Nevada. Paramount pressured the actress to return to work, and that's when she had her breakdown. When Paramount realized Bow had reached her breaking point, the studio dumped her. By 1933, Bow's career was over. She married Rex Bell and died in 1965 of a heart attack, per Biography.