What We Know About Bam Margera And Johnny Knoxville's Legal Battle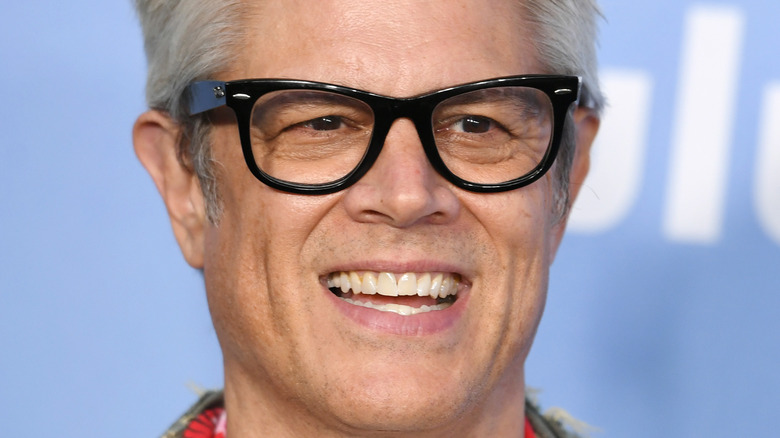 Jc Olivera/Getty Images
What started out as a wild time with a bunch of skateboarding friends beginning in 2000, when "Jackass" premiered on MTV, would eventually become a multi-million dollar franchise. And like many relationships between friends involved in breakout hits, especially when issues of substance use crop up, co-stars Johnny Knoxville (above) and Bam Margera's situation devolved to the point that lawyers got involved.
Following the original run of the prank and stunt series on MTV, which aired for three seasons with 25 episodes, Margera had his own show, "Viva La Bam," from 2003 to 2006, according to IMDb. He also appeared in the first three Paramount Pictures-produced Jackass films, which grossed hundreds of millions of dollars worldwide, according to The Hollywood Reporter. But in 2021, when "Jackass Forever" was in the works, Margera sued Knoxville, the film's director, Jeff Tremaine, producer Spike Jonze, and Paramount Pictures, after being fired for testing positive for Adderall, per People. According to Margera, he was taking the medication to treat his attention deficit disorder, and it had been given to him by a medical team from Paramount.
Claims of inhumane treatment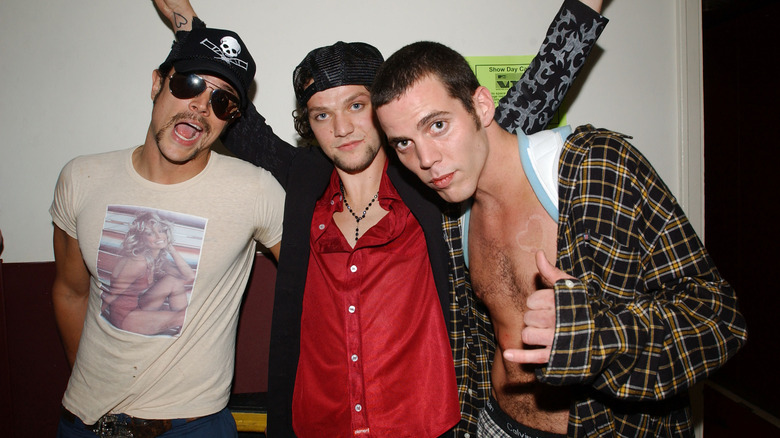 Frank Micelotta Archive/Getty Images
The relationship between Johnny Knoxville and Bam Margera had its genesis with "Jackass," which began when the now-defunct skate magazine "Big Brother" began producing crazy stunt videos with Knoxville in the late 1990s. Meanwhile, Margera was making his own prank and stunt series called CKY, according to Complex. They combined forces and soon found themselves on MTV, with the help of Spike Jonze, and took off like Knoxville being shot out of a cannon (the stunt that began each of the original episodes).
Over the years, Margera's problems strained their relationship. In 2019, the producers of "Jackass Forever" had Margera, who has had a history of alcohol and drug issues, sign a "wellness agreement" while he was in rehab if he wanted to be in any future "Jackass" productions, according to Margera's lawsuit (via Deadline). Margera alleged he had been "coerced" into signing the "draconian" agreement without a lawyer and that the producers forced him to take multiple drug tests a day. The strain "exacerbated his mental health issues and led to suicidal thoughts," per the lawsuit. He believed their treatment of him was "inhumane."
If you or anyone you know needs help with addiction issues, help is available. Visit the Substance Abuse and Mental Health Services Administration website or contact SAMHSA's National Helpline at 1-800-662-HELP (4357).
Bam Margera drops his suit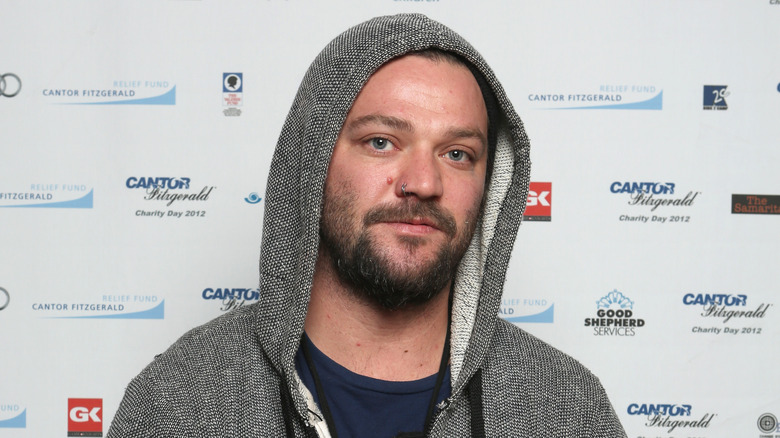 Mike Mcgregor/Getty Images
Before Margera filed his lawsuit, Jeff Tremaine, the longtime "Jackass" director, received a three-year restraining order against him, alleging that the stunt actor had sent threatening messages to him and his family, after Margera was fired from "Jackass Forever," per People. After Margera filed his lawsuit, Knoxville said he wasn't totally surprised. "Because he's in such a way that anything's possible," he told Variety. "So, something will break your heart — but it might not shock you." In a May 2021 interview with GQ, Knoxville said he didn't want "to get into a public back-and-forth with Bam. I just want him to get better."
In April 2022, after Margera completed a year-long drug and alcohol treatment program, he dropped the lawsuit against Knoxville and the others after reaching an out-of-court settlement, per TMZ and EW. On December 9, Margera was hospitalized with pneumonia exacerbated by COVID-19 and put on a ventilator, per the Independent.