Connie Warner's Murder Investigation Was Hindered By Mother Nature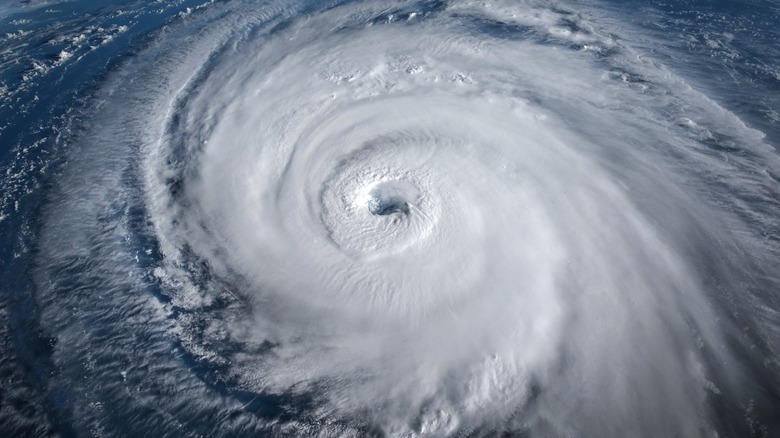 Triff/Shutterstock
For a time in the 1990s and early aughts, Baton Rouge, Louisiana was home to three serial killers operating at once, as WJTV reports. Between 1992 and 2004, Derrick Todd Lee, Sean Vincent Gillis, and Jeffery Lee Guillory are known or believed to be responsible for the deaths of 36 women, and possibly even more. Lee, specifically, was sentenced to death for the murders of two women, according to WBRZ, and DNA evidence later tied him to five other murders; he died in prison in 2016 before he could be tried for the other five murders.
Lee may have actually had an eighth victim, however. In 2004, as WAFB reported, authorities began to suspect that he may have been tied to another murder, that of Connie Warner. Her decomposing body was found in a nearby lake two weeks after she was reported missing. However, as The Advocate reports, Warner might have missed her chance at justice thanks to impossibly-bad timing: Hurricane Andrew happened to pass through the area in the days between when she was reported missing and when her body was found. "All evidence washed away," said a local police chief.
Connie Warner's Disappearance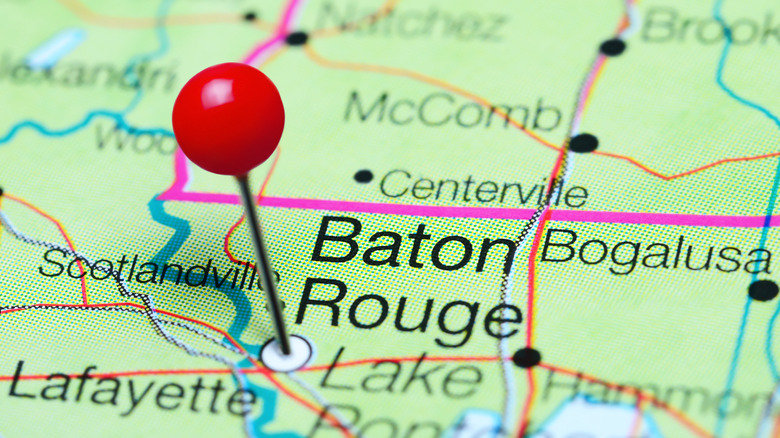 Dmitrijs Kaminskis/Shutterstock
On August 22, 1992, according to WAFB, Connie Warner was reported missing. When authorities first arrived at her home, it was immediately apparent that something was amiss. The floors in several rooms were stained with blood, and her washer and dryer appeared to have been moved — possibly indicating that she had attempted vainly to hold on to them while her assailant tried to drag her away. Another key piece of evidence was her car, which was parked outside of her home. It appeared as if she had vomited in it, possibly after having been sickened by something inside. However, family members later concluded that she had been placed in her car by her murderer, who then drove her to the location where he dumped the body and then drove the vehicle back to her home.
Two weeks after she was reported missing, Warner's badly-decomposing body was found near a lake. Unfortunately, in those two weeks, a hurricane had moved through the region, literally washing away most if not all of the evidence that could be used to pinpoint her murderer.
Hurricane Andrew Washes Away The Evidence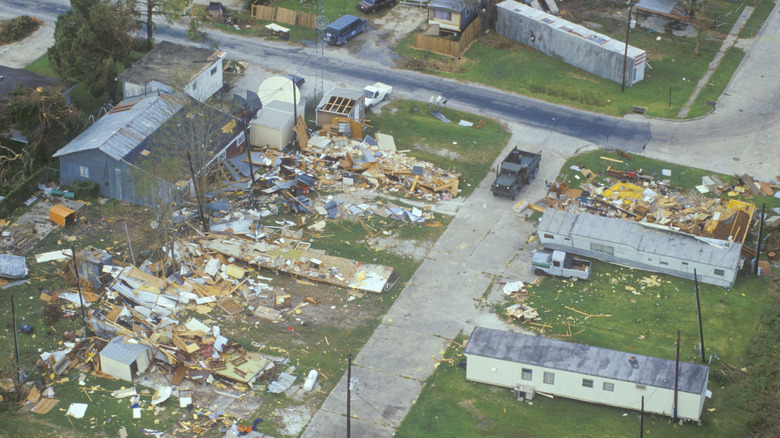 Joseph Sohm/Shutterstock
Hurricane Katrina may have been the worst tropical storm to bedevil Louisiana, but a decade and a half earlier, Andrew gave the storm a run for its money. In the Bayou State alone, according to the National Weather Service, the storm caused eight deaths and did an estimated $1 billion in damage. It also washed away, in a literal sense, any hope investigators had of finding any evidence that could tie Warner to her murderer. "All evidence washed away. We believe in our hearts that [Derrick Lee] killed Connie, but we can't prove it," said David McDavid, the police chief of the town of Zachary (via The Advocate).
In fact, it wouldn't even be until 2004, over a decade later, that authorities even began to suspect that Lee might be connected. As WAFB reported, by that time, Lee had already been sentenced to death for other murders, but Warner's family members began to suspect that he might have had something to do with it. "When I walked by the news stand and saw the picture [of Lee], it was like I was seeing a ghost. I was seeing the picture I'd had in my head for so long," said a witness, who recalled having seen and even confronting a man matching Lee's description before Warner's disappearance.
Unfortunately, Lee has since died of natural causes, and it's unlikely that investigators will find any physical evidence that can tie him conclusively to this case.