Tough Guy Charles Bronson's Epitaph May Surprise Some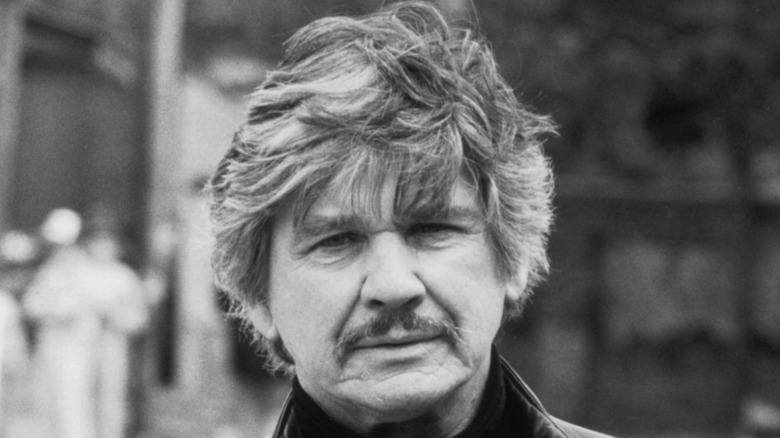 Express Newspapers/Getty Images
Actor Charles Bronson was a born film heavy. His rugged mug was once reported to resemble a "man with a face like an eroded cliff" (per The Sun), and Bronson himself once told an agent early in his career that looked "like a rock quarry that someone has dynamited."
His looks and voice landed him many roles in Western and war films early in his career in the 1950s. Bronson made a great name for himself by playing the title role in the 1958 film "Machine-Gun Kelly," vaulting him into many more memorable (and not so memorable) roles on the big screen (per IMDb). In 1974, Bronson was cast in the lead role in the cult-classic revenge film "Death Wish." Though he would appear in dozens of other features after this movie, Bronson is probably best known for his part as a lone brute who kills criminals throughout the original film and its four sequels. 
With a film reputation as a tough guy, you might not think that Bronson had any part of him with any leanings toward sentimentality or sensitivity. But that couldn't be further from the truth. The Sun reports that when Bronson's wife Jill died, he had her cremains placed into an airtight hollow in a cane, which he used for more than three decades until his 2003 death.
Bronson also had memorable words etched onto his tombstone, giving further insight into the caring and sensitive mind of this Hollywood great.
His headstone has a 1934 poem inscribed on it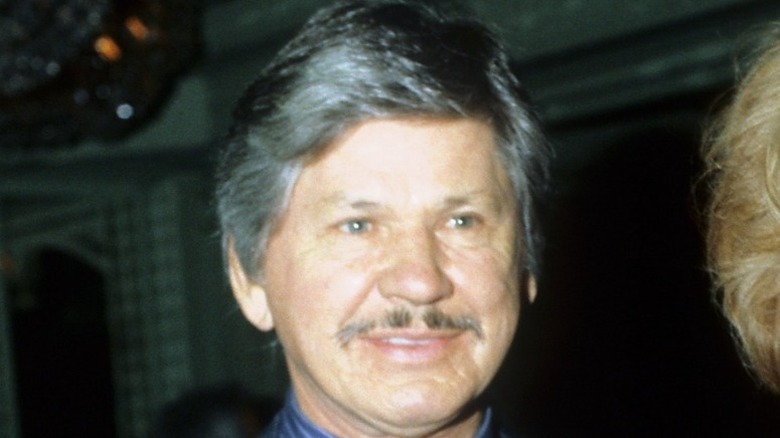 Donaldson Collection/Getty Images
Those who make the pilgrimage to Charles Bronson's final resting place in West Windsor, Vermont, will find a large memorial stone set horizontally into the ground. Below his name are the words "Cherished husband and father." But beneath that are the lines from Clare Harner's 1934 poem, "Do Not Stand at My Grave and Weep" (via Find a Grave).
The poem reads: "Do not stand at my grave and weep / I am not here, I do not sleep / I am a thousand winds that blow / I am the diamond's glints on snow / I am the sunlight on ripened grain / I am the autumn's gentle rain / When you awaken in the morning's hush / I am the swift uplifting rush / Of quiet birds in circled flight / I am the soft stars that shine at night / Do not stand at my grave and cry / I am not here, I did not die."
When he was laid to rest, he was interred with the walking cane that contained his late wife's ashes (per The Sun). But why was the Hollywood actor buried in Vermont?
Bronson had lived on a Vermont farm for years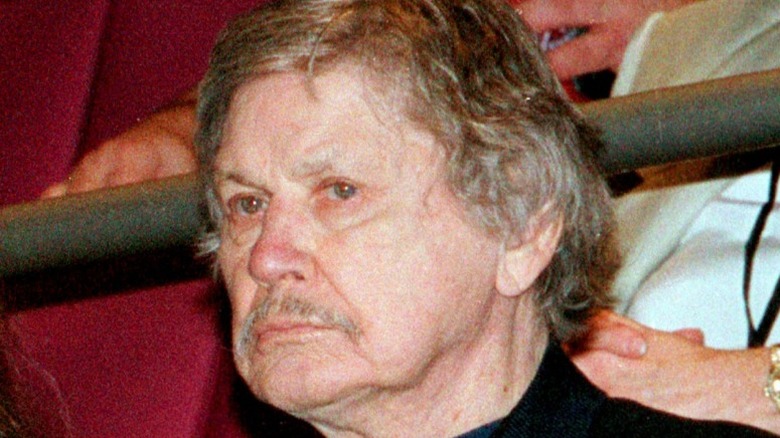 Diane L. Cohen/Getty Images
The Sun reports that Charles Bronson and his family owned homes in both Colorado and California. But when he and Jill were raising a family, they lived at another property in Vermont. The Green Mountain state farm that they purchased was the perfect place for them to lay down roots. They lived in an 18th-century farmhouse, first shown to them by a friend that lived in the area. Bronson and Jill fell in love with the property and soon filled it with children, horses, chickens, and other staples of a hobby farm.
The Brownsville Cemetery in nearby West Windsor was the spot the family picked for him after his death. The words on his stone are a fitting tribute to the humble man who worked to stay out of controversy and away from the prying lenses of the tabloids for most of his career.