Bette Davis' Gravestone Sums Up Her Life In 6 Words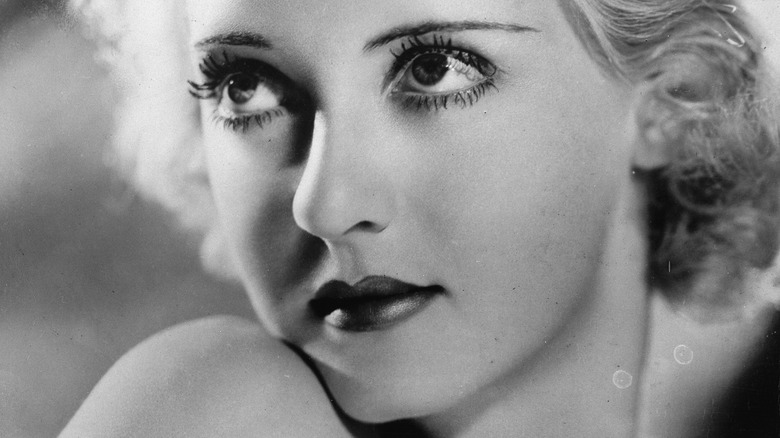 Brandstaetter Images/Getty Images
When Bette Davis arrived in Spain in October 1989 for what would be her final public appearance at the San Sebastián International Film Festival, she had a hard time getting around. Davis was 81, had breast cancer, and knew she didn't have much longer to live. She wore a wig with her eyebrows drawn on, but she retained her usual demeanor and style, per The Hollywood Reporter. 
She was brash, haughty, threw out quotable, often barbed witticisms, and demanded the respect that she felt was her due. Though she requested an English-speaking driver to pick her up at the airport, she did not get one, so a townsperson was corralled into becoming her chauffeur. It was a fitting preview to the festival that Davis, who had two Oscars and 10 nominations under her belt, ruled over like a queen.
She was in Donostia-San Sebastián to receive a lifetime-achievement award for her more than 60 years as a Hollywood actress. In her long and storied career, she battled it out with studio heads, fought the industry's ageism, wrangled with family, and still came out on top.
Bette Davis' career had a rocky start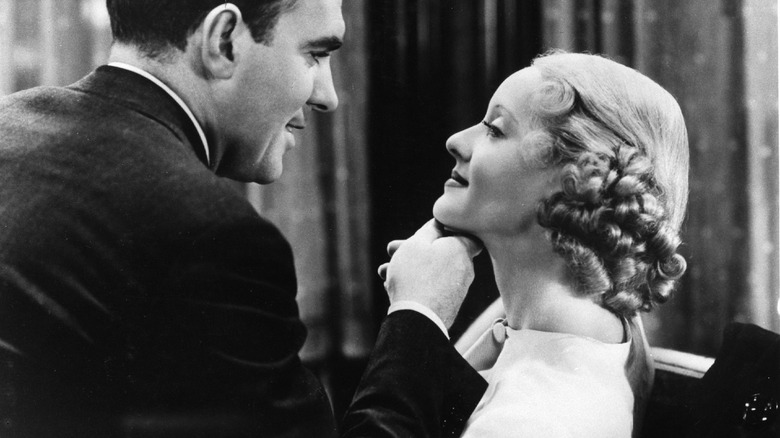 United Archives/Getty Images
Ruth Elizabeth Davis was born on April 5, 1908, in Lowell, Massachusetts. Her parents divorced when she was a child and she felt her father had abandoned the family, according to The New York Times. She waited tables as a teen and also worked as an artist's model to help her family out while attending school. She knew from an early age she wanted to be an actress and after some initial success on Broadway, she was ready to make the jump to Hollywood, although Hollywood, it seemed, was not ready for her.
When Davis arrived at the train station in Los Angeles, the representative from Universal failed to recognize her because he didn't think she looked like an actress, according to a 1943 New Yorker article. It only got worse for Davis. Universal didn't like her looks — her eyes were too big, her mouth too small, her neck too long, and her smile crooked, per The New Yorker. The studio put her in a few subpar roles before dropping her in the early 1930s. Just a few years later, she was on her way to becoming the biggest actress in Hollywood, winning her first Oscar for 1935's "Dangerous," per Britannica. But her tumultuous relationship with her new film studio, Warner Bros., soon came to a head.
A legendary Terror 
Bette Davis fought the studio for better roles and pay, but making little headway, she left Hollywood for England. Warner Bros. sued her and while she lost the court battle, she won the war. The studio eventually submitted, giving her higher profile parts with pay to match, per The New York Times. She won her second Oscar in 1938 and as her star continued to rise, so did her tempestuousness. 
"I was a legendary terror," The New York Times quoted Davis as saying."I was insufferably rude and ill-mannered in the cultivation of my career. I had no time for pleasantries. I said what was on my mind, and it wasn't always printable. I have been uncompromising, peppery, intractable, monomaniacal, tactless, volatile, and ofttimes disagreeable. I suppose I'm larger than life."
After Davis' time at the San Sebastián International Film Festival, at which she let her guard down and gave in to the adulation she received from those in attendance, becoming overwhelmed with emotion, she headed back to her home in Los Angeles, per The Hollywood Reporter. On Oct. 6, 1989, en route home, Davis was taken to a hospital outside of Paris, France, where she died of cancer, per The New York Times. On her tombstone at the Forest Lawn Memorial Park cemetery in LA, where she's buried, the epitaph reads: "She did it the hard way."