The Real Reason Warner Bros Sued Bette Davis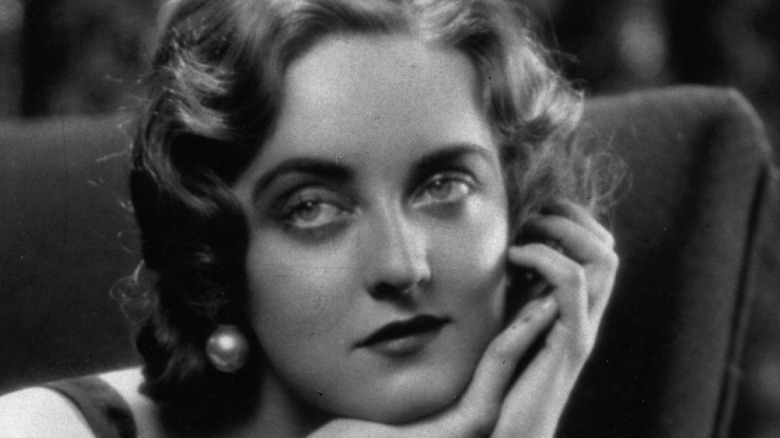 General Photographic Agency/Getty Images
In the 1930s, Bette Davis was in the early part of her film career. According to History of Yesterday, Davis had been one of the actresses in that era who successfully made the jump from Broadway to Hollywood as the motion picture industry shifted from the silent films of the previous decades to the talkies — films with sound.
According to Biography, Davis started her career in Hollywood with Universal Studios after a screen test with the studio. However, she was never able to get her legs under her at Universal, due in large part to the studio not providing roles in which she could show her talents. When she was let go by Universal in 1932 she was picked up by Warner Bros.
Davis would appear in more unsuccessful films until she starred in 1934's "Of Human Bondage," with Warner Bros. She was widely expected to earn an Oscar for the role but was ultimately snubbed. She would win the following year for her performance in "Dangerous."
However, by that point, Davis was starting to get frustrated by the studio system used in that era of Hollywood, in which she was under contract to work exclusively for Warner Bros. She wanted greater autonomy in her career, so she headed to England to make movies with a company that potential for better scripts, which irritated the Warner Bros.
Davis had tried to work things out with Warner Bros.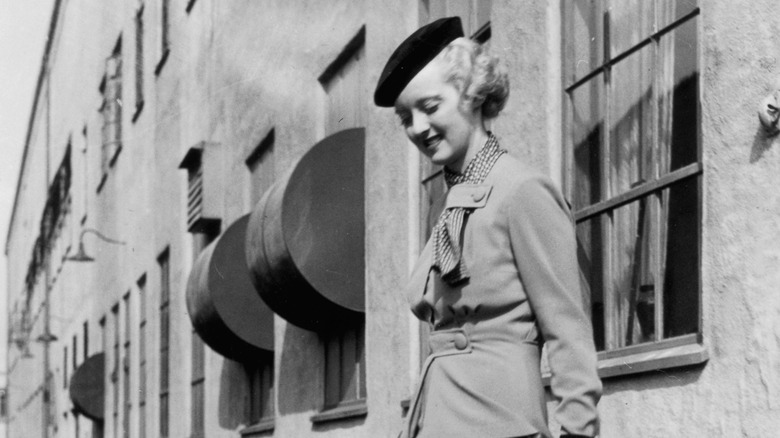 General Photographic Agency/Getty Images
Davis is remembered for being the type of actress who wasn't content to be handed a check for her work she wasn't proud of. According to Classic Movie Favorites, Davis was driven to be the best actress she could be, but the way studios worked in the early days of Hollywood often prevented her from getting projects where she could achieve this. The studio had control over which parts she would play, and had exclusive rights to her services unless they agreed to loan her elsewhere, as was the case with "Of Human Bondage" which was made by RKO Pictures, as Biography notes.
It would appear that before taking matters into her own hands, Davis tried to work things out with Warner Bros., but to no avail. According to "Hollywood and the Great Depression, American Film, Politics and Society in the 1930s," Davis sent a letter to studio head Jack Warner that showed her willingness to stay on good terms with the studio if there were some changes. 
"I would be willing to take less money, if in consideration of this, you would give me my 'rights.' You have asked me to be level-headed in this matter. I feel I am extremely and hope you can agree that I am," Davis wrote. "I am more than anxious to work for you again, but not as things stand. I would be unable to do just to my work at all – as I would feel I was coming back – not entitled to the things I sincerely believe I deserve."
Warner Bros. and Davis meet in court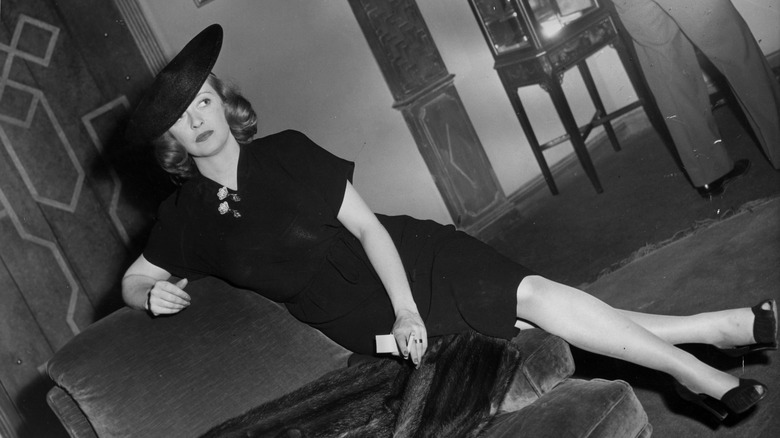 Hulton Archive/Getty Images
According to History of Yesterday, Warner Bros. and Davis went to court in 1936. The case — which was known as Warner Brothers Pictures Inc. v Nelson, as Davis' married name was Nelson — was filed in English court and was highly publicized. Davis argued that her contract with Warner Bros. was ruining her career as they were giving her roles in bad movies that didn't allow her to showcase her acting abilities. The film studio argued that the contract gave them exclusivity to Davis and that by taking work anywhere else she was in breach of her contract. But, Davis wanted the right to turn down movies and to be let out of her contract with the studio.
The trial included what might be the most patronizing things ever said in or around a courtroom when the lawyer representing Warner Bros. said, "This is a rather naughty young lady. What she wants is more money." This was gross oversimplification of what Davis wanted and why she wanted out of her deal with the studio.
Davis loses but earns Jack Warner's respect in the process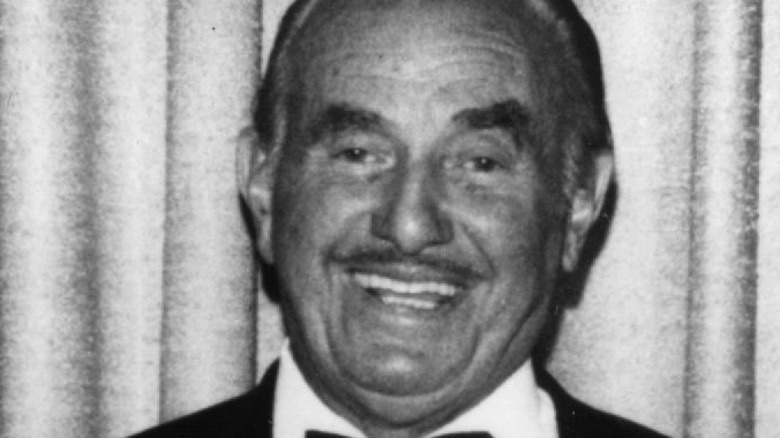 Avalon/Getty Images
Unfortunately for Bette Davis, the court ultimately ruled in favor of Warner Bros., but in a prime example of an old-school businessman's way of seeing things, her tenacity earned her the respect of Jack Warner. From then on he tried to do what he could to get her better parts. Life magazine wrote a glowing piece on Davis in which she was described as "undoubtedly the most ablest U.S.-born movie actress."
Life mentioned that Jack Warner and his studio '"generously decided not to insist on making her a dream girl of the lumber camps and crossed 'God's Country' and 'The Woman' off her production schedule. Since then, Bette Davis has had first-rate parts in 'Jezebel' and 'The Sisters.' This year, she is practically certain to get her second Academy Award in one or the other." The magazine called it, and Davis did win an Academy Award for her role in Jezebel."
Davis' legacy after the lawsuit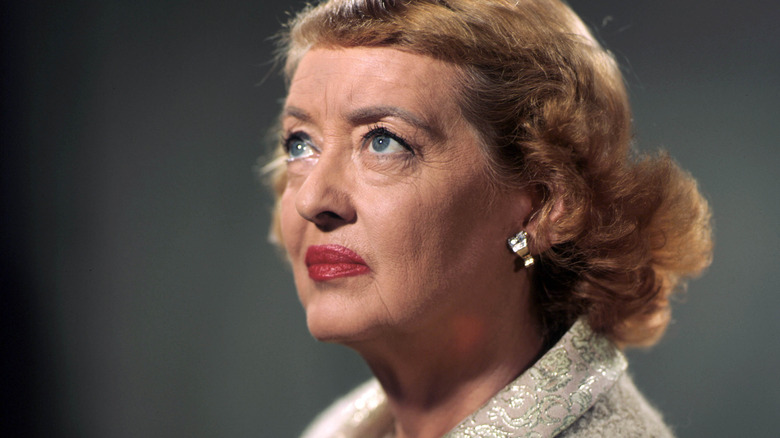 Photo Gaby/Getty Images
The lawsuit against Davis, especially in that era of Hollywood, could have absolutely tanked her career and had her blacklisted years before "blacklisted" was a common Hollywood term. While Davis would only win two Academy Awards throughout her career, she was nominated eight more times, mostly through the '40s and '50s. She was also nominated in 1963 for her performance in "What Ever Happened To Baby Jane?" alongside her contemporary – and bitter rival — Joan Crawford (via IMDb).
While ultimately unsuccessful, the court case with Warner Bros. became a major part of Davis' legacy. The court case made her the first actress to go toe to toe with a major studio, and an early challenge to the then-well-established studio system which would largely stay in effect until the 1960s (via Box Office Pro). However, a slew of factors including anti-trust legislation, moviegoers' changing tastes, and the rise of the counter-culture revolution due to, in part, the United States' involvement in Vietnam, eventually spelled the end for Hollywood's old way of operating.