The Time Pamela Anderson Got Someone Selected For The Pro Bowl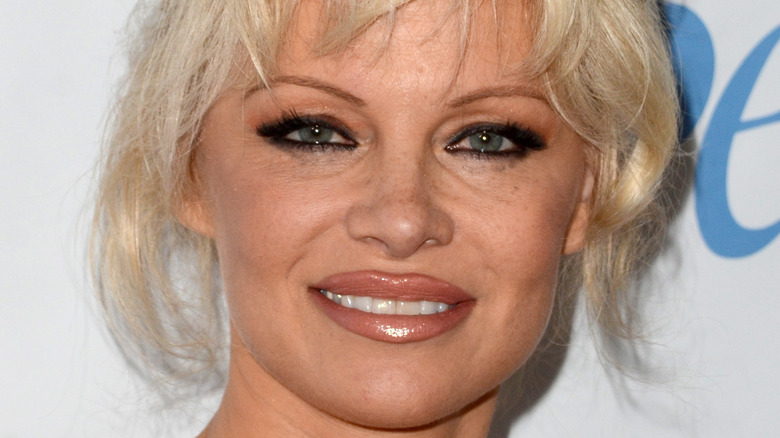 Kathy Hutchins/Shutterstock
An anecdote about New England Patriots coach and general manager Bill Belichick, former New England long-snapper David Binn, and "Baywatch" star Pamela Anderson, emerged from the Monday Night Football "ManningCast." The story was told during the December 12 MNF matchup between New England and the Arizona Cardinals, in Arizona, according to the New England Sports Network (NESN). Led by Belichick, New England bested Arizona in that MNF game, 27 to 13 (via The Boston Globe).
The Belichick-Binn recollection came from ManningCast's host, Hall-of-Fame NFL QB Peyton Manning, who alongside his brother, Eli, and select guests, offers an alternate weekly Monday Night Football broadcast on the ESPN2 network. In it, the two brothers and their guests share football stories, talk NFL, and watch the game (per CBS Sports). David Binn played 18 seasons in the league, almost all for the Chargers, at that time based in San Diego (via Pro-Football Reference). Some found Manning's story about Belichick, Binn, and Anderson, as told by Manning, charming. Meanwhile, one Twitter user called it "cringe."
Belichick invited Binn to the 2006 Pro Bowl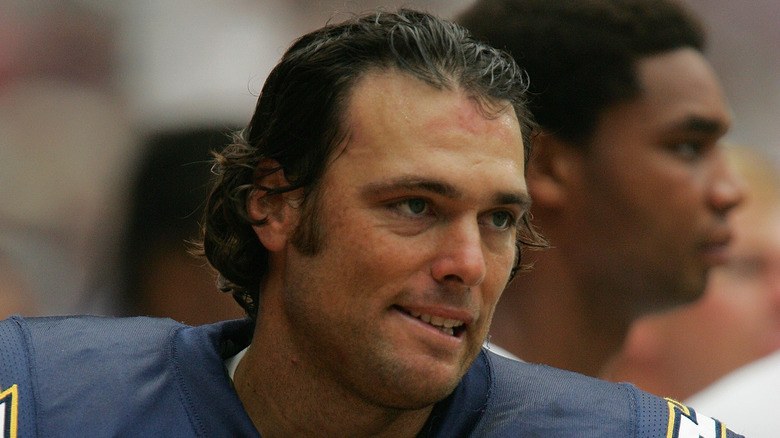 Ronald Martinez/Getty Images
The story related by Manning on the December 12 MNF ManningCast had also been told by Binn himself (above) on the "Pro Football Doc" podcast with Dr. David Chao (posted on Apple Podcasts). According to NESN, in that podcast interview, Binn said that 2006 was an especially good season for the Chargers, resulting in the Chargers long-snapper's invitation to the AFC Pro Bowl, extended by Belichick. At that time, Binn was also dating model and "Baywatch" actress Pamela Anderson.
Recalling the phone call from New England head coach, Binn told Chao (via NESN) "... I was like honored. I had a really good year that year, so I thought I deserved it." The illusion that Belichick invited Binn to play based solely for his on-field performance lasted until the first Pro Bowl practice. At that time, Belichick inquired where Binn's then-girlfriend, Anderson, was, to which Binn responded that she stayed home. According to Binn, Belichick shot back, "... Remind me why the f*** I invited you out here then."
"I just walked off. I couldn't figure it out," Binn said, unsure if Belichick was joking.
Manning retold the Binn-Anderson story on the ManningCast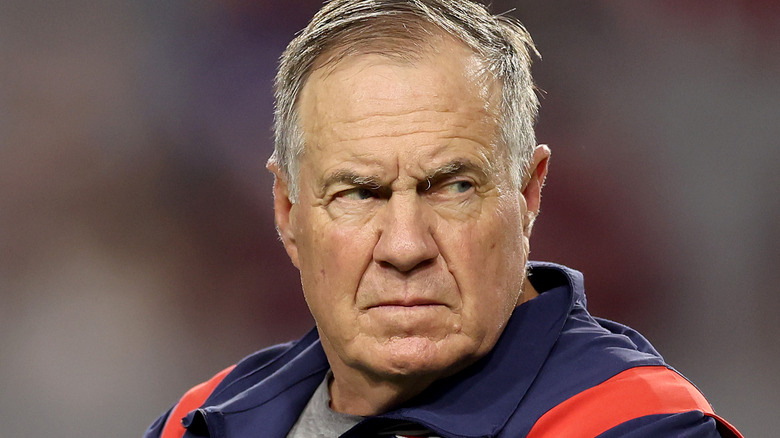 Christian Petersen/Getty Images
On the December 12 ManningCast, Manning retold the Belichick-Binn story, while his brother Eli and sports journalist Bill Simmons listened. According to sports writer Dov Kleiman, writing on Twitter, the details of what happened at the 2006 Pro Bowl remained much the same. But when Kleiman posted the story on Twitter, one responder took exception to the tale, calling it "cringe" that Belichick invited Binn to the Pro-Bowl for no other reason that to hopefully see Binn's girlfriend in a bathing suit, as @MichaelErlerSBN writes.
Responding to Erler's comment, Twitter user @Jaboonday agreed: " ... Out of respect for the woman you're intimately involved with, you would never set them up to be objectified like this. What woman would be cool with their boyfriend setting them up like that?" And In their response to Kleiman, @MaxThaK1ng added that the Binn-Belihick anecdote is "actually really creepy." Meanwhile, Manning on the ManningCast simply called it "... a cool Belichick story" (via NESN).