The Two New Jersey Men Who Got Lost At Sea With A Small Dog For 10 Days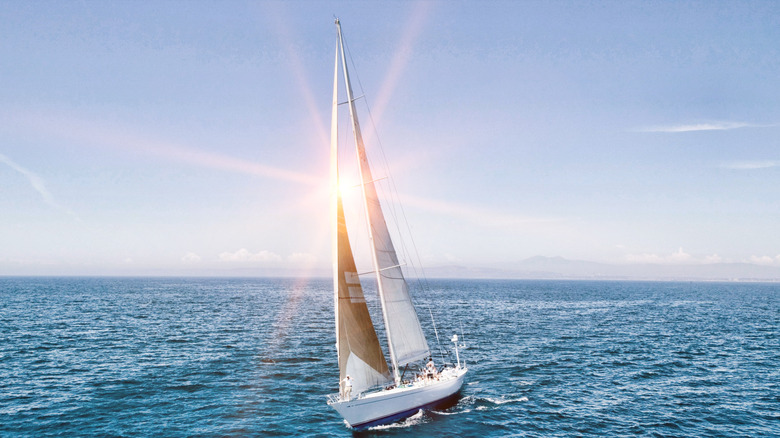 sirtravelalot/Shutterstock
In late November 2022, 76-year-old Joe DiTomasso, his small dog Minnie, and his 65-year-old friend Kevin Hyde hopped on a sailboat in Cape May, New Jersey, and set off for Marathon, Florida, according to USA Today. DiTomasso's daughter, Nina, told The New York Times, "They wanted to escape and get to warmer weather." That said, DiTomasso, a former mechanic, was not a boating newbie. He had previously lived on a boat and Hyde was also familiar with the activity. Nevertheless, DiTomasso promised his daughter Nina DiTomasso he would remain in contact with her throughout their journey. Per CBS News, the men later described the early days of their adventure as "hunky dory."
Everything was going as planned and the pair stopped at Oregon Inlet, North Carolina (per Fox News). December 3, 2022 was the last time DiTomasso and Hyde would have contact with their loved ones for days, per USA Today. According to The New York Times, DiTomasso had a bad habit of letting his phone die. Thus, Nina was not alarmed when she didn't hear from her father. However, her attitude changed when she learned that her father hadn't used his credit for days and that no one had heard from Hyde either. Per Fox 5, DiTomasso and Hyde's families reported them missing on December 11.
Joe DiTomasso and Kevin Hyde describe their ordeal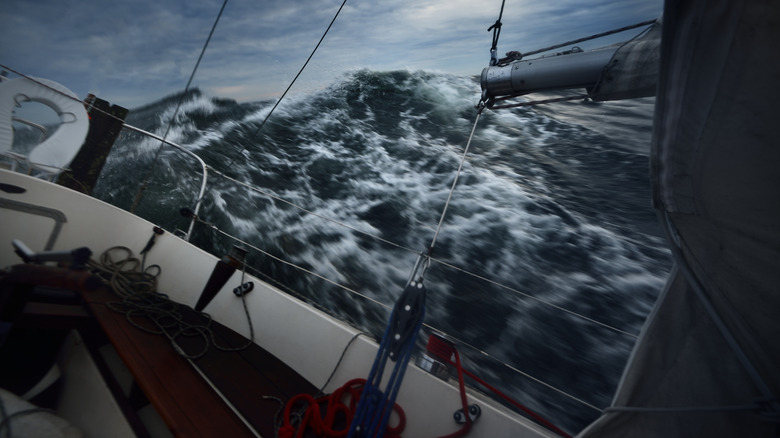 Alex Stemmers/Shutterstock
Unbeknownst to everyone, Joe DiTomasso and Kevin Hyde encountered a powerful storm after leaving North Carolina (via Fox 5). According to Fox News, their sailboat, Atrevida II — which translates into "daring" in Spanish, per The New York Times — was no match for the monstrous weather conditions. According to Fox News, Hyde said, "A huge storm blew up and blew us off course." DiTomasso, on the other hand, explained what he witnessed and said, "40-foot seas — there were mountains, I was watching them." Ultimately, The New York Times writes that this caused the sailboat to lose power, fuel, and its mast. The pair was unable to use their radio to call for help.
Now stranded in the middle of the ocean, they tried to make do with their distressing situation, according to The New York Times. They used a searchlight to signal for help, and with little to eat or drink, DiTomasso and Hyde got creative. DiTomasso stated, "We didn't have no more water left, nothing. We were sucking water out of the water lines, cutting 'em just to get water. We didn't have water for two days" (per CBS News). Meanwhile, USA Today reports that the U.S. Coast Guard searched for DiTomasso and Hyde by land and sea shortly after their families raised the alarm.
How the men were rescued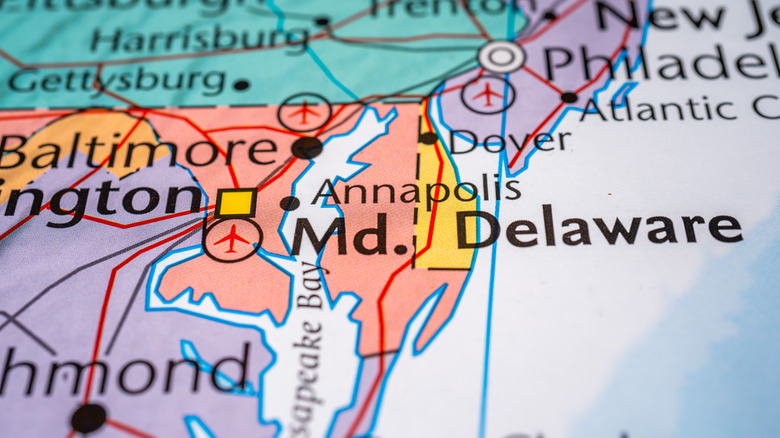 Alexander Lukatskiy/Shutterstock
Despite the U.S. Coast Guard's efforts, Joe DiTomasso and Kevin Hyde's savior was actually a vessel named the Silver Muna, according to CBS News. The two men saw the ship and used a flag and waved their arms to get its attention (via WRAL). Per The New York Times, this tactic worked and the Silver Muna's crew found the pair floating 214 miles off the Delaware coast. According to Fox 5, Captain Neerah Chaudhary used a crane and a cargo net to bring DiTomasso, his dog, and Hyde safely on board.
The New York Times reported that the trio was transported to New York Harbor before reuniting with their families. USA Today notes that DiTomasso and Hyde's ordeal lasted 10 days. DiTomasso's daughter, Nina DiTomasso, told the publication that she did not have high hopes when she learned her father was missing at sea. Needless to say, she was overjoyed when he was found safely.
She stated (via USA Today), "We all just started screaming when we heard the news, crying and cheering, because it was just so unbelievable." CBS News explains that DiTomasso, Hyde, and Minnie the dog suffered no ill-health effects from their treacherous adventure. Even so, DiTomasso said that he has no plans to sail to Florida from New Jersey ever again (per The New York Times).