The Truly Horrifying Crime Scene Of Brent And Charlotte Springford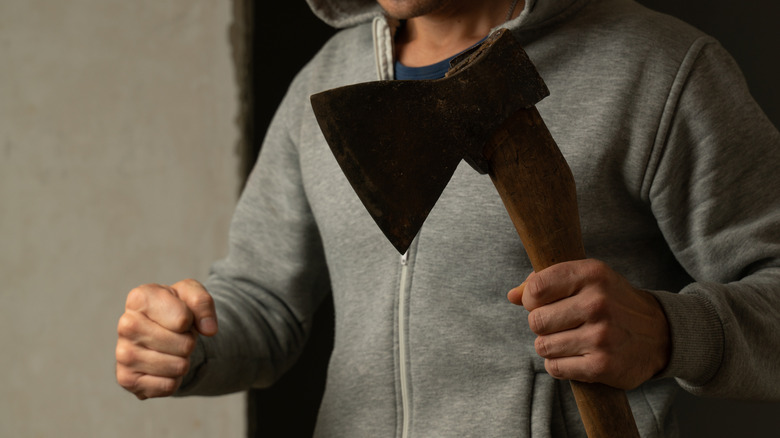 trambler58/Shutterstock
The following article includes details of violence and murder.
Brent Springford Jr. seemed to have it all and more. According to Boulder Weekly, his parents Brent and Charlotte Springford were known for their vast wealth and philanthropic efforts in Montgomery, Alabama. WSFA notes that the pair owned a Pepsi Bottling Company in nearby Luverne. This allowed them to spend countless amounts of money on their son. Besides paying for his trips around the country and to Mexico, they provided him with money, cars, an allowance, and a home in Windsor, Colorado. Per The Tuscaloosa News, the Springfords also paid for alternative treatments provided to Brent by a woman named Caroline Scoutt.
Those who knew Brent told Boulder Weekly that he was a loving friend who offered comfort in times of need. However, The Tuscaloosa News explains that Brent lived with mental illness, including bipolar disorder, that severely impacted his life. Brent later married Scoutt, and unbeknownst to his parents, most of the money they gave their son was going to her.
Meanwhile, Brent's mental health continued to deteriorate. Oxygen reports that the Springfords eventually decided to cut Brent off financially. Brent Sr. threatened to sell his home in Windsor and informed Brent that he was prohibited from attending his sister's wedding. This threw an already unstable Brent over the edge.
If you or someone you know needs help with mental health, please contact the Crisis Text Line by texting HOME to 741741, call the National Alliance on Mental Illness helpline at 1-800-950-NAMI (6264), or visit the National Institute of Mental Health website.
A family friend discovered their bodies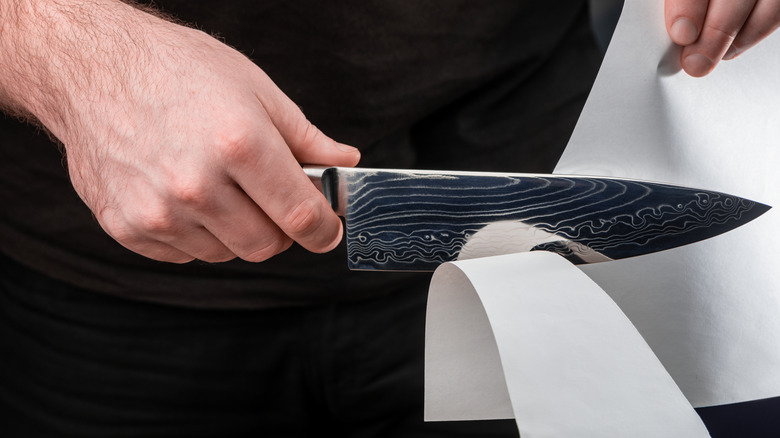 Yuriy Golub/Shutterstock
On November 22, 2004, Oxygen writes that Scoutt drove Brent to a train station for him to travel from Colorado to Alabama to speak to his parents about his finances. On the day before Thanksgiving, Boulder Weekly states that Brent arrived at his parents' house in Montgomery's Garden District. As he no longer had a key, he entered the home through an unsecured upstairs window. The Springfords, however, were not home because they were visiting their daughter, Robin, in Birmingham. So Brent decided to patiently wait for his parents. Unfortunately, it appears that he never planned to have a civil discussion with them.
The Greenville Advocate notes that Brent did not come empty-handed; he was armed with an ax. When Brent Sr. and Charlotte Springford returned home on Thanksgiving day, another article from Boulder Weekly reports that Brent violently beat his parents with the ax handle. This initial attack did not kill them. Brent then took a knife from the kitchen and cut their throats so deep that the pair was almost decapitated. He later admitted that he did this because "[he] 'didn't want to hear them breathing anymore.'"
On November 26, Brent Sr. and Charlotte's bodies were found (via Oxygen). Per the Alabama News Network, Jerry Armstrong, a fellow worker at Pepsi and Brent Sr.'s best friend, made the gruesome discovery. He stated, "It was a lot of blood. Lots of blood. And it was in a couple of different areas. It was pretty obvious that something really really bad had happened."
Brent Springford's demise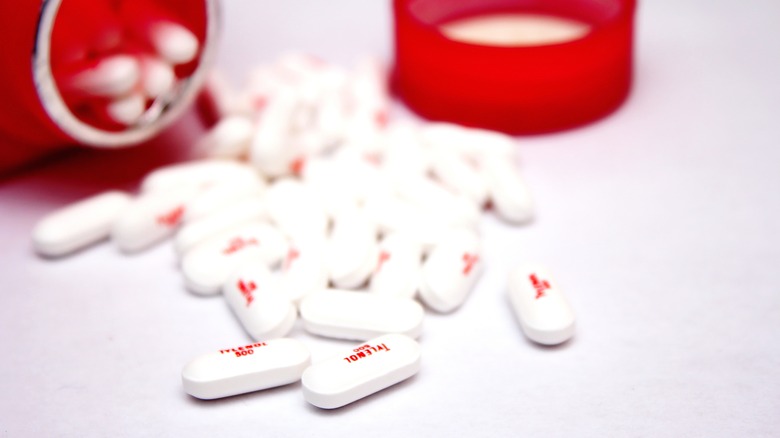 Birch Photographer/Shutterstock
The Alabama News Network writes that another friend, former Montgomery District Attorney Ellen Brooks, was also informed about the Springfords' deaths. She visited the crime scene and noted, "The blood splatters — that's what I remember the most. The amount of blood and the fact that it was in so many parts of the house. These were brutal murders." When the Springfords' daughter Robin was informed that her parents were killed, she immediately pointed the finger at her brother (per Oxygen).
Boulder Weekly writes that investigators traveled to Colorado, where they spoke to Brent and Scoutt. Brent denied murdering his parent,s and the pair stated that Brent was home in Colorado throughout the Thanksgiving holiday. However, a child living in the couple's home later admitted that Brent had been gone. Upon hearing this, Brent's alibi unraveled, and he admitted himself to a psychiatric hospital, where he confessed to murdering his parents. According to Oxygen, investigators also discovered that Brent traveled to Alabama via bus shortly before the killings. Brent Springford was subsequently arrested at the hospital.
In 2008, Brent was found guilty of capital murder and received a life sentence (via The Greenville Advocate). A different article from Boulder Weekly reports that Brent died by suicide by overdosing on Tylenol in October 2013 and died in an Alabama prison. In 2014, 10 years after the Springfords murder, Jerry Armstrong said that the crime scene was forever ingrained in his mind (per the Alabama News Network), "It was the worst day of my life. No doubt," he said.
If you or anyone you know is having suicidal thoughts, please call the National Suicide Prevention Lifeline​ by dialing 988 or by calling 1-800-273-TALK (8255)​.