Black Nationalist Leader Marcus Garvey Read His Own Obituary Shortly Before His Death
Not many people read their obituary before they die (and perhaps that's a good thing) but that's exactly what happened to Marcus Garvey, a Jamaican-born black nationalist who pushed for Pan-Africanism, according to History. Followers of the ideology had different viewpoints as to what the movement should focus on. Some approaches to the subject simply focused on how people of African descent faced similar issues, whereas others called for establishing an independent black state, with Garvey taking the latter view (via Britannica). This early idea of black nationalism inspired future leaders like Malcolm X.
Born on August 17th, 1887 in Saint Ann's Bay, Jamaica, Garvey faced traumatic experiences in his early life. For one, he had 10 other siblings, but besides himself, only one other sibling survived childhood (via History). Garvey also claimed that while he attended grade school, he had personally experienced racism, according to History. Nonetheless, at age 14 Garvey left to work for a print shop where he began getting involved with unions.
Garvey's rise to fame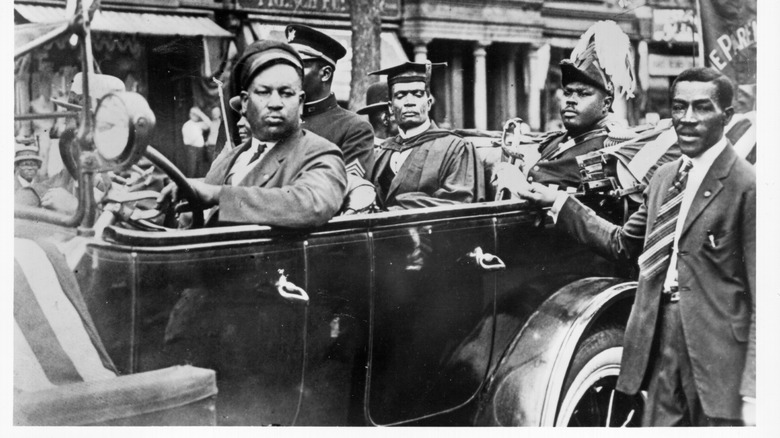 Michael Ochs Archives/Getty Images
Garvey's involvement with unions sparked his interest in politics, motivating him to travel to many Latin American countries. Eventually, in 1912, Garvey relocated to London, where he studied at Birkbeck College, according to the National Archives. While studying philosophy and law, Garvey also worked for two Pan-Africanist newspapers, the African Times and Orient Review, as well as holding debates in London (via History and the National Archives).
Garvey moved back to Jamaica in 1914 when he and his friends founded the Universal Negro Improvement Association, which looked to establish a black nationalist state in Africa, according to Britannica. However, they faced difficulties getting a strong following, so Garvey decided to relocate to Harlem, New York. There, Garvey became extremely popular, and he became a traveling speaker (via History). He argued that people of African descent should be proud of their heritage and that the only way to gain real power is to become economically strong.
Garvey's fall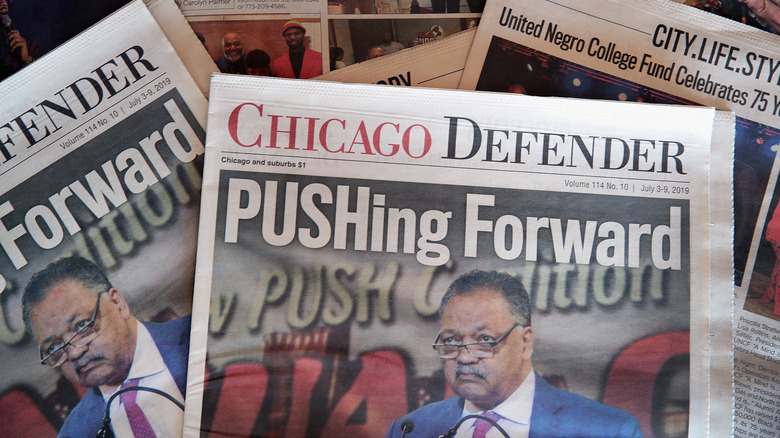 Scott Olson/Getty Images
Over the rest of his career, Marcus Garvey fell from grace as a well-renowned leader in civil rights groups to being swallowed in controversy after controversy. Garvey owned many established businesses, including a mail delivery company called Black Star Line, which got Garvey into legal trouble. In 1922, Garvey was charged with mail fraud and eventually sentenced to five years in prison. However, given all the protests about Garvey's arrest, President Calvin Coolidge pardoned Garvey, only to then deport him back to Jamaica (via Britannica and the National Archives).
Garvey also faced criticism for supporting the Ku Klux Klan, since they adhered to the idea that races should be separated, which got him into trouble with other civil rights leaders (via Britannica). By 1940, the same year of Garvey's death, he had been disgraced. So when he suffered a stroke in January of that same year, the Chicago Defender erroneously released his obituary where they described him as "broke, alone and unpopular" (via Face2Face Africa). Garvey was not dead, however, and five months after the article's release, it caught Garvey's attention. Only two weeks after reading the piece, Garvey suffered another stroke, which caused his death.