The Tiger King-Inspired Bill Signed Into Law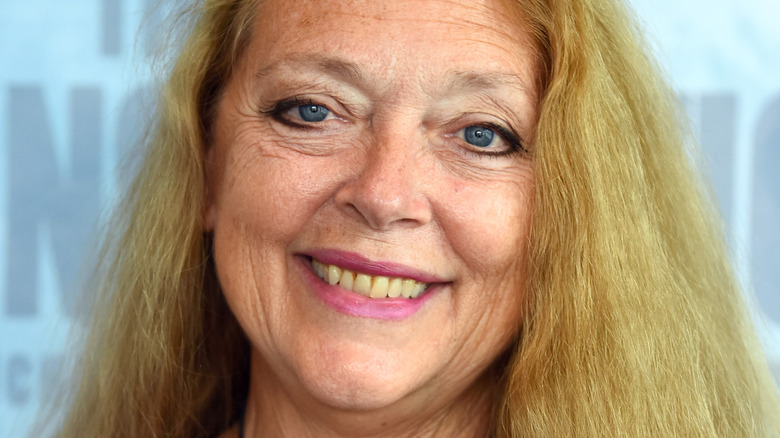 Araya Doheny/Getty Images
In 2020, Netflix put big cat owners in the spotlight via their incredibly successful "Tiger King" docuseries (via The Guardian). According to BBC News, it's believed that 3,890 tigers currently live in the wild globally. However, an estimated 7,000 tigers in the United States are privately owned or live in zoos. Big Cat Rescue, founded by "Tiger King" star, Carole Baskin, notes that six states, including Alabama, Nevada, North Carolina, Wisconsin, Delaware, and Oklahoma, did not have any rules or regulations regarding big cat ownership. In fact, "Tiger King" is primarily centered on a big-cat facility in Oklahoma once run by the eccentric Joe Exotic.
The New York Times states that the series also presents the discord between Exotic and Baskin, who disapproved of Exotic's use of big cats for entertainment purposes. In 2018, Exotic was arrested and imprisoned for 21 years for attempting to place a hit on Baskin. Since then, he's been charged with animal endangerment, amongst other things, regarding the mistreatment of his big cats (via PETA).
In 2021, Congressman Mike Quigley from Illinois used the media circus surrounding "Tiger King" to reintroduce the Big Cat Public Safety Act. Quigley first proposed the bill in 2019, but it failed to make waves. However, on December 20, 2022, President Biden signed the bill into law (per Yahoo Finance).
This is what exotic pet owners can expect from the Big Cat Public Safety Act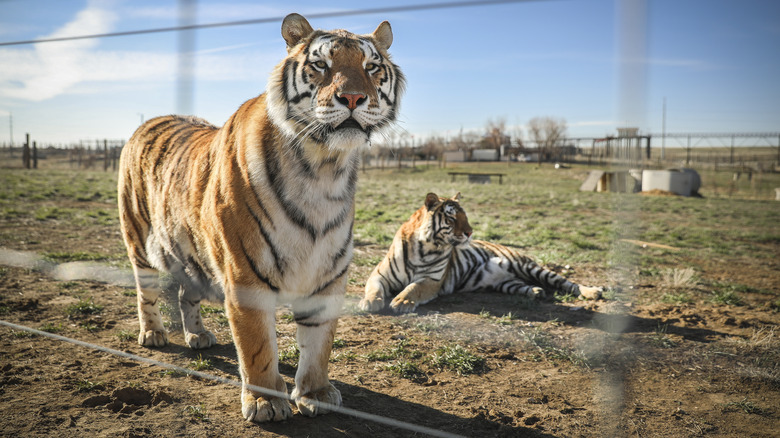 Marc Piscotty/Getty Images
Upon hearing that the Big Cat Public Safety Act was now law, Congressman Mike Quigley announced (via his website), "Over four years of work have finally led to this moment. I am grateful to all those who have believed in the importance of this bill and who have been dedicated to seeing it become law. This legislation will not only help end the cruel and inhumane cub petting industry, it will also make our communities safer." According to the New York Post, the Big Cat Public Safety Act bans the private ownership and exploitation of big cats such as lions, tigers, and more.
Per The New York Times, the bill also prohibits zoos and sanctuaries from allowing visitors to hold animal cubs. The publication notes that this was an attraction that Joe Exotic heavily promoted at his Oklahoma facility. The Guardian explains that only certified institutions will be allowed to have big cats. Private owners who purchased their big cats prior to the passing of this bill will be able to hold on to their animals as long as they are displayed 15 feet away from the public. Furthermore, these big cats must be registered within 180 days with the U.S. Fish and Wildlife Service. If not, owners face a hefty fine or jail time.
Carole Baskin reacts to the Big Cat Public Safety Act
Bloomberg/Getty Images
The Guardian writes that the Big Cat Public Safety Act had support from lawmakers due to past incidents involving big cats that led to injury or death. In addition, cub petting, which has been described as inhumane, was another important factor. According to Yahoo Finance, animal activists throughout the country lauded the signing of the Big Cat Public Safety Act. The New York Times states that this included Carole Baskin, who heavily advocated for the legislation. She noted that this was "the greatest achievement in my 30 years of working to stop mistreatment of big cats." The New York Post explains that Baskin's Big Cat Rescue will not be affected by the law because her facility is a certified sanctuary.
In a statement released on the website for Big Cat Rescue, Baskin further praised the Big Cat Public Safety Act. She also made a dig at her rival, Joe Exotic, for taking cubs away from their mother to be used for photo ops. She stated, "The passage of the bill is the successful culmination of many years of battling against narcissistic, abusive, dangerous men who dominated this cruel trade and did everything they could to stop its passage, including wanting to intimidate, discredit, and even kill me." Baskin added, "I am also grateful that apparently I am harder to intimidate or kill than some thought."