Whitney Houston's Godmother Learned About Her Death Moments After Defending Her Honor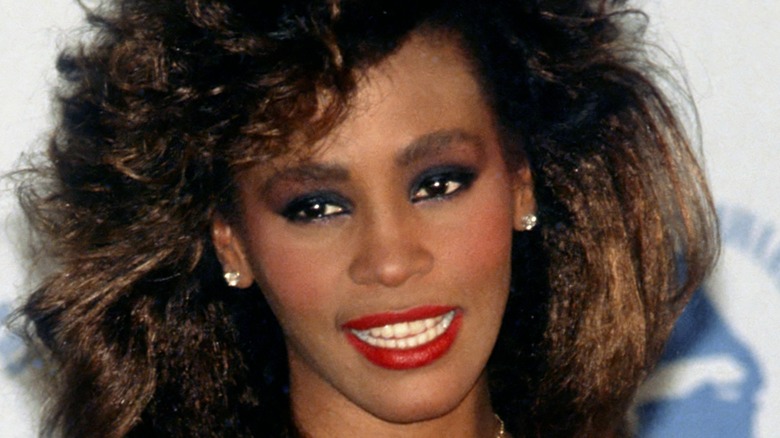 Michael Ochs Archives/Getty Images
There are a handful of celebrities who become so well-known that their deaths not only make televised international news, but breaking news no matter what time of day. When an ambulance arrived at Michael Jackson's home and doctors declared him deceased, network television immediately switched to live coverage of the scene. When Whitney Houston died, multiple news outlets like CNN released reports within hours.
Among the many unfortunate aspects of quick-breaking celebrity deaths is the fact that sometimes people who know the celebrity personally will find out about their deaths from breaking news rather than from other loved ones. Sometimes the news is true. Other times it is just a cruel rumor, prompting friends and family to reach out and verify that the celebrity friend is still alive. Such was the case with Jimmy Fallon (posted on YouTube). However, for Whitney Houston's godmother Darlene Love, Houston's death was not a rumor.
Darlene Love met Whitney Houston when she was eight years old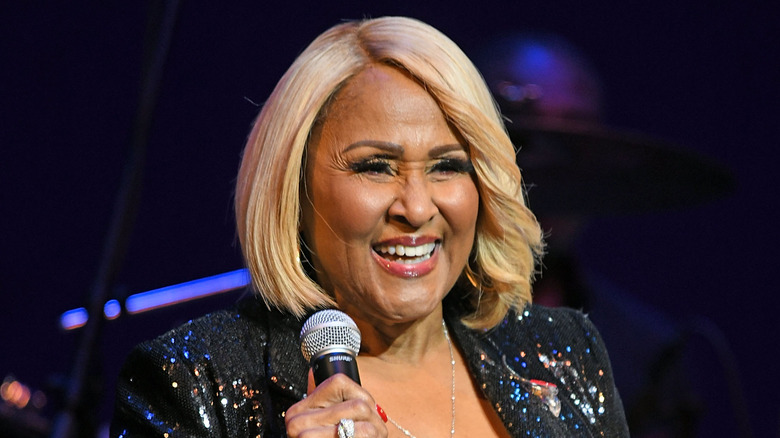 Bobby Bank/Getty Images
Rolling Stone referred to Darlene Love as "one of the greatest singers of all time." Since the early 1960s, Love appeared on Broadway, television shows, and had hit songs on the Billboard charts. She rubbed elbows with Elvis Presley, Tom Jones, and Bill Medley of the Righteous Brothers. In the 1970s, Love sang background vocals for Dionne Warwick along with Whitney Houston's mother, Cissy. Love met Houston when she was only eight years old. Upon watching "Nippy" (Houston's nickname) gain immeasurable fame, Love felt sympathetic. "Not only do you have the world pulling on you, you have your family pulling on you, you have your friends pulling on you, people telling you what to do" (per Rolling Stone).
According to NJ.com, Love was having dinner after one of her concert performances in 2012. Love and her guests began speaking about Houston's struggles with drug addiction. Love defended Houston to her dinner guests. But then Love overheard other customers at the restaurant talking about Houston's death.
Whitney Houston turned to drugs to deal with pressures of fame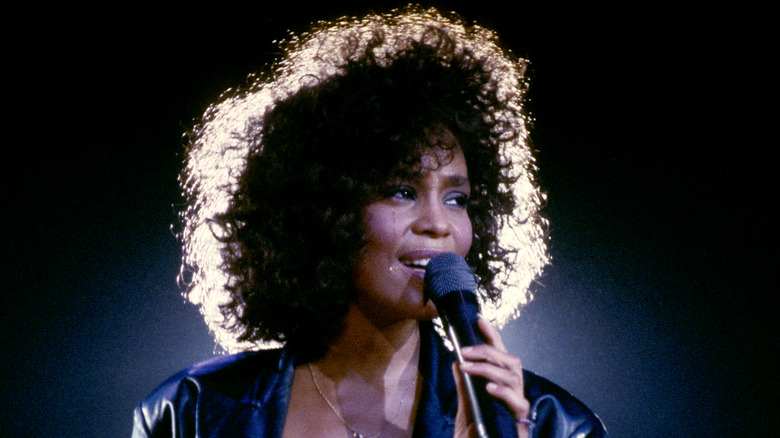 Graham Wiltshire/Getty Images
Darlene Love compared hearing about Whitney Houston's death to being struck by lightening. "I was just defending her, like I always have. And the next moment I heard she was gone." Love's staunch defense of Houston despite her drug addiction was due to the pressure under which Love felt Houston suffered. However, she always hoped that Houston could overcome her addictions (per NJ.com). 
Houston was only 48 when she drowned likely due to cocaine use. She began using drugs in her 20s and visited rehab facilities multiple times throughout her life. After music moguls molded her into a superstar, Houston had to maintain that molded image. Family friends and collaborators believe that the drug use rose from rebellion and pressures to be perfect for her record label and to "look good on the outside." Toward the end of her life, it was as if she was living a "double life" (per People). Love's defense of Houston seems warranted given the inside perspectives that those who knew her have given since her death in 2012.