The Bizarre Death Of Pavel Antov, Russian Sausage Tycoon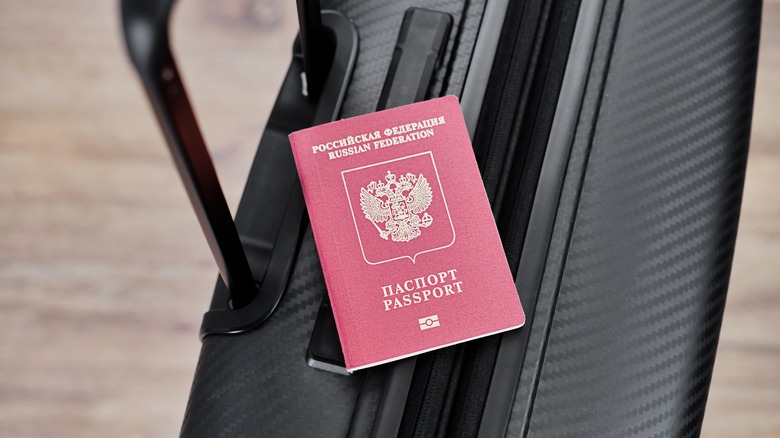 edchechine/Shutterstock
On December 27, 2022, CNN reported that a Russian businessman and lawmaker named Pavel Antov, 65, died after falling out of a window of a hotel in India. You may be tempted to chalk this up to a case of extraordinarily bad luck combined with a rather cartoonish method of death, but there's actually quite a bit to unpack here. 
For one thing, Antov may or may not have publicly criticized Vladimir Putin over the war in Ukraine. What's more, other Putin critics have died under suspicious circumstances of late, including the coincidental death of a Putin critic and "oil oligarch" who fell to his death from a hospital window months earlier, as Insider reported. Further still, according to BBC News, a man who was with Antov in his traveling party also died in the same Indian hotel, supposedly of a stroke (CNN reported it was a heart attack). Perhaps not unexpectedly, a spokesperson for the Russian consulate in Kolkata claimed that there is no "criminal element in these tragic events."
Pavel Antov Criticizes Vladimir Putin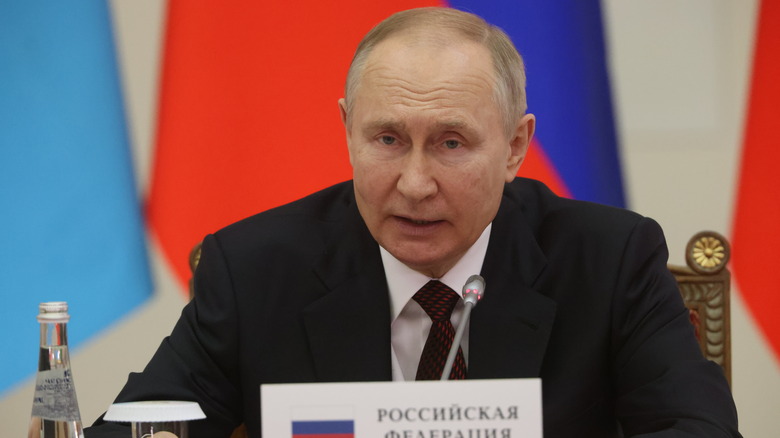 Contributor/Getty Images
Russia's human rights record is abysmal, as Amnesty International reports, with President Vladimir Putin and his regime suppressing free speech and, in particular, any criticism of his or his regime. His suppression of free speech hasn't let up any since Russia invaded Ukraine, and indeed, it seems to have gotten worse since then; for example, as Radio Free Europe reports, independent journalist Vladimir Rumyantsev was sentenced to prison for "fake news" for reporting on the actions of the Russian army against the Ukrainian people.
Last summer, according to the Daily Beast, Antov posted a message regarding the war in Ukraine to WhatsApp that could appear critical of Putin and his regime. "It's extremely hard to call this anything other than terror," he posted, in part. He quickly backtracked, claiming that his post read the way it did due to a "technical error" and that he "always supported the Russian president."
Antov wasn't the first high-ranking Russian to criticize Putin and his war on Ukraine, but his sudden death only adds to the growing list of powerful critics of the Russian leader to die under suspicious circumstances. 
Mysterious Deaths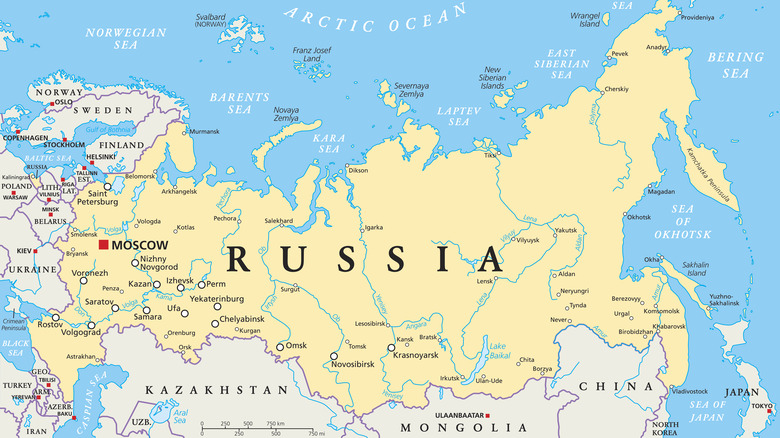 Peterhermesfurian/Getty Images
As mentioned before, back in September, Ravil Maganov, a Russian oil mogul who had been critical of Putin's Ukraine war died after falling out of a hospital window, per Insider, but his was one of at least 14 deaths (to include Antov's) of Russian oligarchs that took place under mysterious circumstances since the Ukraine war, according to the Daily Beast.
Antov's narrative begins at a hotel in India. The sausage magnate and lawmaker was there with other Russians, including Vladimir Budanov, 61, who was reportedly found in dead his hotel room. A tour guide told news outlets that it looked like Budanov had "consumed a lot of alcohol as he had liquor bottles," according to the BBC. His death is attributed to natural causes, per CNN and BBC. 
Still, two days later, Antov was dead from falling out of a third-story window. Local police Superintendent Vivekananda Sharma posited that Antov was depressed at the death of his friend, according to Business Insider. Per CNN, Antov's death is being called an "unnatural death" — an umbrella term for suicides and accidents.