Kate Bush Was Originally Supposed To Be On Fleetwood Mac's 'Rumours' Tour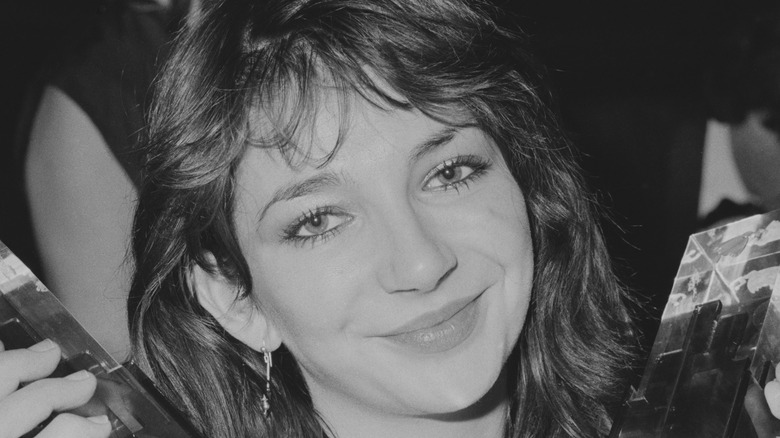 Stuart Nicol/Getty Images
Both English singer-songwriter Kate Bush and the British-American rock band Fleetwood Mac were in the news in 2022. As for Bush, she scored an unlikely career resurgence when her song "Running Up That Hill (A Deal with God)" found its way onto the "Stranger Things" season four soundtrack, per Variety. For their part, Fleetwood Mac made headlines when long-time band member, keyboardist, and singer-songwriter, Christine McVie sadly died at the age of 79. Based on 2018 reporting from The Guardian, this confluence of events was not the first time that Bush and Fleetwood Mac's careers intersected.
The first instance came in 1978, around the same time that Bush hit the scene (via AllMusic). At that point, Fleetwood Mac, an already established band offered Bush a support slot on their wildly successful "Rumours" tour, an album that would one day become among the best-selling records in history, per Forbes. Bush turned the offer down, which proves that Bush's well-known insistence on independence and creative freedom has been there from the beginning.
Kate Bush stopped touring altogether in 1979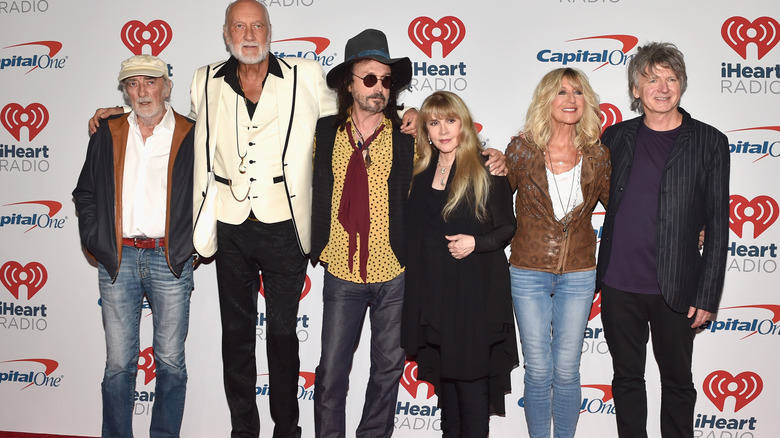 David Becker/Getty Images
Fleetwood Mac members should not take it personally that Kate Bush chose not to join the band on their 1978 "Rumours" tour. One year later, after her 1979 European "Tour of Life" appearances, the still fledgling star stopped performing live concerts entirely. Her first time back on stage came more than three decades later, in 2014, based on BBC News reporting. As BBC News goes on to note, her reasons for stepping back from touring in the 1970s were possible discomfort with flying as well as exhaustion, as Louder Sound explains.
Though she never explained why she stopped performing concerts, there had also been an accidental death in the "Tour of Life" crew that upset the "Wuthering Heights" singer to the point she considered canceling. More than anything, though, the "Tour of Life" had an elaborate stage show filled with costume changes, a number of other performers, and projections. And in 1978, when Fleetwood Mac approached Bush about a spot on their tour, the spectacle that would become "Tour of Life" was still in the planning stages, as Louder Sound writes.
The 'Rumours' tour would take place in late 1979
As Louder Sound notes, the 'Rumours' tour would take place in the U.S., which might aggravate Bush's reported preference not to fly. She would also be the opening act in the show, performing her early hits on an empty stage but Bush had bigger intentions. In 1978, the intricate "Tour of Life" was still in development, and Bush was hard at work building the show with aspects ranging from poetry reading to mime work and magic when Fleetwood Mac made their offer (via Jaxsta).
Part of that process was creating a piece of performing equipment co-developed by Bush and sound engineer Martin Fisher to free her hands for dancing: the hands-free microphone a live music innovation still in use today. Referring to Bush's decision to pass on Fleetwood Mac and to stop touring a short time later, Brian Southall from Bush's label at that time, EMI, said (via Louder Sound) like most support acts, while opening for Fleetwood Mac, Bush " ... was going to get half an hour, no dancers and no magicians, so just going up there with four musicians and banging out a couple of hits ... And she wasn't prepared to do that."