The Real Meaning Of Kate Bush's Running Up That Hill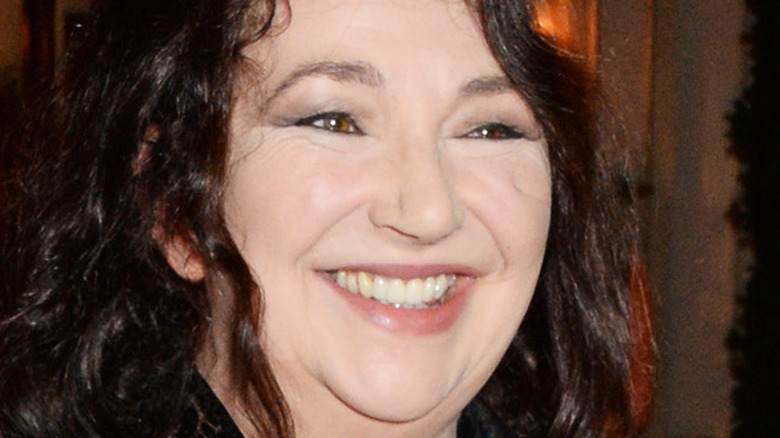 David M. Benett/Getty Images
In the spring and summer of 2022, Netflix released the fourth season of "Stranger Things," a hugely-popular sci-fi/drama series about teenagers in a fictitious Indiana town being menaced by the supernatural.
In one of the more memorable scenes from Season 4, music plays a key role (and from here on out, there will be major spoilers; you have been warned). Specifically, the teens learn that a demon is killing off the teenagers and young adults of Hawkins one by one. Further, each of the victims had some kind of trauma in their lives: one comes from an emotionally abusive home, another was physically abused, and another survived a fatal car accident. And the demon has his eyes on a young lass named Max, who had plenty of emotional baggage of her own.
But soon, the teenagers learn that the demon can be thwarted, at least temporarily, by the intended victim listening to their favorite songs. As Smooth Radio reports, Max relies on a continuous loop of Kate Bush's "Running Up The Hill" — her personal favorite — to keep the demon at bay.
Running Up That Hill Has Little To Do With Max's Character Arc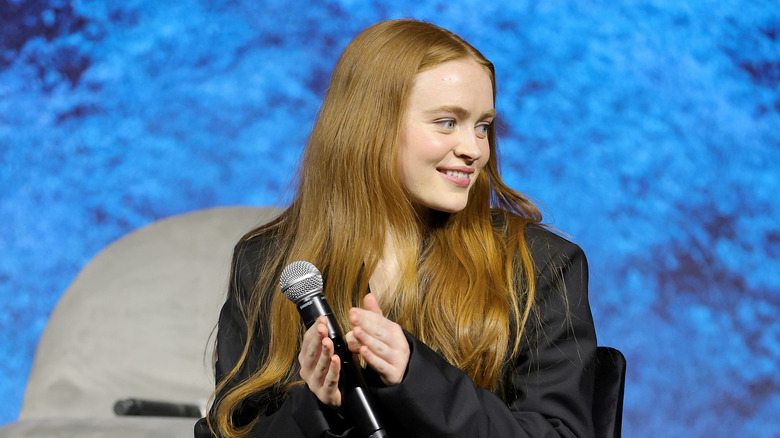 Emma Mcintyre/Getty Images
By Season 4 of "Stranger Things," it's been revealed that Max's father and stepfather are absent, her mother has a drinking problem, she lives in poverty, and her brother, whom she loved despite his having bullied her, has died. Needless to say, she has a lot of trauma that makes her a target for the demon Vecna. And Max (portrayed by Sadie Sink, pictured above) keeps him at bay, however temporarily, with "Running Up That Hill."
The 1985 song is not, however, about toxic families or the death of a loved one or impending doom via the supernatural. As Woman & Home reports, the song's full title is "Running Up That Hill (A Deal with God)," and its subject matter is at once rather fantastical and kind of mundane. As Kate describes it, it's about a relationship between a man and a woman. In the lyrics, Kate posits that the differences between the two could be understood better if they could swap places for a period of time. That is, of course, impossible, but a hypothetical "deal with God" makes it possible.
"It would clear up misunderstandings. You know, all the little problems; there would be no problem," she said (via Smooth Radio).
Kate Bush Gets Big Again Thanks To Stranger Things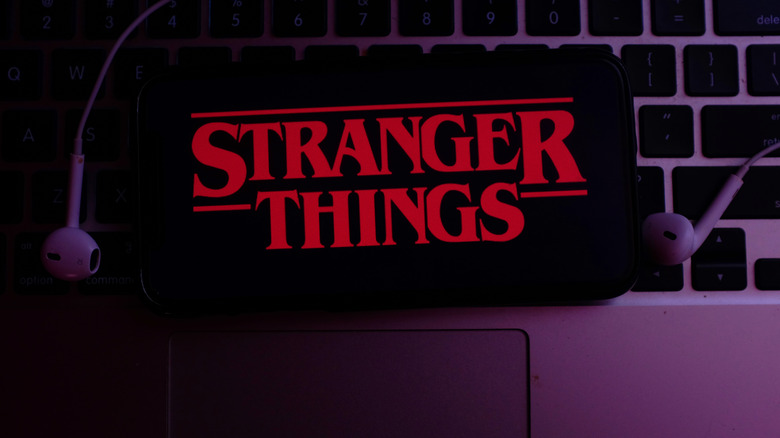 DANIEL CONSTANTE/Shutterstock
If "Stranger Things" is effectively a giant love letter to 1980s nostalgia, then one of the beneficiaries of that nostalgia has been Kate Bush herself, who was big in the 1980s (she actually got her start in the '70s, according to Britannica, but never mind that). And according to Metro Weekly, she is big again, thanks to a new audience discovering her work.
That Kate Bush got big is pretty easy to quantify: "Running Up That Hill" became the No.1 song on iTunes in both the U.S. and the U.K. following the release of Season 4, and she came in No.2 on Spotify after a Harry Styles tune (and in an odd bit of musical history, Kate is old enough to be Harry's mother). Meanwhile, for members of generations that came after Gen X who are now discovering Kate Bush's music for the first time, the Los Angeles Times provides a helpful list of other Kate Bush songs to check out. At the top of the list is "Wuthering Heights," the 1978 single that put her on the map.