How Duke Ellington Got His Nickname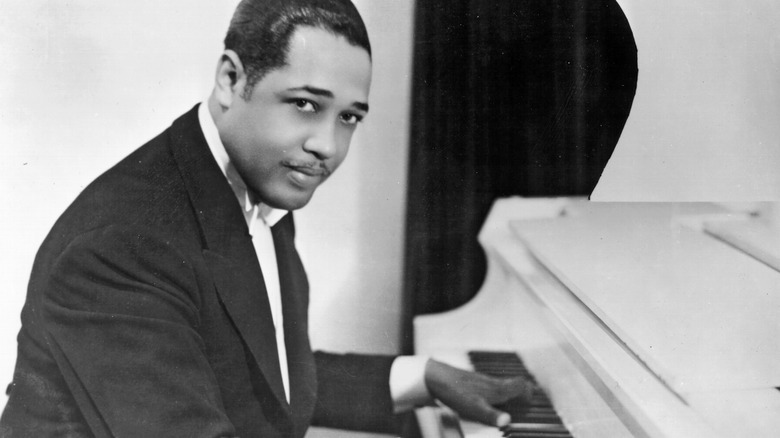 Michael Ochs Archives/Getty Images
Long before Duke Ellington became one of the greatest jazz composers of all time, helped create the big band sound, and defined his musical era, his friends and family simply knew him as Edward Kennedy Ellington. Then one day at a party just before high school, that all changed. In 1914, Ellington began attending Armstrong Technical High School in Washington, D.C. with plans to become a commercial artist, according to "The Life of Duke Ellington: Giant of Jazz."
"My talent at that time was acknowledged as being art. I was supposedly a good painter. I had a lot of talent. I won a scholarship in fine art," Ellington recalled in a 1963 television interview (via YouTube). While he focused on art at the time, he was also a talented pianist and had already begun composing music. Just before Ellington began attending Armstrong, he became friends with Edgar McEntree, who would become a catalyst for Ellington's future in more ways than one, per "The Duke Ellington Reader."
Two well-dressed friends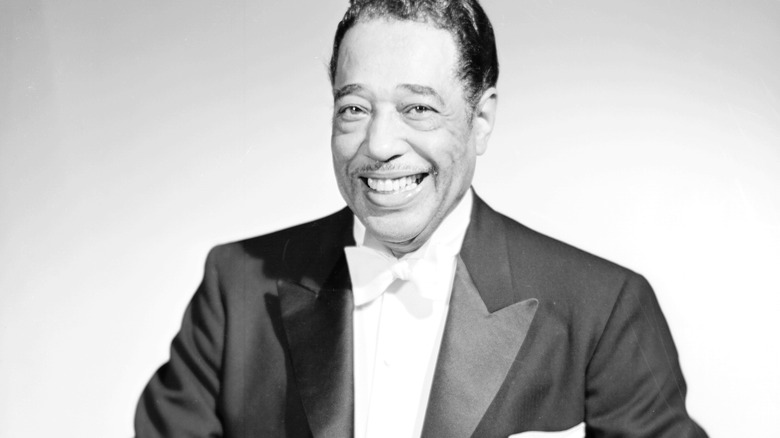 Michael Ochs Archives/Getty Images
Duke Ellington and Edgar McEntree met at a party before they began attending Armstrong Technical High School and when McEntree saw Ellington, sharply dressed like himself, and playing the piano — Ellington's first composition called "Soda Fountain Rag" — he immediately named him "Duke," according to "Duke Ellington and His World."
The two friends were both snappy dressers preferring ties, shiny shoes, and suits, and Ellington was tall for his age and brimmed with self-confidence, per "Duke Ellington." "I had a pal that I used to travel around with in high school who was a pretty fancy dresser and socially inclined — quite advanced for his age — and I think he felt that if I just had to be his constant companion, I should have a title because he was a pretty grand guy," Ellington recalled in the 1963 interview. "So he called me 'Duke' and it just went along with me to this day."
Duke attends a party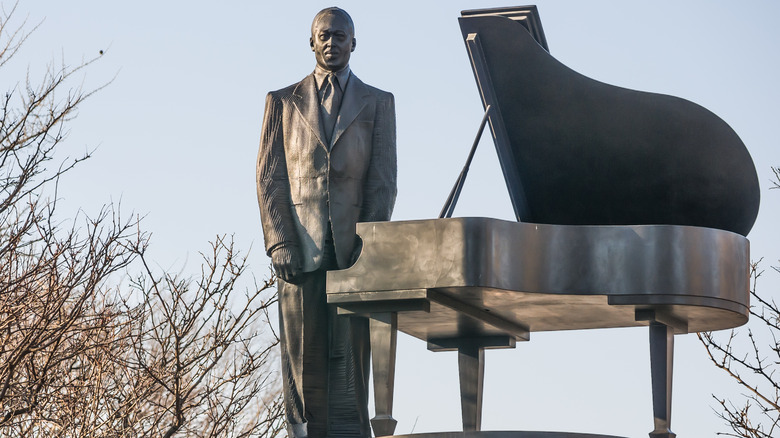 stockelements/Shutterstock
Soon after Duke Ellington started high school, the seniors were holding a party in the school gym. Edgar McEntree dragged Ellington there and told the older students that his friend, "The Duke," was a pianist who wouldn't object to playing a tune or two if asked. "With this, I was invited, and I played," Ellington later wrote, according to "The Duke Ellington Reader." "It was probably 'What You Gonna Do When the Bed Breaks Down?' my second composition and a pretty good 'hug-and-rubbin' crawl."
The crowd went wild and suddenly Ellington, who was a freshman, became the toast of the senior class. "From then on, I was invited to many parties, where I learned that when you were playing piano, there was always a pretty girl standing down at the bass clef end of the piano," he later recalled, per "The Duke Ellington Reader." The party was a turning point and In just a few short years, by age 17, Ellington would begin playing professionally, per "Duke Ellington" and Britannica. And from there, he would change the course of popular music with such hugely successful compositions as "Mood Indigo," "I Got It Bad (and That Ain't Good)," and "It Don't Mean a Thing (If It Ain't Got That Swing)."