Who Were The Four Longest-Lasting Members Of Earth, Wind & Fire?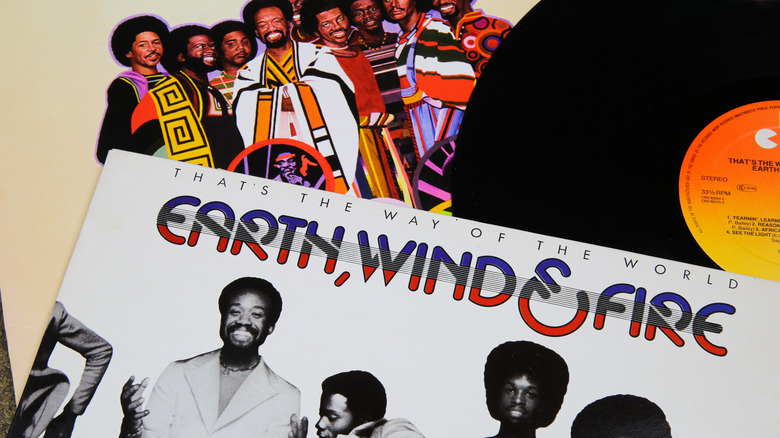 Ralf Liebhold/Shutterstock
In the world of music, Earth, Wind & Fire stands as one of the most enduring acts of all time. The band produced their distinctive sound by fusing together jazz, R&B, funk, and other genres of music. They scored some of their biggest hits in the 1970s and 1980s with such songs as "Fantasy," "September," and "Let's Groove," per AllMusic.
The group's range of musical influences stemmed in part from its founder Maurice White. He had started out with gospel music as a child in his church choir and then developed a passion for drumming, according to the band's official site. White landed his first professional gig with Booker T. Jones, and he went on to study music at the Chicago Conservatory of Music. In 1967, White joined the Ramsey Lewis Trio, a jazz ensemble. He was only a few years away from creating the group that would last for decades and reach the heights of chart success.
Ralph Johnson, Philip Bailey, and the White brothers were the four longest-lasting members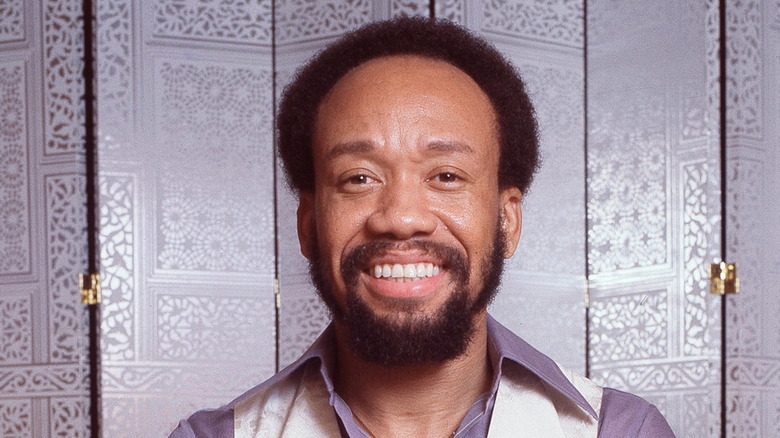 Michael Putland/Getty Images
Maurice White worked as a songwriter in Chicago after leaving the Ramsey Lewis Trio, and he soon landed a recording contract with two friends (via the Earth, Wind & Fire site). The trio performed as The Salty Peppers, and they enjoyed some success locally, But White's career didn't really take off until he moved to Los Angeles and renamed the group. Drawing from some of the elements in astrology, he called the band Earth, Wind & Fire. It was around this time that he brought his brother Verdine White on board to play bass.
Maurice White made a major change in the group's lineup in 1972, keeping only his brother Verdine on board. He added six new members, including Ralph Johnson on percussion and Philip Bailey on vocals. The White brothers — along with Johnson and Bailey — became the most enduring members of Earth, Wind & Fire. In addition to all personnel alterations to the band, Maurice White also began to envision a new sound for the group.
Earth, Wind & Fire's legacy continues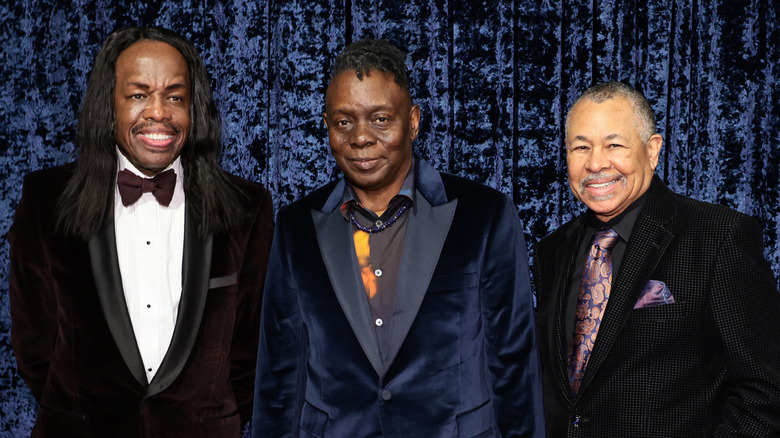 Jamie Mccarthy/Getty Images
The band, which now featured both White brothers, Ralph Johnson, and Philip Bailey, achieved their first major R&B chart success with "Mighty Mighty" off of their 1974 album "Open Your Eyes," per AllMusic. More hits soon followed, including "Shining Star," which did well on both the R&B and pop charts. That song also brought the group its first Grammy Award win for best R&B vocal performance by a duo or group (via the Grammy Awards).
While the group took a break during the 1980s, both White brothers, Johnson, and Bailey reunited later that decade, per CBS News. Maurice White was forced to step away from actively touring with the group in 1994 because of Parkinson's disease, but the other three key members pressed on. Maurice still contributed to the band, appearing on the 2003 album "The Promise." He died in 2016 at his Los Angeles home (via Rolling Stone). Despite this tremendous loss, the White legacy lives on through Earth, Wind & Fire. His brother Verdine has continued to perform with Bailey and Johnson in recent years.