Troy Leon Gregg: The Death Row Inmate Murdered The Same Night Of His Escape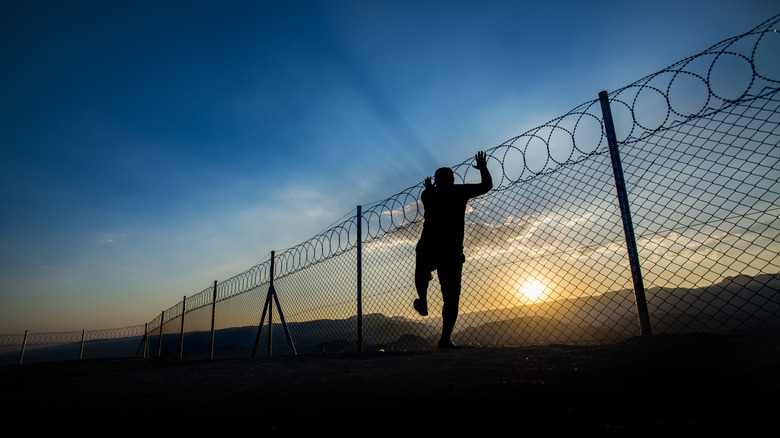 Sezer66/Getty Images
As All That's Interesting explains, Troy Leon Gregg is a relatively unknown killer. In fact, he is remembered more for his impact on the judicial system and his peculiar death than for his crimes. In November 1973, court documents from the Library of Congress state that Gregg and a friend, Floyd Allen, were hitchhiking to Florida when they were picked up by Fred Simmons and Bob Moore. The group later picked up a man named Dennis Weaver. At one point, Weaver was dropped off in Atlanta, Georgia, leaving the four men alone. By all accounts, everything was going well until Gregg decided to murder Simmons and Moore.
Per court documents from Justia Law, the four ended up at a rest stop in Georgia, where Gregg fired three shots at Simmons and Moore. The two fell into a ditch, and Gregg shot them both in the head to ensure they were dead. He and Allen robbed them, took their car, and fled the scene. Shortly after, the men's bodies were found, and their murders made the newspapers. Weaver saw the news and contacted the police to inform them that he knew who was traveling with Simmons and Moore. Gregg and Allen were promptly found and arrested in Asheville, North Carolina.
Gregg v. Georgia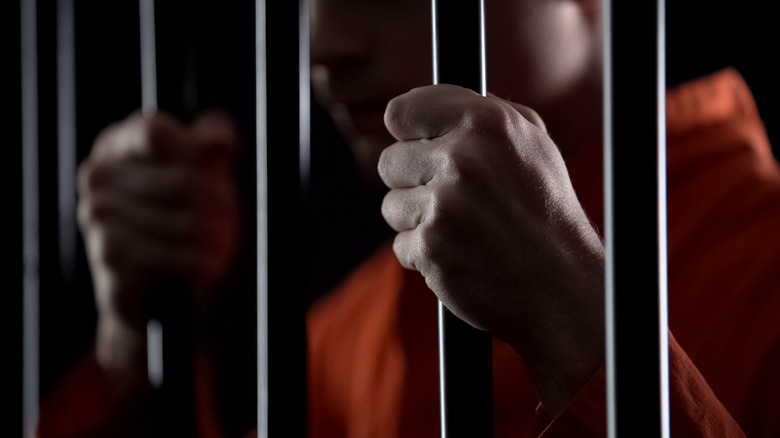 Motortion Films/Shutterstock
According to court documents from the Library of Congress, law enforcement officials found the gun used to shoot Fred Simmons and Bob Moore in Troy Leon Gregg's possession. Justia Law notes that Gregg told the authorities that he killed the two men in self-defense. However, Floyd Allen refuted these claims and told the police that Gregg intended to murder the men solely to rob them of their possessions. In the end, Study reports that he was found guilty of first-degree murder. He was sentenced to death, which Gregg and his legal team argued was unacceptable. Oyez states that Gregg believed the death penalty was "cruel and unusual."
Oyez adds that he cited the Eighth and Fourteenth amendments behind his reasoning. Having said that, Gregg's trial occurred not long after Furman v. Georgia. This case decided that the death penalty was indeed "cruel and unusual." The Marshall Project writes that Georgia decided that jurors would have to find "aggravating" factors, amongst other things, in order to sentence an individual to death. Per Oyez, Gregg challenged his verdict, and the case went to the Supreme Court in 1976. Now known as Gregg V. Georgia, a 7-2 decision upheld Gregg's death sentence. (via The New York Times). In Gregg's case, capital punishment was not deemed as "cruel and unusual."
Troy Leon Gregg's short-lived freedom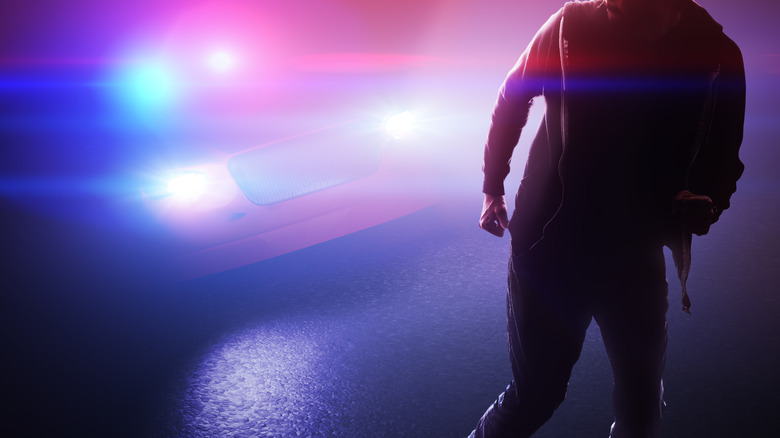 vchal/Shutterstock
All That's Interesting writes that Troy Leon Gregg's death sentence was upheld because of the severity of his crimes. It was clear that he murdered Fred Simmons and Bob Moore to rob them. The Death Penalty Information Center states that this constitutes one of Georgia's aggravating factors for capital punishment. C-SPAN adds that jurors hoped the decision would serve as an example of what could occur to those who commit murder. However, dissenting Justice Marshall disagreed and stated, "such a punishment has as its very basis the total denial of the wrongdoer's dignity and worth." In any case, Gregg was sent to death row, where he remained until 1980.
In July of that year, UPI reported that Gregg, along with fellow inmates Timothy McCorquodale, David Jarrell, and Johnny Johnson, escaped from prison. According to True Crime Magazine, the prisoners were able to flee from Georgia State Prison by sawing through the bars of their cells and by dressing up as prison officers. The publication notes that the men were stopped by actual prison officers who were duped. The four ended up in North Carolina, where they celebrated their escape. What happened next is unclear. However, it's known that Gregg was beaten to death and dumped at Mountain Island Dam.
True Crime Magazine notes that the other inmates possibly killed Gregg when he informed them that he told his wife of their escape. The three men were later captured (via UPI). Per Find a Grave, Troy Leon Gregg is buried in North Carolina.