How Alfred Hitchcock's North By Northwest Exposed A Dark Hollywood Secret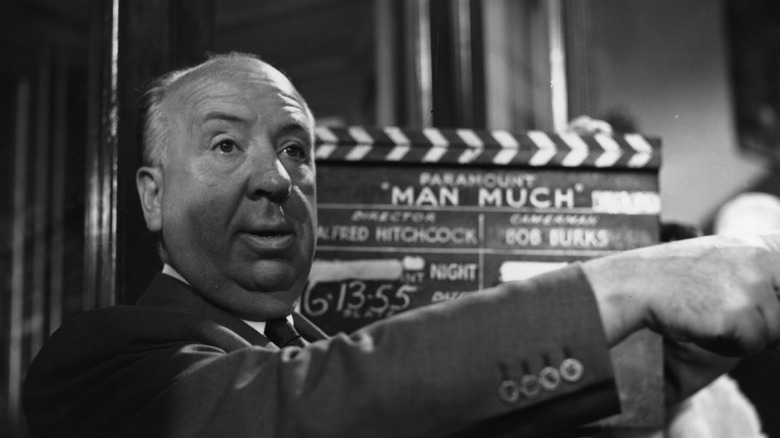 Baron/Getty Images
In the late 1950s, seminal British filmmaker Alfred Hitchcock secretly began work on a new motion picture with screenwriter Ernest Lehman. Hitchcock had just finished a five-picture deal with Paramount and agreed to work on a project for MGM. Instead of the picture MGM wanted, Hitchcock pitched them a spy thriller, according to "It's Only a Movie: Alfred Hitchcock: A Personal Biography."
The film was set to be about an advertising man mistaken for a spy, framed for murder, and must go on the run and fight mysterious enemies to clear his name. It would become the first big Hollywood film to mention the U.S. Central Intelligence Agency by name. And in order to do so, it became a huge headache for Hitchcock that involved MGM's legal department stepping in and forcing the director to alter the screenplay, according to Simon Willmetts' "Quiet Americans: The CIA and Early Cold War Cinema."
The Man in Lincoln's Nose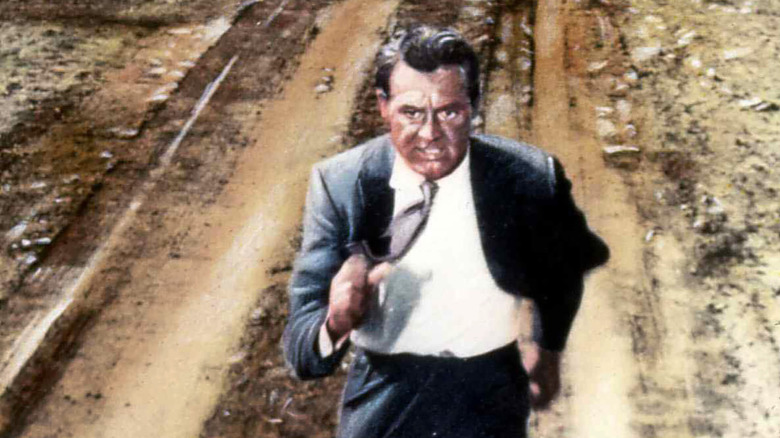 United Archives/Getty Images
Alfred Hitchcock's 1959 film, which would go on to be titled "North by Northwest," at one point had another, more unappealing name. "Our original title, you know, was 'The Man in Lincoln's Nose. Couldn't use it, though. They also wouldn't let us shoot people on Mount Rushmore," Hitchcock would later recount, according to "Scripted Words of Alfred Hitchcock:Concepts from the Master of Suspense." A U.S. government agency took exception to this and the director's idea of having Cary Grant hide in Abraham Lincoln's nostril and have a sneezing fit. "The Parks Commission of the Department of the Interior was rather upset at this thought," Hitchcock remembered (via "Hitchcock on Hitchcock: Selected Writings and Interviews, Volume 1").
When Hitchcock began using another working title, another much more powerful and secretive U.S. governmental agency intervened through contacts in Hollywood. The idea of calling the movie "The CIA Story," aroused the ire of its namesake, which had pushed movie studios to keep out any explicit references to the agency in its films, according to "Quiet Americans." In the late 1940s, the CIA began inserting itself into United States and European culture to push a pro-American agenda, from changing the ending of the film version of George Orwell's book "Animal Farm" so it had a more anti-Communist bent to promoting the Abstract Expressionist art movement to counter the Russians' Socialist Realism, per The New York Times.
The CIA's infiltration of Hollywood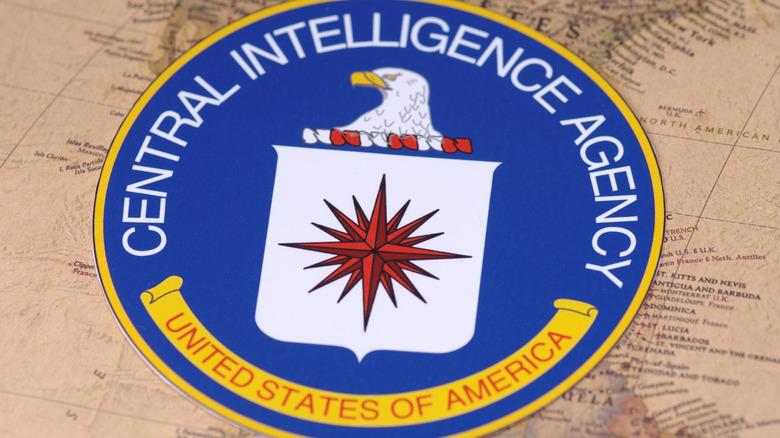 g0d4ather/Shutterstock
In Hollywood, the CIA had a list of industry insiders it could rely on to help promote its message, including such powerhouse producers as Cecil B. DeMille. It even had a CIA operative working undercover as a film producer and agent at Paramount, per "The Cultural Cold War: The CIA and the World of Arts and Letters." Alfred Hitchcock, who many consider the father of the modern espionage film, had directed four movies related to spies before "North by Northwest," so it made sense he would be drawn to a film that incorporated the young agency, which was launched in 1947.
Early drafts of the script for "North by Northwest" included several scenes explicitly mentioning the CIA, but under pressure from the studio, Hitchcock whittled it down to a single mention at the end of the film, in which he was forced to "add the initials of other federal agencies" per MGM's legal department, according to "Quiet Americans." Hitchcock also had to reshoot a conference room scene that originally had a large sign reading "Central Intelligence Agency" to one with a small brass plate that is obscured so only part of the agency's name is visible. "North by Northwest" would become the model for the espionage genre, including the "James Bond" films. However, in the late 1960s and early '70s, Hollywood's depictions of the CIA took on more sinister tones, per "In Secrecy's Shadow: The OSS and CIA in Hollywood Cinema 1941-1979."