The Tragic Death Of River Phoenix Led To Some Strange Conspiracy Theories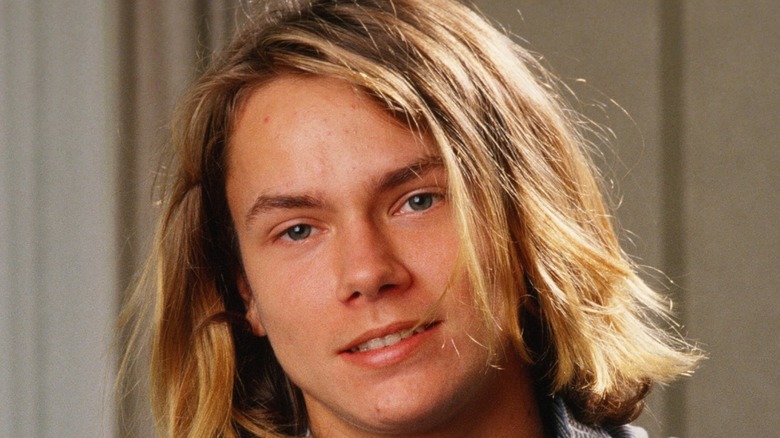 George Rose/Getty Images
Hollywood lost another young star to addiction during the early morning hours of October 31, 1993. River Phoenix, the 23-year-old actor who had starring roles in "My Own Private Idaho" and "Stand by Me," collapsed on the sidewalk in front of a popular L.A. club. He convulsed on the ground, and his younger sister Leaf Phoenix rushed to his side. She tried to resuscitate him to no avail (per Entertainment Weekly). By the time paramedics arrived, they were unable to revive the star. A young Johnny Depp and Michael "Flea" Balzary (of Red Hot Chili Peppers fame) came out of the club in time to see emergency workers putting their friend in the back of an ambulance. Phoenix was declared dead shortly after.
Vanity Fair reports that Phoenix had consumed a drink earlier in the evening that was laced with a combination of heroin and cocaine. Phoenix was no stranger to illicit drugs — his close friends and some of his family members tried to help him with several interventions. It was later revealed in an autopsy report that the actor had "lethal levels" of both aforementioned drugs in his body when he died (via The Washington Post). Additionally, the coroner was able to find amounts of "Valium, marijuana and ephedrine" (an ingredient in cold medication) present in his system.
Seems pretty open and shut, right? But in the almost 30 years since his death, there have been a number of conspiracy theories surrounding that October night.
If you or anyone you know needs help with addiction issues, help is available. Visit the Substance Abuse and Mental Health Services Administration website or contact SAMHSA's National Helpline at 1-800-662-HELP (4357).
River Phoenix is believed by some to have been murdered by a cult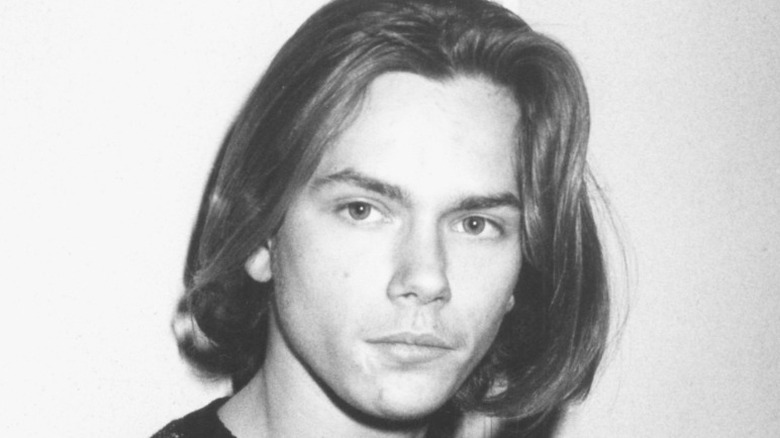 Kevin Winter/Getty Images
When River Phoenix was still a toddler, his parents joined a cult known as the Children of God (via The U.S. Sun). The family joined as missionaries and were sent to perform mission work in the Venezuelan city of Caracas. People reports that the family soon grew to include River and his four siblings. Their parents became nomadic at one point, coming back to the U.S. and busking on corners to raise money for their church. But River's time in the cult may have made him the victim of sexual abuse. He described his ordeal in a 1991 interview with details, claiming that he was sexually assaulted at the age of 4 (via Yahoo News). Though his brother, actor Joaquin Phoenix, would later downplay these claims as jokes intended to gain media attention.
According to the Mirror, some have speculated that cult members became angry that River was accusing members of committing heinous crimes against children. This ire might have been enough to have inspired them to murder the actor, making it look like an accidental drug overdose. Of course, this would contradict the words of those close to River who maintained that the actor had been experiencing addiction for quite some time.
The believers in this conspiracy theory point out that no needle marks were found on the actor's body. This is refuted by the fact that he ingested the lethal drug combination through a drink (per Vanity Fair).
If you or anyone you know needs help with addiction issues, help is available. Visit the Substance Abuse and Mental Health Services Administration website or contact SAMHSA's National Helpline at 1-800-662-HELP (4357).
Others believe that he faked his own death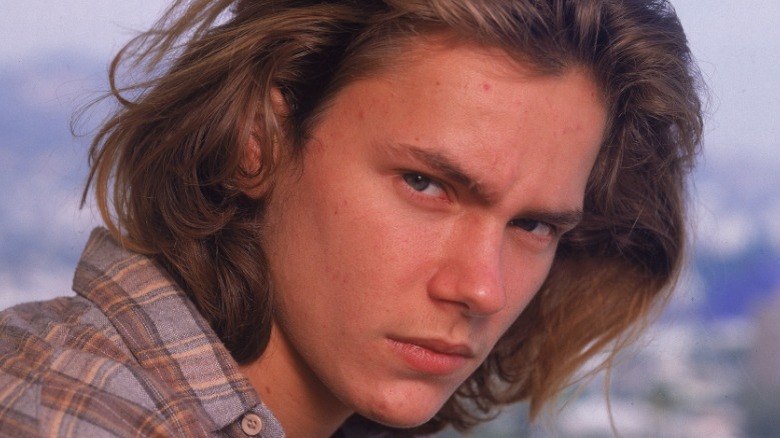 Nancy R. Schiff/Getty Images
Once a conspiracy theory takes hold, it can be tough to shake off. One in particular that involves River Phoenix maintains that the 23-year-old star faked his own death so that he could become a spy (via the Mirror). The outlet states that those who subscribe to this fringe theory are convinced that Phoenix was "enthralled by the world of espionage" and knew that the only way he could become a successful agent was to make it look like he was dead. And what better way to stage it than in front of a hopping nightclub on Halloween?
One website that pushed this conspiracy theory is Fringe Gate. The site purports erroneously that Phoenix now goes by the name Mark Dice and is a political activist and author. Under the name Dice, the website states that Phoenix pens books about the Illuminati and has a YouTube following of more than 300,000 subscribers. 
For those who might be inclined to give this conspiracy theory site the benefit of the doubt, it might be worth pointing out that they also make claims that Jonathan Brandis and Brandon Lee also faked their deaths and have spy careers. The site goes a step further and builds a flimsy case for the late comic Bill Hicks (who died in 1994 from pancreatic cancer) faked his death, too, and changed his name to Alex Jones. Yes, THAT Alex Jones.