Disturbing Details Found In River Phoenix's Autopsy Report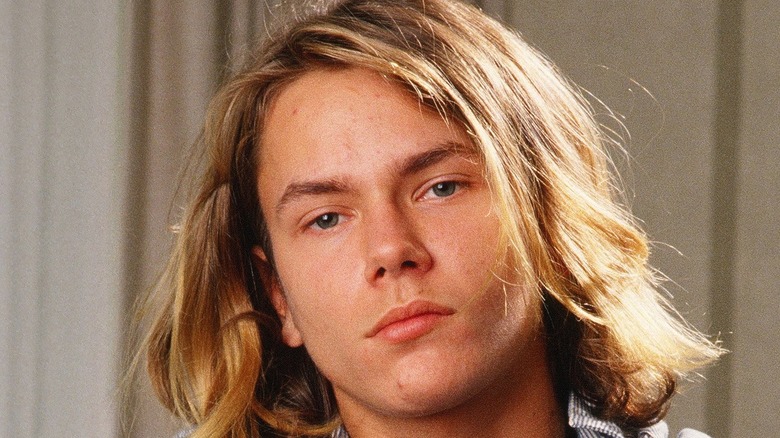 George Rose/Getty Images
In the early hours of Halloween in 1993, River Phoenix tragically died at just 23 years old from an overdose. At the time of his death, he was on his way to becoming a big Hollywood star, and he has appeared in a few films, such as "Stand by Me" and "Running on Empty." On October 30, the young actor was at the Viper Room — a West Hollywood nightclub co-owned by Johnny Depp that was frequented by celebrities. Phoenix arrived with his girlfriend, actress Samantha Mathis, and his two siblings — Rain and Joaquin (via The Guardian). According to Mathis, the plan was to drop off Phoenix's siblings at the club and head back home, but Johnny Depp's band, P, wanted to play music with Phoenix, so the couple stayed. Mathis said that she knew her boyfriend was high on drugs when they arrived at the venue, and although she didn't witness it, she said Phoenix took more drugs while they were there.
At some point during the night, Phoenix became violently ill. He was being escorted outside the venue when he collapsed on the sidewalk in front of the Viper Room and went into convulsions; he was having a seizure. Mathis and Phoenix's siblings were immediately by his side, and 911 was called, as reported by Biography. Emergency responders attempted to resuscitate him to no avail. He was brought to Cedars-Sinai Medical Center, but efforts to revive him weren't successful. Phoenix was declared dead at 1:51 a.m. on October 31, 1993.
River Phoenix's drug use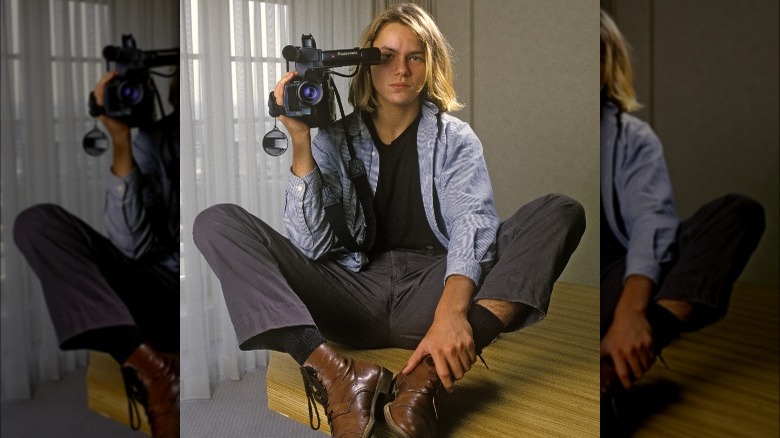 George Rose/Getty Images
The people closest to River Phoenix knew that the young actor had a drug habit. Just months prior to his death, Phoenix went to Costa Rica to visit his father. He tried persuading his son to leave Hollywood and spend more time with the family. In the book "Last Night at the Viper Room," author Gavin Edwards said that Phoenix agreed, but he had to finish all his work obligations first. He had three more movie contracts scheduled, and afterward, he could be with the family in Costa Rica (via Slate). Sadly, he died before then. Phoenix's last movie was "Dark Blood," and director George Sluizer was aware that the actor was doing drugs. It wasn't a surprise, as drug use was somewhat common among Hollywood actors. He was clean and sober for the entirety of filming and returned back to Los Angeles afterward.
Despite staying clean during a couple of months of filming, Phoenix reportedly resumed using drugs when he went back to Los Angeles in October 1993, as reported by ATI. A close friend of Phoenix's, Bob Forrest, revealed that Phoenix stayed with Red Hot Chili Peppers guitarist John Frusciante for a few days and binged on drugs. Forrest was present in the Viper Room when the young actor overdosed, as the New York Post reported, and he immediately drove to the hospital. Upon arriving, he saw Samantha Mathis crying, and he knew his friend was gone.
What was in River Phoenix's system when he died?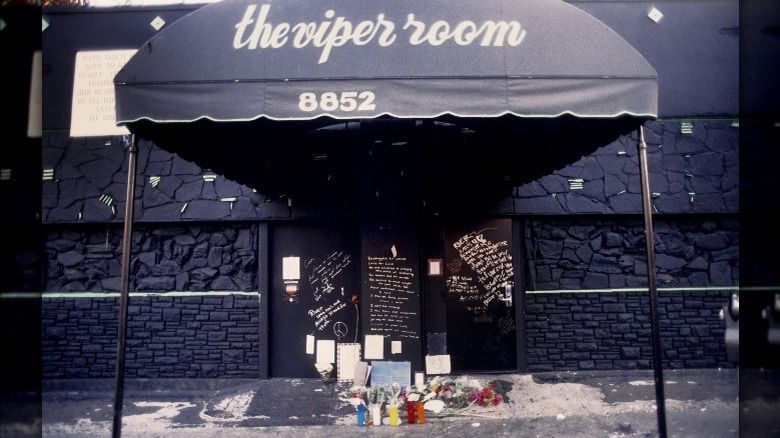 Michael Ochs Archives/Getty Images
According to Capt. Ray Ribar — one of the responders at the scene — River Phoenix wasn't breathing and didn't have a pulse when paramedics arrived. The actor was given medication to start the heart, but he was unresponsive. "He was clinically dead when we got to the club," Ribar stated.
Two weeks after Phoenix's death, his toxicology report was released. The young actor had lethal levels (eight times the lethal dose) of heroin and cocaine in his system when he died. In addition, ephedrine, valium, and marijuana were also present in his body, per the Washington Post. According to the coroner, the drugs were not found in Phoenix's stomach, and there were no track marks found on his body. It was then surmised that the drugs were ingested by snorting. The autopsy report listed Phoenix's official cause of death as "acute multiple drug intoxication" (via Autopsy Files). The report also contained an account of the events of the night Phoenix died, which read, "While at the club, attendees report the decedent 'speedballing' and then taking valium."
The Viper Room temporarily closed after Phoenix's death, and fans left heartfelt notes, flowers, and tributes by the door to honor the actor. In a 2020 interview, River's brother, Joaquin Phoenix, said that despite the loss of his brother, the entire family still feels his presence in many different ways. Joaquin also recalled River telling him, "You're going to be an actor and you're going to be more well-known than I am," (via Us Magazine). Joaquin said that he felt a connection to his brother in all the movies that he made.