Gruesome Attempted Murder Charge On Tesla Driver Bears Haunting Resemblance To Hart Family Crash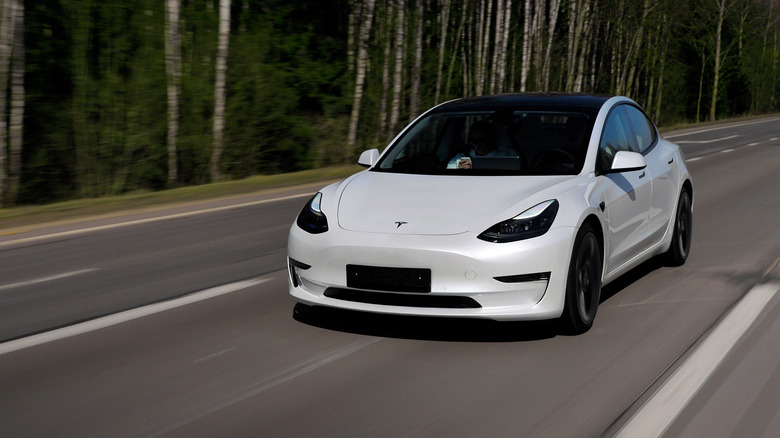 Yauhen_D/Shutterstock
On January 2, 2023, as NPR News reports, officials in Northern California responded to an all-too-familiar scene. Specifically, a vehicle had driven off of one of the state's many cliffs and plunged 200 feet or so, landing perilously close to the Pacific Ocean. Coastside Fire Protection District Battalion Chief Brian Pottenger told KTVU (via YouTube) that this type of thing is not uncommon along the cliffs of Northern California. "We come out here, unfortunately, all too often for things like this," he said. The California Highway Patrol, the San Mateo County Sheriff's Office, and the U.S. Coast Guard, among others, all responded, precipitating a dramatic rescue.
Miraculously, the driver of the Tesla and the passengers within — two adults and two children — all survived. Unfortunately, it would later be revealed that this was not a tragic accident but rather an alleged act of attempted murder. As NBC News reports, the driver, Dharmesh Arvind Patel, was charged with attempted murder and child abuse.
As it turns out, Patel, if indeed his alleged act was intentional, would not be the first parent to attempt to intentionally murder his own family by driving off of a California cliff. Years earlier, the Hart family suffered a similar fate. Unfortunately, none of the people involved in that incident survived.
The Hart Family Murders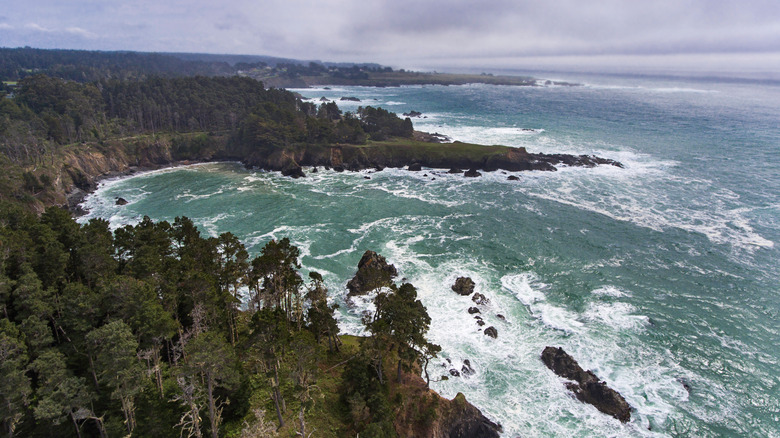 SawBear/Shutterstock
During the nationwide protests that erupted following the killing of an unarmed Black man in Ferguson, Missouri, back in 2014, a photographer captured a photo that went viral, tugging at the heartstrings of Americans feeling the pain of this contentious period of our history. As Essence reports, a young Black boy named Devonte Hart turned up at a protest in Portland, Oregon, holding a sign that offered "Free Hugs." At one point, a police officer took him up on the offer, and the two were caught tearfully embracing.
Four years later, Devonte and his entire family – his adoptive parents and six siblings – were dead following a plunge off of a California cliff, as Oregon Public Broadcasting reported. The family's deaths were intentional; it would later come out that mother Sarah Hart googled ways to kill herself and her children and whether or not death by drowning was painless. Further still, it was revealed that there was abuse within the family, despite the mothers' best efforts to portray the family as progressive and inclusive, as Glamour reported. And on March 26, 2018, mother Jen drove the vehicle off the cliff, killing herself and everyone aboard.
If you or anyone you know is having suicidal thoughts, please call the National Suicide Prevention Lifeline​ by dialing 988 or by calling 1-800-273-TALK (8255)​.
The Patel Family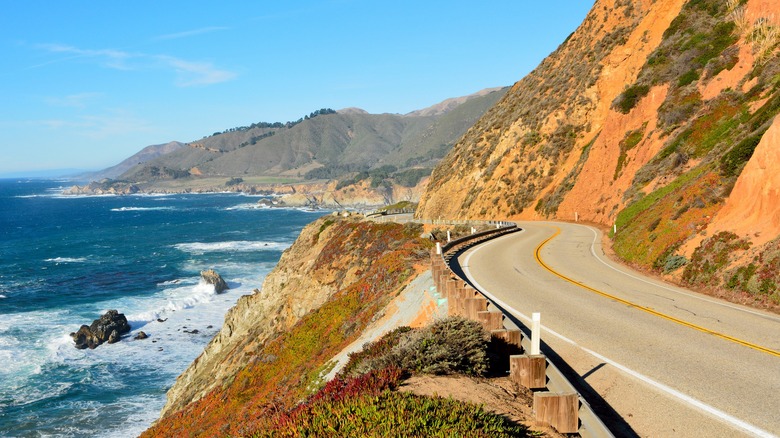 Alizadastudios/Getty Images
The rescue of the Patel family was nothing short of miraculous, as NBC News reports. Firefighters had to rappel hundreds of feet down a cliff to get to the vehicle. It was later reported that finding all of the occupants alive was unexpected. "We were actually very shocked when we found survivable victims in the vehicle. So that actually was a hopeful moment for us," said Brian Pottenger, the incident commander for the California Department of Forestry and Fire Protection (via NBC News).
It would seem that the family's survival was despite the best efforts of Dharmesh Patel, 41. As the Los Angeles Times reports, the Patel family shared similarities with the Hart family in that they appeared to present a public face of an idyllic family. Dharmesh passed out gifts to neighbors, for example, and maintained a sort of community newsletter. "They're a beautiful, idyllic family, no indication of issues. It's so strange because he is a great guy. Maybe it was a moment of insanity," neighbor Roger Newmark told the Los Angeles Times.
Police never responded to any domestic disturbance calls at the Patel family home. If there was any abuse in the family, it doesn't appear that there's a paper trail documenting it. As of the time of this writing, police have not revealed a possible motive for this alleged crime.
If you or someone you know is dealing with domestic abuse, you can call the National Domestic Violence Hotline at 1−800−799−7233. You can also find more information, resources, and support at their website.