The Disturbing Story Of Gigi Jordan, A Pharma Millionaire Who Killed Her 8-Year-Old Son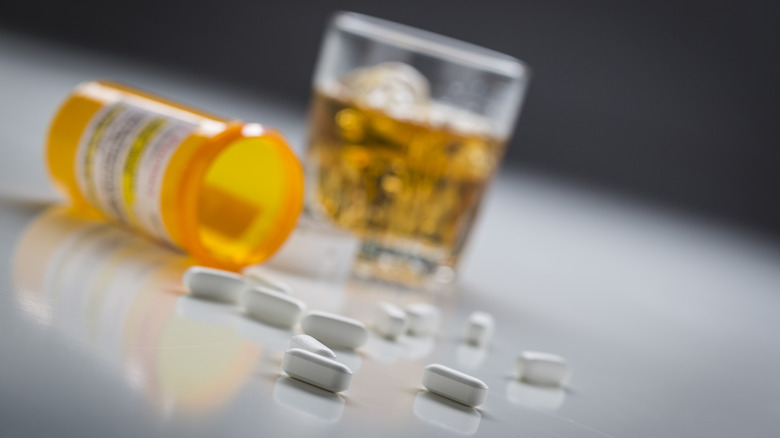 Andy Dean Photography/Shutterstock
Belgium native Gigi Jordan lived in luxury before her arrest for murder (via The New York Post). She, alongside her first husband, Raymond Mirra, was a pharmaceutical executive for a company specializing in cancer treatments. All in all, it's believed that she made an estimated $40 million from this venture, AP News reports. When she invested in New York real estate, Jordan's fortune grew. She later put her career on the back burner to care for her autistic son, Jude Michael Mirra. According to the Independent, his biological father was Jordan's second husband, Emil Tzekov. Then, in 2010, Jordan did the unthinkable.
She force-fed her son a lethal cocktail of vodka and prescription medications at New York's upscale Peninsula Hotel (via The New York Times ). Jude Mirra was only 8 years old at the time of his death. Jordan then attempted to kill herself. The police arrived in the nick of time to save her, the New York Post states. Jordan sent her aunt an email divulging her plans to kill her son and herself. This led the aunt to call the police all the way from Belgium. Jordan survived and promptly admitted to poisoning her son, Oxygen wrote. The millionaire was charged with her son's murder.
Gigi Jordan's motive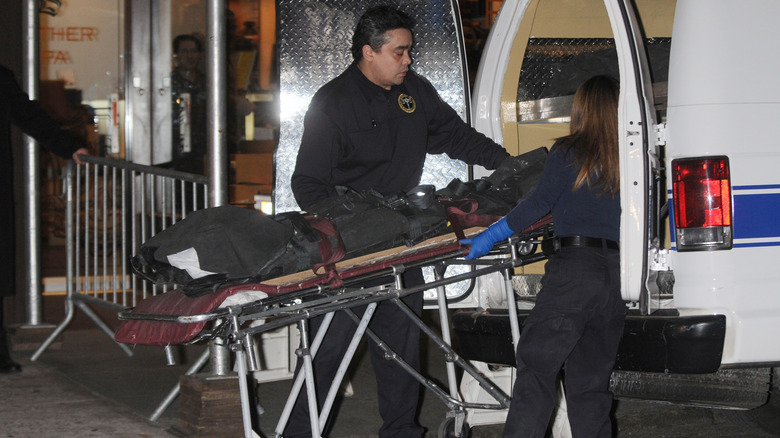 Arnaldo Magnani/Getty Images
Gigi Jordan's reasons for killing her son, Jude Mirra, are not widely understood, states Oxygen. At her 2014 trial, Jordan disclosed her belief that her son's father was sexually abusing him (via The New York Times). Furthermore, Jordan explained that her ex-husband had threatened her life. If she died, she feared her son's father would get custody of the child. Jordan later told CBS New York that she had to kill Mira to prevent this from happening. Killing him, she said, was out of "a mother's love." Jordan said Mirra confided in her that his father was sexually abusing him.
Mirra could only speak a few words due to his autism (via Oxygen). However, Jordan alleged that her son knew how to type on a computer, per The New York Times. She claims that her son revealed his abuse in this manner. Jordan stated (via The New York Times), "I didn't see any way out of this situation." She added, "I made a decision that I was going to end my life and Jude's life." However, both ex-husbands deny Jordan's claims of threats and abuse.
Her defense cited "extreme emotional disturbance" as a motive, but prosecutors believed otherwise. They allege that Jordan transferred money from Mirra's trust fund into her account as he died, a different article from Oxygen notes. Moreover, Manhattan Assistant District Attorney Matthew Bogdanos argued (via AP News), "She had no right to take his life."
If you or someone you know may be the victim of child abuse, please contact the Childhelp National Child Abuse Hotline at 1-800-4-A-Child (1-800-422-4453) or contact their live chat services.
She was granted a second trial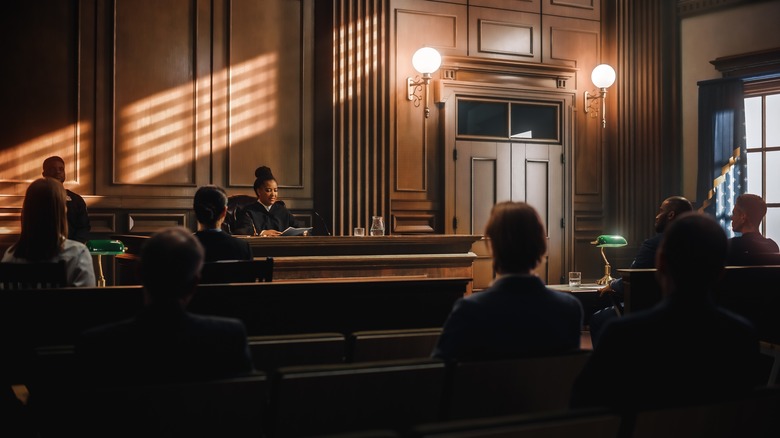 Gorodenkoff/Shutterstock
Gigi Jordan was convicted of manslaughter for her son's death in 2014 (per The New York Times). The New York Post states that she received an 18-year sentence. She served her time at Rikers Island and at a prison in Bedford Hills, New York, states another article from The New York Times. In 2020, Jordan was granted a new trial and released on bail (via Oxygen). The Judge at her trial unsealed and sealed a discussion he had with the assistant district attorney. As a result, the Supreme Court ruled this violated her Sixth Amendment right.
In late 2022, the Supreme Court revoked her bail, according to Oxygen. This meant that Jordan was returning to prison, explains another article from The New York Post. Gigi Jordan was found dead at her home in Brooklyn a day after this news came to light, per the Independent. Details of her death are currently unknown at the time of this publication. However, the police believe that Jordan may have killed herself. Her attorney Norman Siegel expressed his sadness to the Independent. He stated, "Gigi Jordan had a lot to offer society." He added, "In the end, she did not have her opportunity to contribute to society."
If you or anyone you know is having suicidal thoughts, please call the National Suicide Prevention Lifeline​ by dialing 988 or by calling 1-800-273-TALK (8255)​.