Why The Japanese Government Is Offering Families A Windfall Of Cash To Leave Tokyo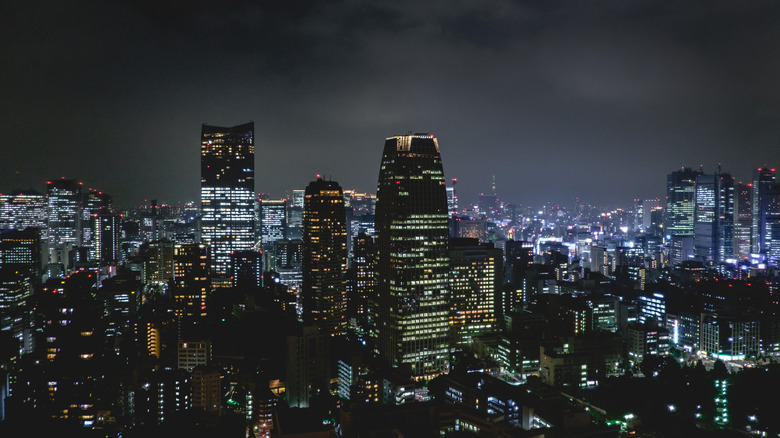 Samuel Ponce/Shutterstock
There's just something about big city life; the great, varied community you'll experience on a day-to-day basis; the sense of being a part of something big, bustling, and exciting; the range of stores, restaurants, fascinating museums, and other cultural opportunities.
The likes of New York City and London may be international hives of economic activity, but being home to a vast population has its flaws too: Overcrowding is rife and leads to secondary issues such as terrible traffic. The TomTom Traffic Index 2021, for instance, reports that the aforementioned New York City ranks as the 43rd most congested city in the world. A 35% congestion level, the report concludes, equates to about 80 hours lost to frustrating traffic jams every year.
In Japan's capital city of Tokyo, meanwhile, the outlook seems even bleaker on that front. TomTom rated the city the 17th most congested, reporting that drivers waste 98 hours in traffic jams annually. Here's just how bad the city's overcrowding is becoming and some inspired solutions the government of Japan has been attempting — Including the innovation of simply paying people to leave.
The population problem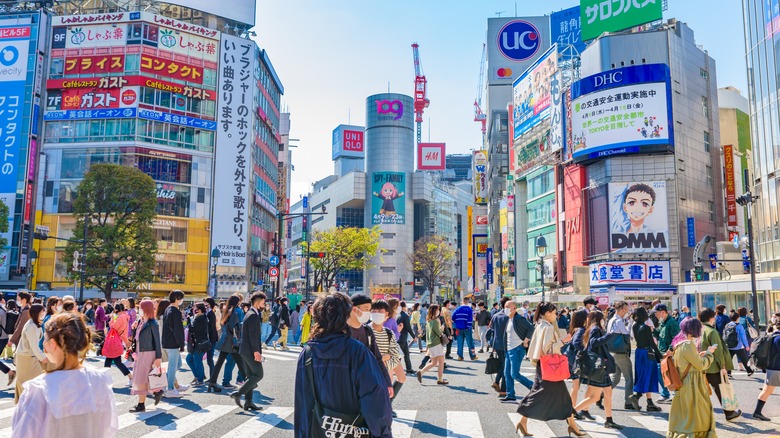 Takashi Images/Shutterstock
On November 15, 2022, the United Nations reported that the world's population had reached a stunning 8 billion people. This remarkable feat, the organization reported, is due to innovations in science, healthcare and so many crucial areas beyond. We are able to prosper to an incredible extent, and we should be rather proud of that as a species.
There's something else to bear in mind, though: As our population continues to grow, the Earth does not magically expand to accommodate more of us. More humans, naturally, require more resources to sustain, but also simply more space. Many of us have tried to find both of these things in rich cities, and the numbers are incredible. In May 2018, another United Nations report stated that populations outside of big cities seemed to be declining, and cities were becoming increasingly busy. 2050, the organization estimates, will see around two-thirds of humanity living in cities.
The biggest of these cities, the outlet goes on, is Tokyo. According to CNN Business, the greater Tokyo area is home to over 37 million people. In an effort to both ease the pressure on the crowding issues in the city and to boost the less-populated areas of the nation, significant cash windfalls are being offered to families who choose to move away from the hustle and bustle of Tokyo.
Incentives for raising children outside of Tokyo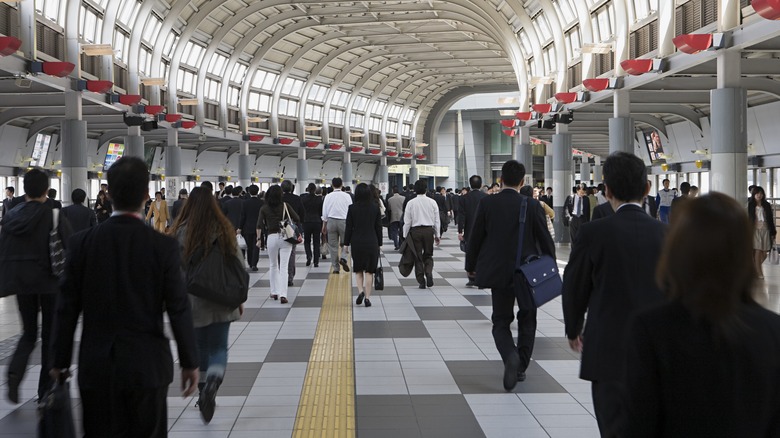 Image Source/Getty Images
Japan, CNN Business states, has a wider population imbalance. Rural areas of the country are in need of a boost. A prudent way to tackle both of these issues would be to entice people to leave Tokyo and set up roots in prefectures outside of the Japanese capital. This can be a hard sell, but that's exactly what this scheme aims to do: sell the idea to citizens.
The offer is a sizable one million yen ($7,700) for each child in an eligible family, The Guardian reports. On moving to an applicable area outside of this urban hub, the outlet goes on, the family must understand that the idea is to settle where you move to: return to Tokyo within a five-year period and the full payment is forfeited.
This is just the latest such initiative targeted at Japan's population problems. According to The Japan Times in December 2022, the government may raise the lump sum allowance that is given on the birth of a child from a country-wide average of 470,000 yen (around $3,558) to around 500,000 yen (about $3,785).
As CNN Business reports, the uptake of existing schemes to encourage people to leave Tokyo has been somewhat low (1,184 families reportedly took the government up on their offer in 2021). They are sweetening the deal, though, so maybe more families will have opportunities to raise children as a result. They may ease Tokyo's overcrowding issue in the process, too.