LL Cool J And Kool Moe Dee's Feud Produced Some Of Their Best Music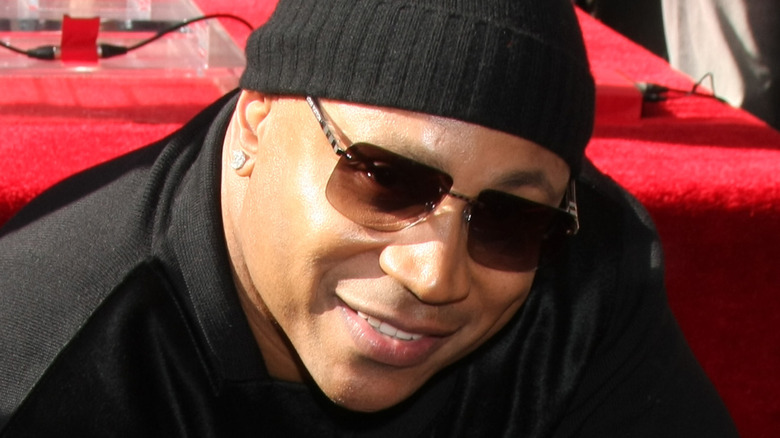 Kathy Hutchins/Shutterstock
In the history of hip-hop, there have been some significant feuds over the years, especially in the 1990s with the East Coast-West Coast beef typified by the rivalry between former friends, New York City's The Notorious B.I.G and Tupac Shakur, representing Los Angeles, which had a tragic conclusion.
But years before that famous feud, two East Coast rappers took each other on in the mid-1980s. In the case of Kool Moe Dee and LL Cool J, instead of representing geographic regions, the two emcees stood for two distinct time periods in the burgeoning art form, according to "The 'Hood Comes First: Race, Space, and Place in Rap and Hip-Hop." And in the process, the two artists produced some of their best music, from Kool Moe Dee's "How Ya Like Me Now" from 1987 to LL Cool J's "To Da Break of Dawn," which came out in 1990, per Rock The Bells.
The birth of Hip-Hop and the beginnings of the New School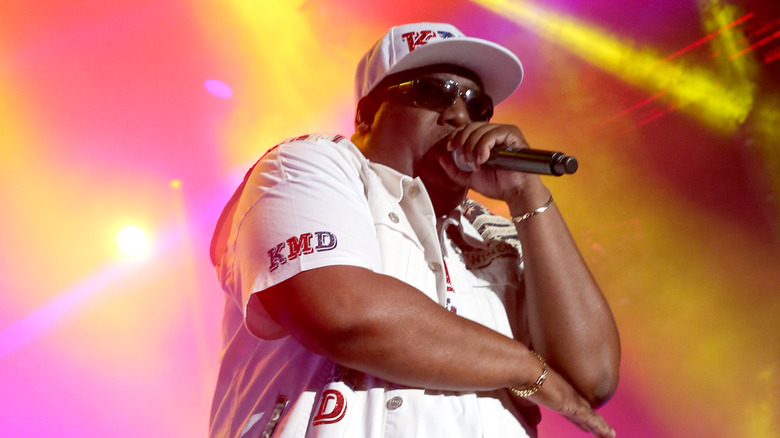 Bennett Raglin/Getty Images
Kool Moe Dee, an early hip-hop pioneer, was born in 1962 in New York City and made his name with the groundbreaking group Treacherous 3, one of the genre's originators of the late 1970s, according to OldSchoolHipHop.com. Kool Moe Dee in particular pushed boundaries with his innovative fast-paced delivery and intricate rhyming, per "The Concise Guide to Hip-Hop Music." By 1986, Kool Moe Doe had become a solo artist signed to Jive Records. The next year, a younger hip-hop artist from Queens spurred him on to produce several diss tracks and his bestselling album.
LL Cool J, born James Todd Smith on Long Island in 1968, grew up in Queens and at 16 signed with Def Jam Recordings in 1984, per Britannica and Rock The Bells. Like the label representing him, LL Cool J personified New School hip-hop, with a denser sound and a cockier attitude than the earlier pioneers of the genre.
A beef that was good for business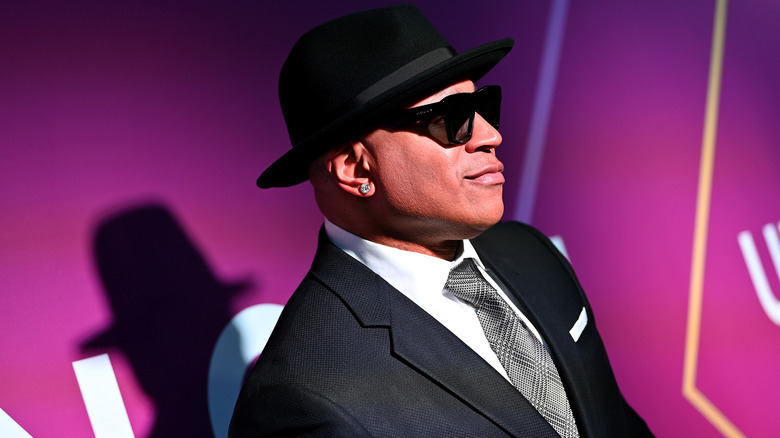 Paras Griffin/Getty Images
LL Cool J's 1987 album "Bigger and Deffer" included the song "The Do W*p," in which he declared "LL has iced all the washed up slobs... And I'm only 18 makin' more than your pops." Kool Moe Dee didn't appreciate the sentiment and believed LL had stolen his style, according to "Icons of Hip Hop: An Encyclopedia of the Movement, Music, and Culture." He let LL and the world know with his next album, "How Ya Like Me Now." In the title track, without naming names, Kool Moe Dee raps: "How you think I feel to see another MC get paid/Usin' my rap style... I ain't with that, you can't forget that/ You took my style, I'm takin' it back."
The album became Kool Moe Dee's biggest seller and he would become the first hip-hop artist to perform at the Grammy Awards, per WBSSMedia. Over several years, albums and singles, the two artists continued to battle it out, and the beef was good for both men who used it to generate interest in their music, according to "The 'Hood Comes First: Race, Space, and Place in Rap and Hip-Hop." It also inspired them to new lyrical heights in some of their best work. The beef petered out by the early 90s just as the East Coast-West Coast rivalry emerged.