How Did LL Cool J Get His Nickname?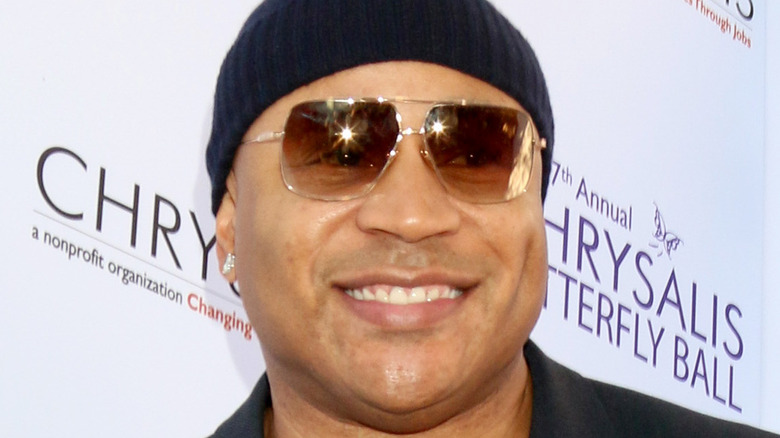 Kathy Hutchins/Shutterstock
Perhaps no rap artist has achieved as much commercial, cross-genre, and mainstream success as James Todd Smith. From its origination in New York City block parties in the 1970s, as NPR News reports, hip-hop had been something of a niche genre, with few of its performers finding success outside of the community. Among the exceptions — performers who found success not just on the rap charts, but on the pop charts as well — were big names such as Run DMC, Kurtis Blow, and Smith.
Further, Smith has had a successful career outside of rap as well, racking up appearances in TV shows and movies over the years, per IMDb.
Of course, if you're scratching your head trying to come up with the names of James Smith's hit rap songs or TV shows and movies in which he's appeared, there's a reason for that: He doesn't perform under his given name. Like the overwhelming majority of rap and hip-hop artists, Smith performs under a stage name, in this case: LL Cool J.
'Ladies Love Cool J'
David Corio/Getty Images
For as long as rap has existed, the overwhelming majority of its performers have used stage names, as Medium reports, with few exceptions (such as Kanye West or Obie Trice). Indeed, there are as many origin stories for rappers' stage names as there are rappers themselves. By way of example, Calvin Cordozar Broadus Jr. was a big fan of the "Peanuts" cartoons as a young boy, and that eventually led to the stage name "Snoop Dogg," as Classic Hip Hop Magazine reports.
In James Smith's case, his stage name didn't originate organically, according to Hello! Magazine. Instead, it was the result of a brainstorming session. Specifically, back in 1984 Smith was angling for a record deal, and along with his friend Playboy Mikey D, started trying to come up with names. Smith said he wanted a "cool" name, so the two men used the word "cool" as a starting point, and eventually landed on "Ladies Love Cool James," which was shortened to "LL Cool J," and the rest is history.
Of course, even at the tender age of 16, Smith realized he might have been reaching with his name. "I promise you, it was completely wishful thinking. I was a little kid just hoping," he joked.