Lisa Marie Presley's Connection To Scientology Explained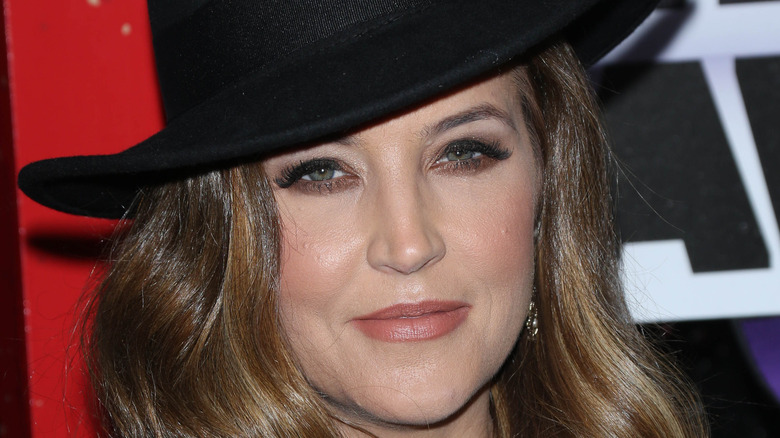 s_bukley/Shutterstock
There are many celebrities who are affiliated with the Church of Scientology, a religion that science fiction writer L. Ron Hubbard founded in 1954. The most famous names include Tom Cruise, John Travolta, Juliette Lewis, and Giovanni Ribisi, just to name a few (via BuzzFeed). Some of them were born into the religion, while others joined later in life. Lisa Marie Presley, the daughter of Elvis and Priscilla Presley, was once part of the religion too.
Lisa Marie was born in 1968, almost a year after her parents married. According to Metro, Priscilla joined the Church of Scientology just after Elvis' death in 1977, and she raised her only daughter in the religion as well. A report by OK! Magazine noted that Lisa Marie dabbled in drugs in her youth, and when she became too much to handle for her mom, she was brought to the Scientology center. Lisa Marie became active in the church, and on the website What is Scientology, she was quoted as saying, "Were it not for Scientology, I would either be completely insane or dead by now." The singer was part of the church for a few decades but in 2014, it was reported that she was no longer practicing the religion. "I was slowly starting to self-destruct. They were taking my soul, my money, my everything," she reportedly stated, according to Metro. Unlike other ex-Scientology members, Lisa Marie didn't reveal much about her time in the church, but there have been some reports that offered a glimpse of her connection to the religion.
Her ex-husband blamed Scientology in their custody battle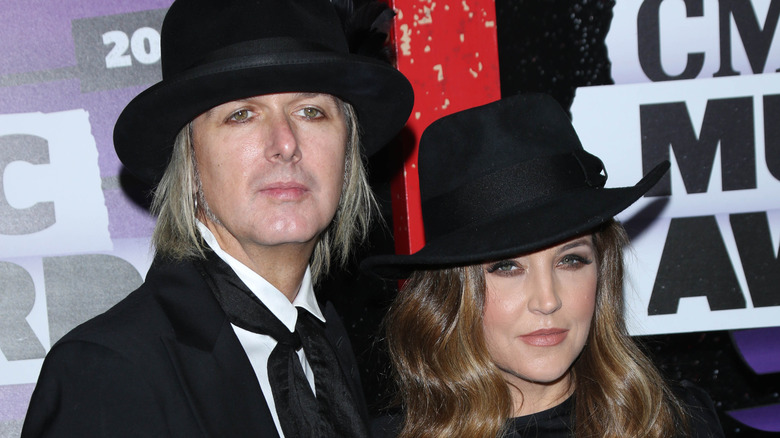 s_bukley/Shutterstock
Lisa Marie Presley married musician Michael Lockwood in 2006, and together they had twin daughters, Harper Vivienne Ann and Finley Aaron Love, born in 2008. The couple filed for divorce in 2016 after a decade together, and what followed was a long custody battle over their twin girls. The Blast acquired court documents related to the case and in it, Lockwood claimed that Presley manipulated their daughters into speaking about him in a bad light. He also alleged that Presley falsely accused him of sexually abusing the twins. In addition, Lockwood put blame on Scientology and the church's principles for Presley's alleged behavior.
In the documents, Lockwood said that Presley used a Scientology tactic called "fair gaming," which, as defined by Muckrock, is a way for members to target enemies of the church by harassing them or putting a blemish on their reputation. Scientology News states, however, that the fair game policy was canceled in 1968, as it was "often intentionally misinterpreted and used by apostate Scientologists and other critics to unfairly tarnish the Church." Lockwood said that Presley used the fair game tactic in order to get full custody of their kids. In 2020, Lockwood expressed his concern that Presley may relapse and turn to alcohol and drugs after his son from a previous marriage, Benjamin Keough, died by suicide. Lockwood and Presley's divorce was officially finalized in 2021, nearly four years after their separation.
Lisa Marie Presley's involvement in Danny Masterson's case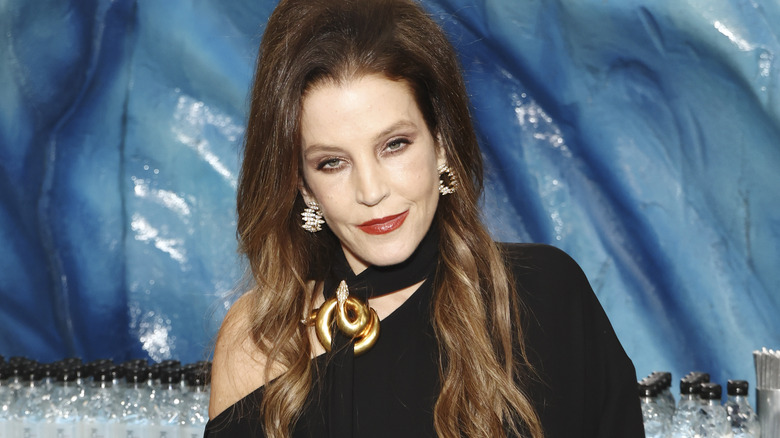 Joe Scarnici/Getty Images
"That '70s Show" star Danny Masterson — a Scientologist — was on trial in 2022 for three counts of forcible rape against three women who were also Scientologists when the incidents took place, per Variety. During the trial, it came to light that the Church of Scientology asked Lisa Marie Presley to convince one of the victims not to report the incident to the authorities. As reported by The Daily Mail, Presley was once friends with one of Masterson's accusers, who said that she was raped in 2002 and 2003.
According to Presley's statement, she was contacted by the church in 2003 and was asked to help appease her friend and persuade her not to tell authorities about Masterson, as the church wanted to deal with the incident on its own without anyone else getting involved. Presley reportedly did what was asked of her. It was also revealed that Presley sent a message to her friend in 2014 wherein she apologized for attempting to stop her from seeking justice and for not being a better friend, according to Deadline. Masterson's defense team stated that Presley's statement was not relevant to the case, and in the end, the prosecution decided not to call Presley to the stand. When interviewed by the district attorney regarding the statement, Presley said that she couldn't exactly remember whether the church explicitly asked her to "smooth things over" with her friend. Masterson's case ended in a mistrial in December 2022.