The Troubling Online History Of Idaho Murder Suspect Bryan Kohberger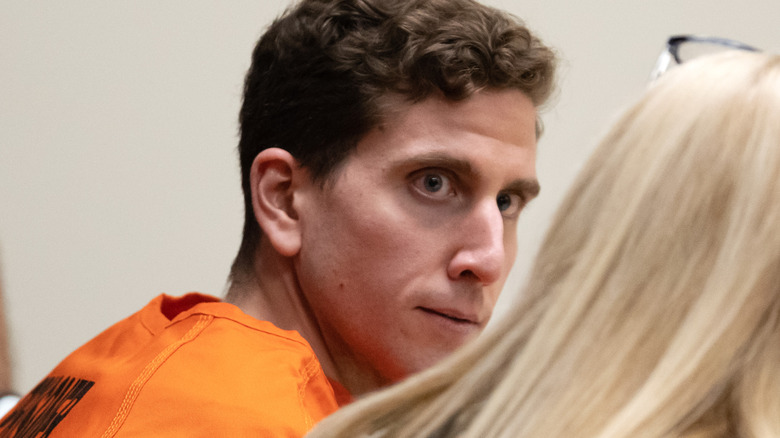 Pool/Getty Images
Bryan Kohberger, in custody as of this writing for the stabbing deaths of four University of Idaho college students, may have struggled with mental health challenges in his teens and lived with a rare neurological condition, according to online posts that Kohberger reportedly made in his youth (via The New York Times). In a case that gripped the nation, in November 2022 four U of I students were stabbed and killed in their off-campus home while they slept. As of this report, Kohberger, who was 28 at the time of his arrest, had yet to enter a plea. His defense attorneys had maintained he expects to be exonerated, as CBS News reports.
The online forum posts that authorities believe Kohberger wrote reveal his frame of mind as a teenager. They were posted on Tapatalk, also known as Yuku, a forum hosting site, as Newsweek writes. Reportedly, Kohberger never used his real name in the posts but a number of factors had linked them to the Pennsylvania native, according to investigators. They all date to around 2011 when Kohberger was 16 years old. In the writing, Kohberger's hometown and birthday are referenced and a username used on the site matched a known Kohberger email address. Some of the content of these posts was also verified by known Kohberger associates from around that same time period (via NYT).
Kohberger lived with visual snow syndrome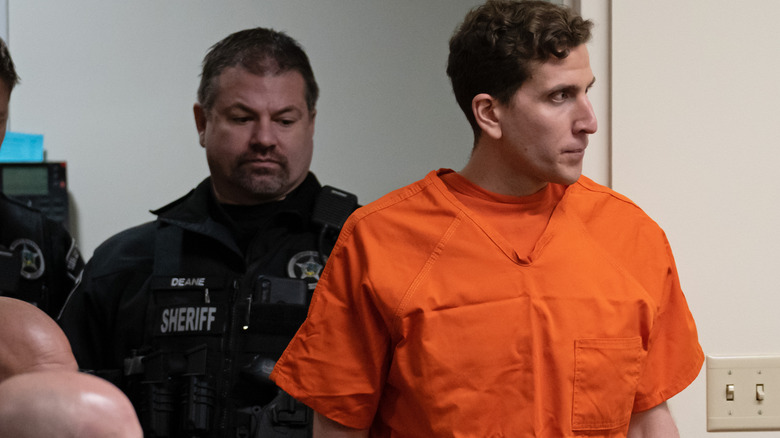 Pool/Getty Images
According to those online posts linked to Bryan Kohberger, as a teenager, at least, he lived with visual snow syndrome, a little-understood neurological condition that causes snow or static-like objects to appear in a person's eyesight, sometimes accompanied by migraine headaches and anxiety. Per Cleveland Clinic, visual snow syndrome is thought to affect up to 3% of the population. According to visual snow expert Dr. Francesca Puledda, speaking with The New York Times, visual snow syndrome is not alone a sign of mental health issues. A number of experimental medications are used to treat the condition, as well as blue light blockers and transcranial magnetic stimulation
According to Dr. Puledda, research does suggest that those who do live with visual snow can often exhibit other various psychiatric challenges such as depersonalization. There's no known cure. Further evidence Kohberger allegedly shared online provides clues that depersonalization or the persistent feeling of being outside one's body or that the world outside isn't real could have been another issue in Kohberger's life as a teenager. When he was arrested, Kohberger was enrolled in a criminology program at Washington State University in Pullman Washington, a short drive from Moscow, Idaho where the U of I campus is located. Kohberger reportedly has a lifelong interest in crime and criminals.
Kohberger expressed an inability to feel emotion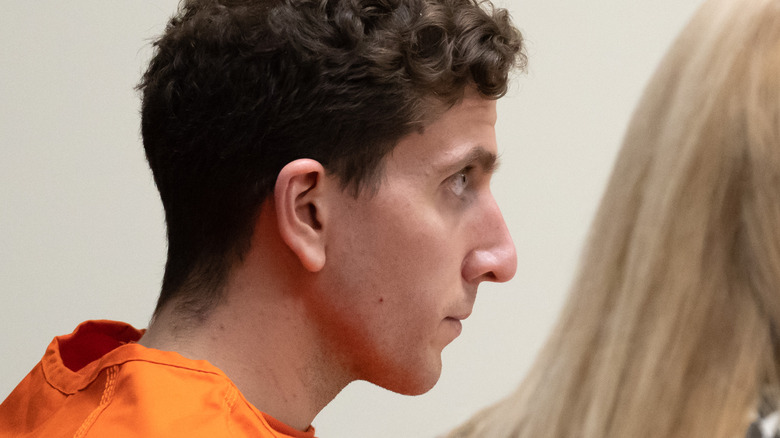 Pool/Getty Images
In additional online posts linked to Bryan Kohberger, he expressed poor self-esteem, chronic suicidal ideation, and an inability to feel emotion beginning around the same time his visual snow symptoms first appeared. The Tapatalk forum where Kohberger shared those feelings was specifically for those who experience visual snow syndrome. According to The New York Times, friends of Kohberger from around that same time remember he tried a highly restrictive diet to help address the vision issue, and that he spoke of the vision challenge frequently. He also later became a heroin user, for which he later sought treatment.
As the Times goes on to report, Kohberger wrote in those posts "I feel like an organic sack of meat with no self-worth ... As I hug my family, I look into their faces, I see nothing, it is like I am looking at a video game, but less." He also wrote, "Nothing I do is enjoyable ... I am blank, I have no opinion, I have no emotion, I have nothing. Can you relate?" This all is in keeping with reports from those who knew Kohberger later on and described him as aloof, difficult to get along with, and sometimes mean and aggressive. Those killed in the U of I stabbing were Kaylee Goncalves, 21, Madison Mogen, 21, Xana Kernodle, 20, and Ethan Chapin, 20. Kohberger's connection to those killed is unknown.
If you or someone you know needs help with mental health, please contact the Crisis Text Line by texting HOME to 741741, call the National Alliance on Mental Illness helpline at 1-800-950-NAMI (6264), or visit the National Institute of Mental Health website.