The Eerie History Of The Trail Where Actor Julian Sands Went Missing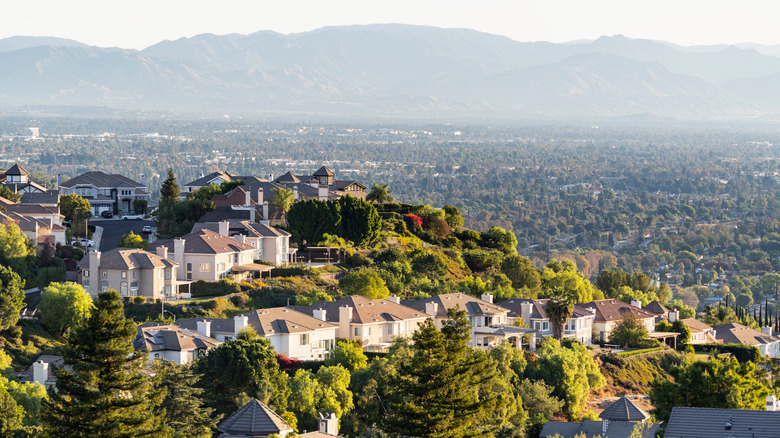 trekandshoot/Shutterstock
In January 2023, as The Independent reports, a hiker was reported missing. A few days later, the newspaper confirmed that the missing hiker was Julian Sands, a British actor perhaps best known for his performances in "A Room With A View" and "Arachnophobia." Specifically, authorities, as well as Sands' son, believe he had gone hiking on the Baldy Bowl Trail, a 4.5-mile hike with a 3,900-foot gain in elevation. Hikers who finish the climb are able to summit the highest mountain in the San Gabriel Mountains, which is to say, the hills that surround Los Angeles.
Though the trail is popular with hikers and rewards them with some spectacular views, according to AllTrails, it can also be dangerous. In particular, in the days and weeks leading up to Sands' disappearance, the L.A.-area had been beset with bad weather, including torrential rains.
Of late, the area has developed an unfortunate history, being the site of at least one terrible crime and several deaths.
The kidnapping of Amanda Kathleen Custer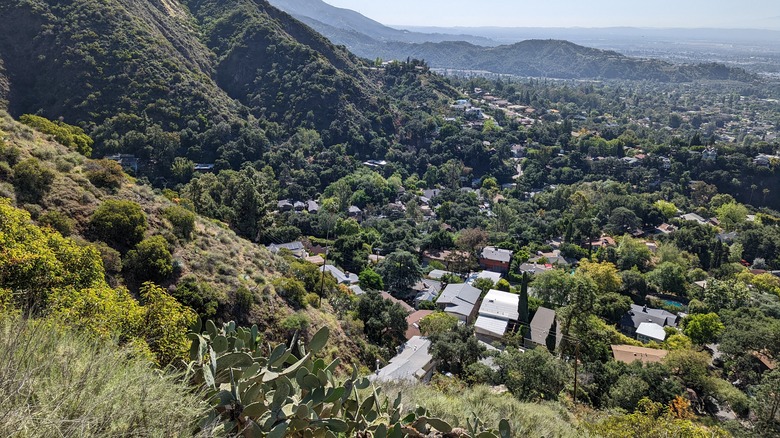 Noah Sauve/Shutterstock
In August 2019, as KABC reported, a 31-year-old woman named Amanda Kathleen Custer went missing. The circumstances of her disappearance were a bit more alarming than a person simply going hiking and getting lost, however. Specifically, Custer was kidnapped during a domestic violence incident near the mountains. Hours before, her alleged kidnapper, Robert Anthony Camou, was caught on video allegedly bragging about a woman he had buried in the dirt. A follow-up KCAL report noted that police found drops of blood and a tarp in Camou's vehicle, possibly suggesting that her kidnapper intended to bury her in the woods. Custer's father pleaded with the general public, particularly those who may have noticed something amiss while biking and/or hiking along the area's trails, for any information about his daughter's disappearance.
According to the California Department of Justice, as of January 19, 2023, Custer is still considered a missing person. That did not stop authorities from charging Camou with capital murder, according to KNBC. In October 2019 he pleaded not guilty to those charges. His case appears to be ongoing.
Tragic deaths at Mt. Baldy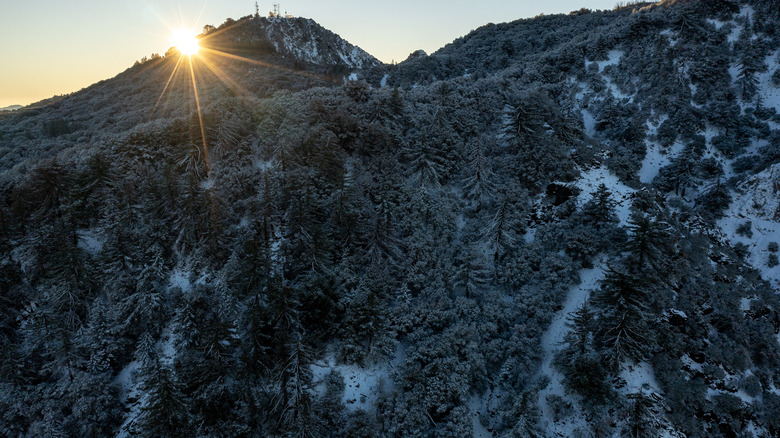 David Mcnew/Getty Images
As mentioned previously, hikes along the trails around Mount Baldy can be demanding, even for experienced hikers. Also, even though the weather around L.A. is generally mild and predictable, there are exceptions, such as the early winter storms of 2023 that brought significant rainfall to the region. Needless to say, deaths on those trails are not uncommon.
Even as authorities were searching for Julian Sands, local news sources were reporting on the death of a mother of four and an experienced hiker. As KCAL reports, Crystal Paula Gonzalez was updating her friends and family even as columns of ice were rolling past her. At some point, she fell 500 to 700 feet to her death. Similarly, on January 18, as KTLA reports, San Bernadino county officials warned of dangerous conditions in those mountains after at least two hikers, one of them Gonzalez, died. And in December 2022, according to the Daily Press, authorities had to mount an air rescue for couples and their dogs.