Billy Idol's 1989 Brush With The Thailand Military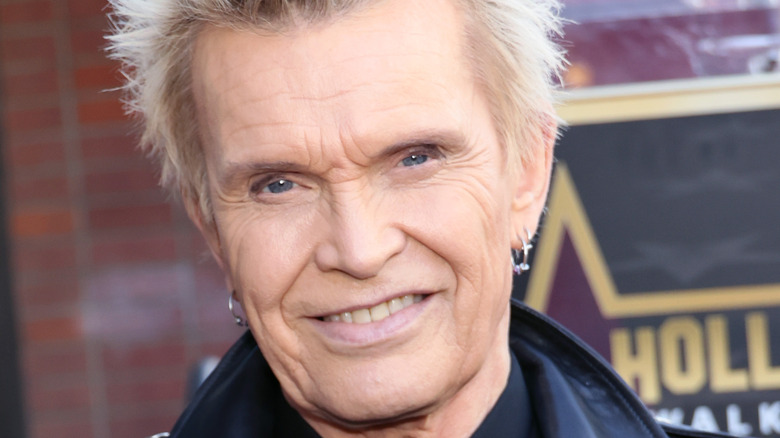 David Livingston/Getty Images
We may receive a commission on purchases made from links.
Musicians, apart from their music, are known for their hard-partying ways, and Billy Idol was no different. He rose to fame in the 1970s British punk scene as a member of the band Generation X before embarking on a solo career and releasing hits, such as "Dancing with Myself," "White Wedding," and "Rebel Yell." With fame came excess, and Idol became known for his partying, which included an abundance of drugs, alcohol, and women. In his memoir titled "Dancing with Myself," he detailed some of the moments in his life when he passed out and woke up in hospitals due to his drug use.
The singer has since mellowed, as he stated in an interview on Apple Music 1, per Rock Celebrities. Although he said that he hasn't been 100% sober, he hasn't touched hard drugs since 2003. Idol still regularly smokes marijuana and drinks, but binges and wild parties are a thing of the past. One of the most infamous events in Idol's life was the party he had in Thailand that could have ended so much worse than it did. "I was very lucky. I expect they could've put me in prison," Idol said of the incident (via Behind the Music).
Billy Idol's 3-week binge in Thailand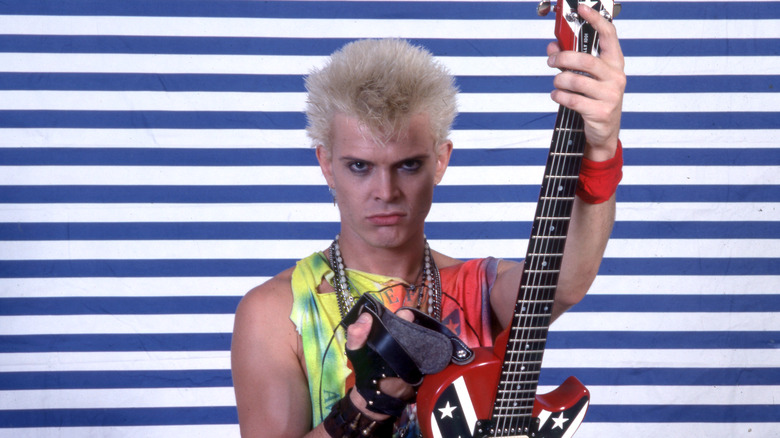 Icon And Image/Getty Images
Billy Idol started a relationship with Perri Lister in 1980. Eight years later, the couple welcomed a son, Willem, but the relationship was deteriorating. Idol was a known ladies' man, and in an interview with Louder Sound, he admitted that he wasn't faithful to Lister. "I loved Perri but I couldn't help but have dalliances," he stated. The couple broke up in 1989, and Idol took a break from making music to get his mind off the demise of his relationship which left him feeling devastated and guilty. He traveled to Thailand with a bunch of his friends where they indulged in drugs and alcohol while in the company of women.
According to About the '80s, the trip quickly got out of control. Idol, while high on drugs, trashed his hotel room and disturbed other guests at the hotel where he stayed. When hotel management became concerned about the musician's behavior, they asked him to leave, but he reportedly refused and continued the drug-feulled party. In his memoir, Idol said that it was his version of acting out, and he admitted that he had no recollection of everything that happened and only remembers flashes of what went down.
Thailand's military was called to intervene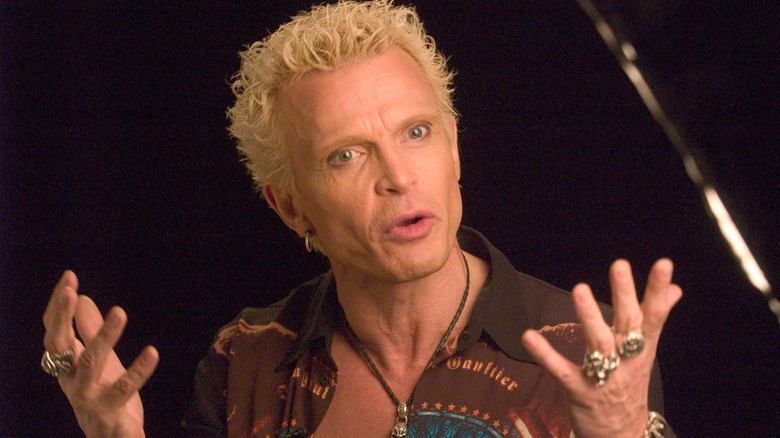 Brad Barket/Getty Images
By the third week, it seemed that Billy Idol's partying had no end in sight. According to Rock Celebrities, the music star caused so much damage to the three hotels he checked into during the trip that he was asked to pay almost $250,000. By that time, friends had been calling him and telling him to return back to Los Angeles, but he said he needed a week to recover from the drugs before the flight. On the day of his flight, he was still in a daze, and the management was forced to call members of Thailand's military to intervene.
As reported by About the '80s, members of the military showed up at the hotel with a nurse who administered a sedative to Idol. He was then strapped to a gurney and taken from the premises while being escorted by armed soldiers in uniform. When he came to, he was already at the airport. A year later, Idol got into a motorcycle accident that left him gravely injured. It was the incident that made him realize he had to make some changes. "I was kind of destroying myself, really ... The motorcycle accident was a good sign of 'You've got to stop'," he said, per Farout Magazine.