Jean Doumanian's Brief And Tumultuous Takeover Of Saturday Night Live In 1980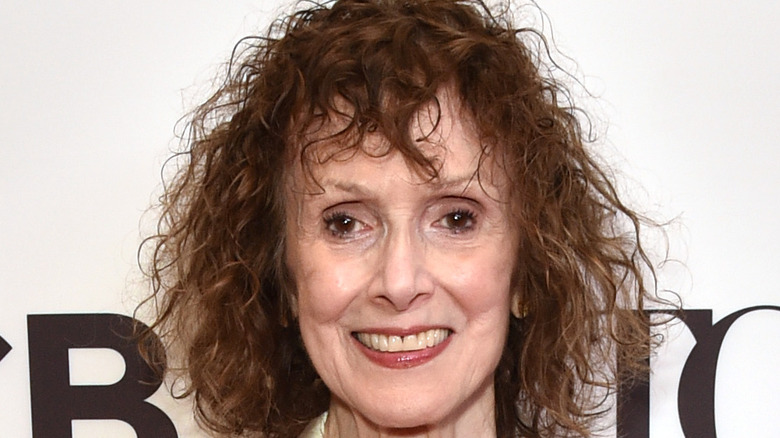 Bryan Bedder/Getty Images
We may receive a commission on purchases made from links.
"Saturday Night Live" has been a mainstay of pop culture since its inception in 1975. Though ratings have fluctuated over these near 50 years on air, the show has launched the careers of comedians and actors such as Adam Sandler, Chevy Chase, Amy Poehler, David Spade, Tina Fey, Eddie Murphy, Kate McKinnon, and many others. Iconic sketches have even been made into feature films, like "Wayne's World" starring Dana Carvey and Mike Myers. Celebrity guest or cast member impressions of political figures coincide with current events as well, especially elections. Who could forget Tina Fey as Sarah Palin in 2008?
Throughout the decades, "Saturday Night Live" has dealt with its fair share of controversy. Though the show likes to push the envelope, some of the controversy has been less intentional. This was the case when the show's founding father Lorne Michaels stepped away from his duties as producer. His replacement was short-lived, and Michaels eventually returned.
Jean Doumanian hired Eddie Murphy on Saturday Night Live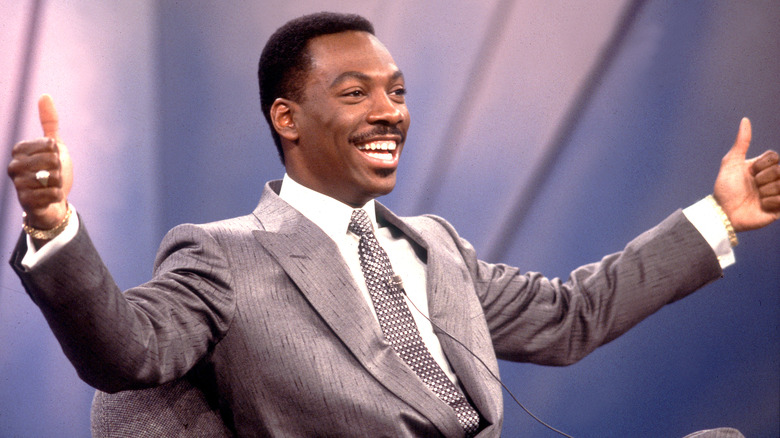 Paul Natkin/Getty Images
After sitting at the helm of "Saturday Night Live" for five years, Lorne Michaels left the show in 1980. Jean Doumanian was his associate producer the whole time. Therefore, it seemed natural for her to take his place. NBC executive Brandon Tartikoff offered her the job, but Michaels wanted the show to end upon his departure. Cast members left as well, forcing Doumanian to rebuild the cast with a lower budget than Michaels had previously received from NBC (per Hollywood Reporter).
Despite the task of rebuilding with limited resources, Doumanian managed to cast future star Eddie Murphy. Ratings were the same as the last season chaired by Michaels as well (per Deadline). However, Ultimate Classic Rock explained that cast member Charles Rocket accidentally said an expletive in February of 1981. He and Doumanian got fired. Dick Ebersol took over and brought back writer Michael O'Donaghue, who explained in "Saturday Night: A Backstage History of Saturday Night Live" that the only good cast member at the time was Murphy.
Jean Doumanian still attended the SNL 40th Anniversary Celebration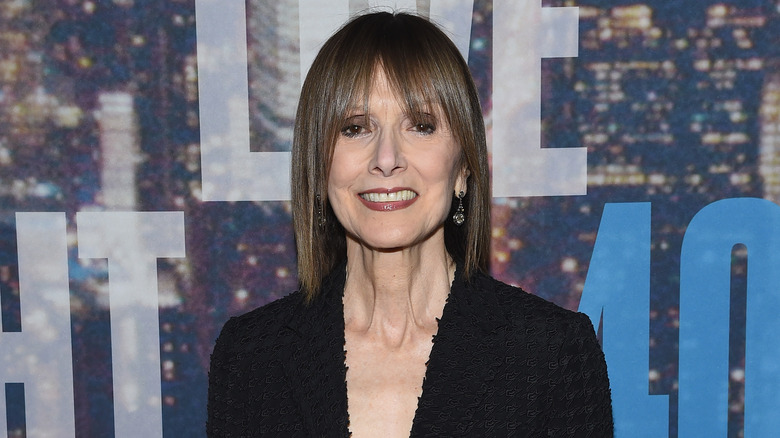 Larry Busacca/Getty Images
Headlines regarding "Saturday Night Live" were unfavorable in 1981. The Washington Post penned an article called "Dead or Alive! It's 'Saturday Night'!" wherein writer Tom Shales stated that making a new "Saturday Night Live" would be like "trying to discover electricity a second time." NBC executive Brandon Tartikoff eventually convinced Lorne Michaels to return to his job as producer of "Saturday Night Live" in 1985.
At the 40th anniversary celebration for "Saturday Night Live," some were delighted to see Jean Doumanian on the red carpet, including Prince who appeared on the show in 1981 upon Doumanian's request. However, Al Franken vocalized his contempt for her (per Page Six). Doumanian did find success elsewhere. According to the Hollywood Reporter, she produced eight of Woody Allen's films. She is proud of her time at "Saturday Night Live." After all, she did put Eddie Murphy and Prince on the map. However, she passed up a job at Paramount to accept Michaels' job. "I should've turned it down and gone with Paramount," she later stated.